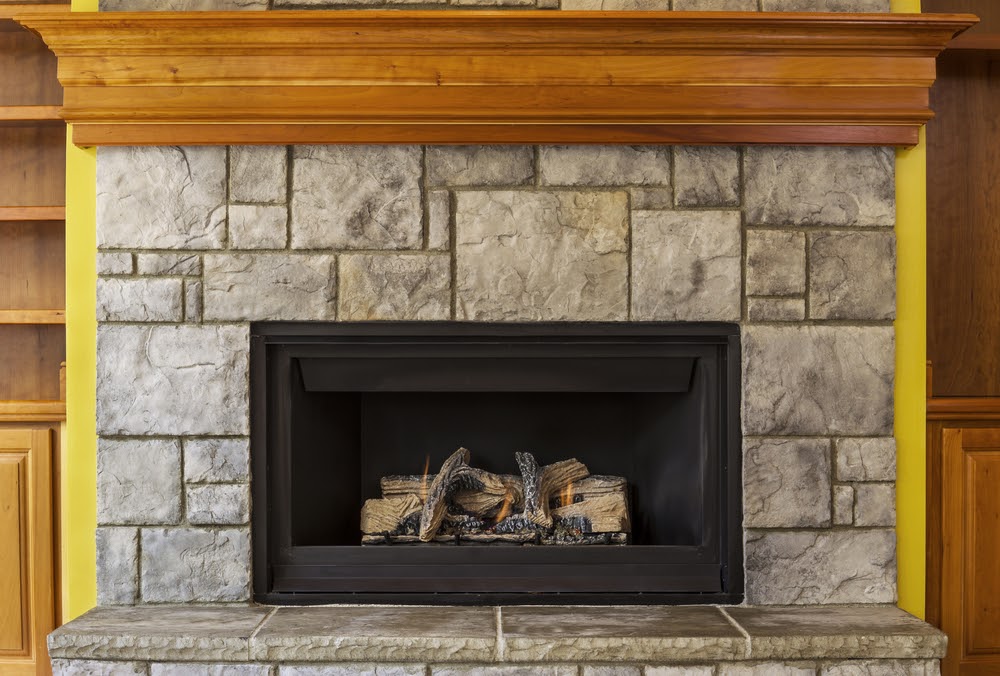 Sitting next to a warm fire with a cup of hot cocoa brings up cozy memories of past winters. Homes with fireplaces and gas inserts have become commonplace in many homes and get thrust into service as soon as the calendar turns to winter.
However, should homeowners look to upgrade their current setup to an easier-to-clean and more efficient burning gas log system or wait until winter to get one installed? For savvy homeowners looking to make an upgrade, doing so before the cold settles in would be the best choice. Finding the right choice among the various gas fireplace installation companies can help make the process go more smoothly.
Why A Gas Log Insert?
Gas log inserts provide homeowners with a relatively easy-to-maintain and clean-burning heat source for the winter months with customization options to fit various aesthetics. With the right gas log setup, you can achieve similar feelings of ambiance and warmth that you could with a conventional fireplace without the cleanup hassle. It's a highly energy-efficient gas-powered alternative that people have begun utilizing more often.
Picking the perfect time to upgrade your current fireplace with a gas log insert can prove challenging. Trying to schedule an appointment closer to winter can lead to potential scheduling conflicts with installers as other homeowners look to make their own appointments. So when is the best time to capitalize and get the upgrades you've had in mind?
The Benefits Of Summer Installation
More often than not, homeowners don't think about their heating needs in the summer. They're more concerned with how their AC will keep their homes cool in the sweltering heat instead of whether they want to upgrade their wood-burning fireplace with a new gas log set. However, the summer offers homeowners unique opportunities to get their installation done quickly and efficiently.
As with getting your heating and cooling systems serviced, you want to make any significant wholesale changes to your existing fireplace before you need them. In the world of gas fireplace inserts and gas logs, that means avoiding situations where you desperately need heat in the middle of winter. Getting an experienced gas log installation company to come in during the summer means you can avoid the potential scheduling nightmare of the winter and get your new system installed well before you need it.
Additional Gas Insert Benefits
Homeowners looking to make the switch to a natural gas-burning fireplace insert can expect to experience numerous benefits beyond the reduced cleanup. They can expect to see overall improvements to their home's energy efficiency and indoor air quality while seeing reductions in their monthly energy bills that they would not have otherwise.
For people looking to make the switch to gas inserts, you need an installation company with the experience and selection to find the perfect fit for your living area. With Bolton Heating, Air & Fireplaces, you have an expert team of installation technicians and the perfect selection of gas log inserts you need to find the best fit for your home before the winter! Contact our team to schedule your next appointment today!