For most people, home comfort is — and should be — a top priority, especially during those scorching Atlanta summers. Without a properly installed central AC system, you might not only feel the heat, but you could lose up to 30 percent of your system's energy efficiency. It all comes down to how well you maintain your system and whether or not you trusted Atlanta's best air conditioning installation company with the job.
Call Us — We'll Keep You Cool
When it comes to your air conditioning installation services, you want an experienced team that has dealt with a wide range of different home sizes, styles, and everything between. Every home remains unique and presents other central air installation and maintenance challenges.
Fortunately, when you turn to Bolton Plumbing, HVAC & Fireplaces for Atlanta's best air conditioning installation service, our air conditioning installers will soothe your concerns. You can count on us to save you money and keep you cool throughout even the hottest season.
The Personal Approach to Comfort
Before settling on a new air conditioning installation, you should first consider some key factors influencing your central AC system. The size of your home, which direction your home faces, where the windows are, and the R-value of the insulation, among other things, directly affect your HVAC system.
Many HVAC contractors don't understand that when you install an AC system that's too big (or too small), you lose efficiency. But when you find the just-right fit, you'll be maximizing your efficiency and saving yourself money!
How do you determine the perfect size? Call Atlanta's best air conditioning installation company right away! At Bolton, we can quickly help you identify the best air conditioning system for your home. Our pros are expertly trained to perform necessary tests to prepare load calculations. These tests are designed to ensure the system is correctly sized for your home and certify that we completed the installation correctly. Learn more about our infiltrometer blower door test, airflow verification process, and more here.
Plus, when you're ready for central air installation, we can handle that, too. Our trained professionals replace and install only high-efficiency Energy Star-compliant equipment that will keep those monthly utility bills in check. You'll notice those savings almost immediately!
We've Got Cool Options
Every home is different and unique. That means the type of home cooling system you install will be, too. Depending on your cooling needs, there are a few standard options to choose from. These include:
Central AC
When installing a central air conditioning system, you should choose one optimal for your home. Two identical homes could even have different cooling needs depending on various factors such as which direction the home faces and any energy improvements made to the home. Like a new pair of jeans, proper fit means everything. Replacing an old system with one that fits your house can result in substantial efficiency gains.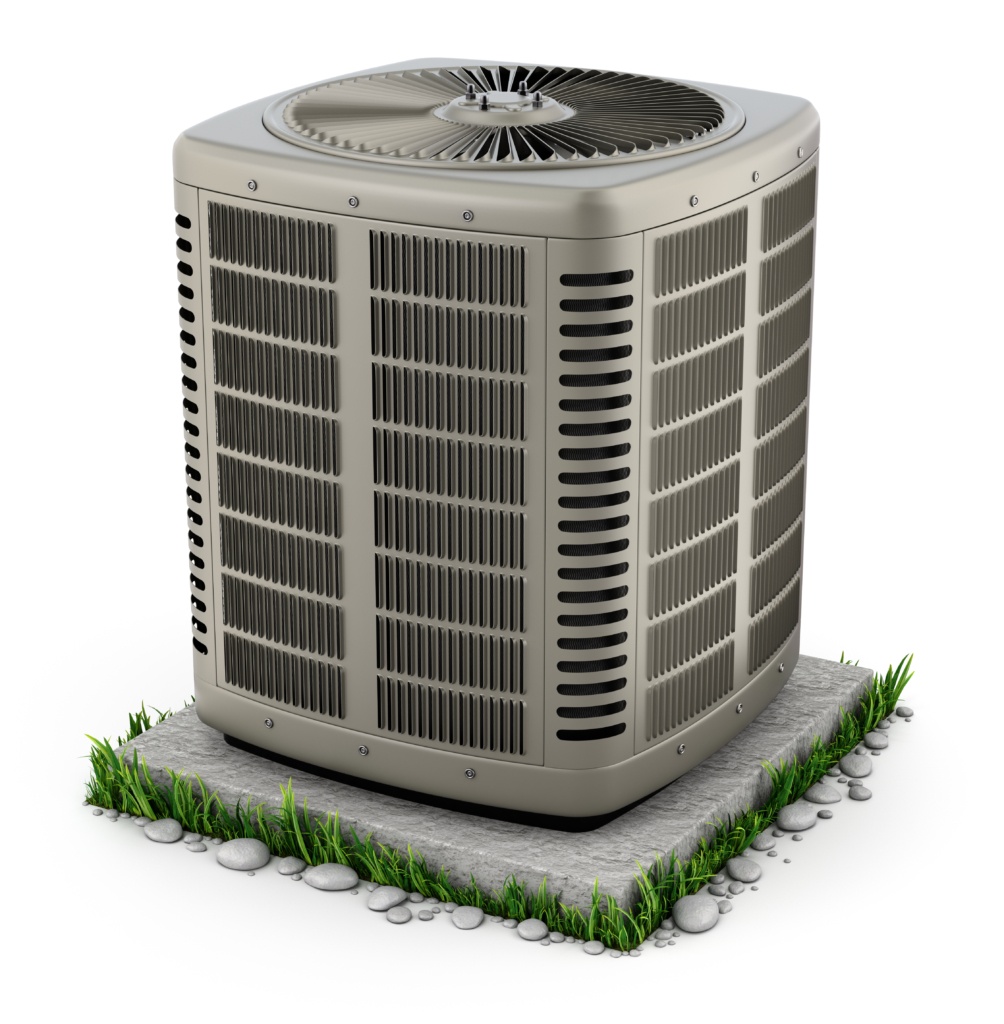 For Fulton County homeowners who have added rooms to their home or have rooms that are hard to heat or cool, ductless air conditioning systems are frequently a great solution. Ductless mini-splits are an extremely efficient, quiet method of providing indoor comfort. To cool your home, ductless systems use small air handlers mounted to your wall or ceiling. They easily blend into your décor and are the perfect way to cool smaller rooms that might not be used regularly (you can use them independently of each other).
Want Your Cooling to be Twice as Nice?
Thanks to modern technology, today's air conditioning systems can be twice as efficient as those from 10 years ago. This means they run cleaner and quieter while saving you money.
Why should you consider upgrading to a high-efficiency unit, you might ask? The most apparent benefit of modern high-efficiency units are, of course, the improved efficiency. The more efficiently your air conditioner operates, the less energy it requires to keep your home cool. This, in turn, saves you money on your utility bills and significantly lessens the impact on the environment.
Our homes' cooling systems frequently make up the highest portion of our energy bills during the summer months. In Atlanta, summer can easily be defined from mid-spring to mid-fall. So significant savings can be seen in the summertime when an upfront investment is made in a high-efficiency system combined with the proper insulation.
While a high-efficiency system can cost 25 percent to 40 percent more than a traditional air conditioner, opting for this upgraded system is worth the investment due to the significant savings you'll see over time.
At Bolton, we're committed to making the comfort you desire — and deserve — more affordable. Learn how our financing options can make the initial cost of upgrading to a high-efficiency unit easier on your budget.
So, how do customers in Fulton County know when it's time to upgrade? Good question. You should consider a new system from Atlanta's best air conditioning installation company if your current one:
Is over ten years old
Needs frequent repairs
Creates warm spots and cold spots throughout the house
Turns on and off constantly
Causes your energy bills to increase
Makes noises
Benefits of a Brand New AC System
Homeowners making the choice between repairing a faulty AC unit or upgrading to a newer model have multiple questions they need to answer before making the investment. Not only will your new AC unit help you avoid countless costly repair calls, but a brand new system will also vastly improve your home's energy efficiency and effectively keep you cool through those hot Georgia summers.
In addition to providing Atlanta's best air conditioning installation services, our expertly trained team can help you with an array of services, including:
Contact Bolton Plumbing, HVAC & Fireplaces today for an air conditioning installation, air conditioning repair, or any home insulation services you may need across Gwinnett County and the surrounding areas!