Catch Light of Our Hot Services
From the comforting sound of crackling logs to the hypnotizing sight of flames dancing in front of you, it doesn't get much better than enjoying an outdoor fire. Or does it?
What if you could enjoy the allure of a fire from the comfort of your couch? Well, thanks to our fireplace options, now you can! Adding a gas fireplace or wood-burning fireplace to your space will ignite a welcoming ambience, add value to your home, lower high energy bills and more!
From wood-burning units to gas inserts and gas logs, here at Bolton, we have a fireplace option for every home. You may already know exactly what you are looking for or you may need our knowledgeable fireplace professionals to help you decide on the right type of unit. Either way, our fireplace installation company is here to help you through the entire fireplace installation process.
Our fireplace installation company offers the following fireplace options:
Wood-burning fireplaces burn efficiently to keep Georgia homes warm and cozy. The appeal of a wood fire and progress toward better efficiency makes wood-burning fireplaces a relevant and valuable choice for many homeowners today. But, is a wood-burning fireplace right for you? We'll help you find out!
Want to enjoy the allure of a real wood-burning fire—but without the hassle of splitting and stacking wood and the messy cleanup that follows? A gas fireplace may be right for you! With the push of a button or the flip of a switch, you can ignite the flame of a realistic fire that never loses its spark. Plus, this modern heating solution combines convenience, energy efficiency and warmth to deliver complete home comfort while potentially lowering your monthly energy bills by 25% or more! The benefits don't stop there. Learn more about gas fireplaces here.
Choosing the Right Fireplace for Your Home
When choosing between our fireplaces, here are some things to consider:
What fuel do you plan to burn?
Are you upgrading an existing fireplace or installing in a new location?
Are you looking for something that heats? If so, how many square feet do you plan to heat? Do you have high ceilings?
What is your budget?
Whether you're looking to ignite the flame for a new fireplace or keep an existing fireplace burning brightly for years to come, there's only one fireplace installation company to turn to for help—and that's Bolton. We offer the full spectrum of fireplace installation services homeowners need to bring a piece of the great outdoors inside. From our extensive line of fireplace options to our consistently flawless fireplace installation services, other wood-burning and gas fireplace installation companies in Gwinnett County, GA, and beyond can't hold a flame to us.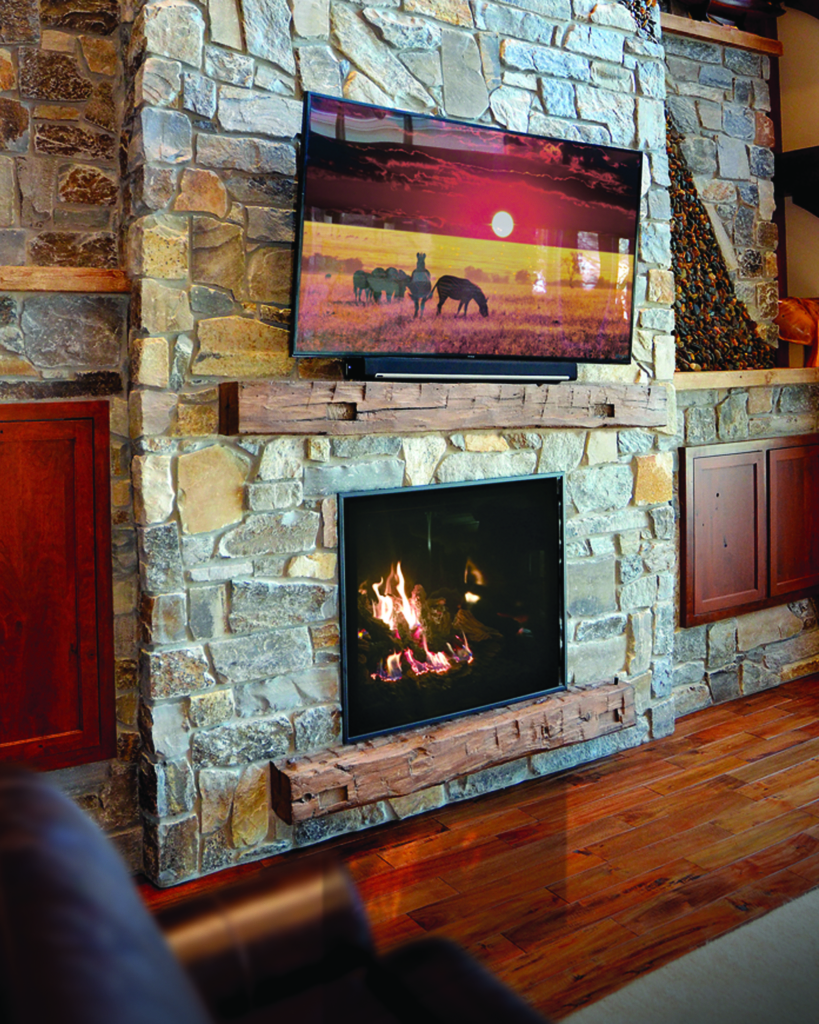 With us, there's no need to go to a separate fireplace store or to do independent research to find the best unit for your home. Visit our showroom to speak to a knowledgeable fireplace expert. We will evaluate your needs and listen to your preferences, and then recommend fireplace options in your price range that meet your requirements.
Before you choose your unit, we'll provide you with all of the necessary pricing information you need, including the unit itself and our fireplace installation services in Fulton County, GA.
Installations That Ignite Safer & More Dependable Units
As traditional heating bills continue to rise, the demand for fireplaces as heating alternatives increases. That's because these units have the power to fire up your home's warmth in a more cost- and energy-efficient manner.
At Bolton, we're your one-stop fireplace shop. We not only offer a variety of immaculate fireplaces and stoves from the industry's top brands, but we also offer all of the fireplace services you need, which includes fireplace installation services and fireplace & log service and repairs. With our gas fireplace installation company's years of hands-on expertise, you can depend on the quality of our fireplace service, repair and fireplace installation services. Putting your trust in us over the other fireplace installation companies in our area certifies that your fireplace will have its best flame forward no matter what.
When you put your trust in our fireplace installation company in Gwinnett County, GA, you're in safe hands. In fact, the safety of your home and family is our No. 1 concern—which is why we ensure all of our fireplace installers are extensively trained and certified before they step foot in your home. Regardless of the type of unit you choose, we make the entire fireplace installation process as easy as possible, start to finish.
FAQs
Got questions? We've got answers!
How long does it take to install a fireplace?

Each installation will vary depending on details that are particular to your specific home, so it is difficult to provide an exact estimate of installation time. However, a typical gas fireplace installation takes one day. While simpler log sets may take just a few hours. Our direct vent gas inserts are also typically installed within a day even when gas lines and electrical installation is needed.

Do I need to buy firewood for a gas fireplace?

No, you do not. Gas fireplaces require gas log sets. Learn more about what gas log sets are and how to choose the right gas log set for your fireplace and home here.

However, if you have a wood-burning fireplace with a gas starter, then you do need firewood.
Ready to Meet Your Match?
Don't get cold feet. Light the flame for a cozier winter today by filling out our online form or calling us at 770.268.2010 today!
Before you proceed with a gas fireplace installation in Fulton County, GA, or any of our top-notch installation services, including a gas grill installation in Suwanee, GA, we invite you to come visit our showroom. This will instill more confidence in the product you're buying before it's too late.