Your Source for Gas Inserts, Gas Logs, Blowers
If you crave the ambience and coziness of a fire, but you're not keen on the mess and hassle that comes with a wood-burning fireplace, then turn to Bolton. We offer gas fireplaces and gas inserts. These alternative fireplace options retain all of the aspects of a real fire that you love and deliver the warmth you desire, but without the inconvenience.
Or, if you'd like to switch from burning wood to burning gas in your existing fireplace, we also have an extensive line of gas logs for sale!
What Is a Gas Insert?
If you love your wood-burning fireplace, but are longing to upgrade its efficiency, its appearance or both, then look no further. Bolton offers an extensive line of elite gas stove inserts for sale! This heating solution is designed to fit directly into your existing firebox with ease to quickly transform your current fireplace into a super-efficient heating solution without the need for a major construction project. Plus, a gas insert adds convenience, allowing you to generate a cozy fire with the touch of a button or the flip of a switch!
With a variety of gorgeous designer faces and expansive windows, Bolton's gas stove inserts for sale in Gwinnett County, GA, are guaranteed to keep your home's atmosphere warm and comfy. But that's not all. When you add a gas insert to your home, you'll enjoy these benefits:
Increased energy efficiency. Installing a gas insert in your existing firebox puts a stop to heat loss through your chimney. In fact, 70 to 99 percent of your gas insert's energy is directly used to heat your home. With this major increase over a masonry fireplace's dismal efficiency rating of 10 percent, this unit leads to a sure-fire efficiency difference that you'll feel—literally.
Enhanced indoor air quality. Whether you realize it or not, the quality of your indoor environment has a direct effect on your health. So, to protect you and your family's wellbeing, you must create a cleaner space. Gas inserts burn clean energy that produces little, if any, pollution or smoke. Choosing this retrofit means saying hello to a healthier, ash-free atmosphere and, most importantly, a healthier you.
Lower monthly energy bills. A gas insert's sealed front prevents heated air from escaping up your chimney and out of your home. Plus, they stop the cold outdoor air from sneaking in, too. This means your home will stay warmer for longer, reducing the extent you need to use your hearth for an energy bill that's decreased by as much as 40 percent.
Skip the hassle and expense of renovation. Gas inserts allow homeowners to get a new look for their fireplace without having to do major remodeling work, saving you time, money and a lot of headaches.
Easy maintenance. Adding to its hassle-free nature, retaining your gas insert's superior heat performance is stress-free. Scheduling one annual checkup a year protects your comfort from getting left out in the cold.
Convenience at your fingertips. Say goodbye to the aggravation of chopping and stacking wood. With a gas insert, all it takes is the flip of a switch or the push of a button for your gas logs to come to life and deliver the real fire ambience you crave.
Added value to your home. Fireplaces generate a welcoming atmosphere that people love—but no one loves the hassle that comes with it. So, when a potential homebuyer realizes that your gas insert allows them to have their cake and eat it, too, the appeal of your space skyrockets. The price they'll pay for your home does, too.
Broad installation options. From masonry fireplaces to prefab fireplaces, gas inserts are designed to fit them all. Even more, with their ability to be vented through an existing chimney or through a wall for a freestanding unit, gas retrofits are suitable for almost any home.
Ready to add a gas insert to your home? Give us a call today! We'll help sort through our line-up of gas stove inserts for sale to find the unit that's right for you!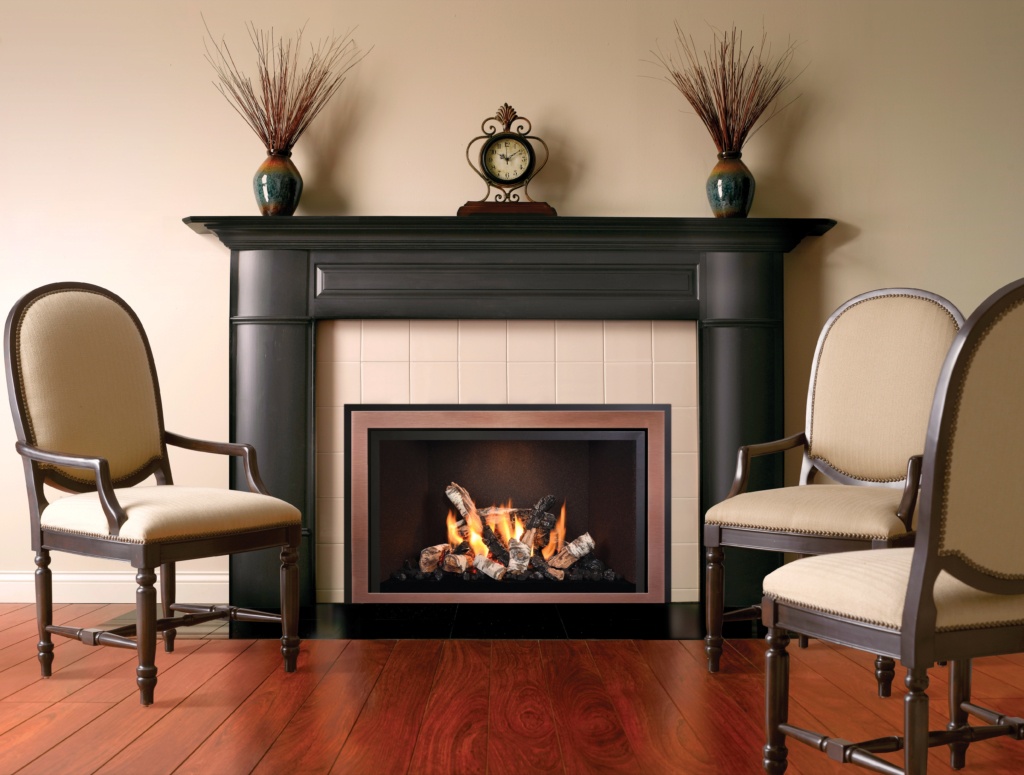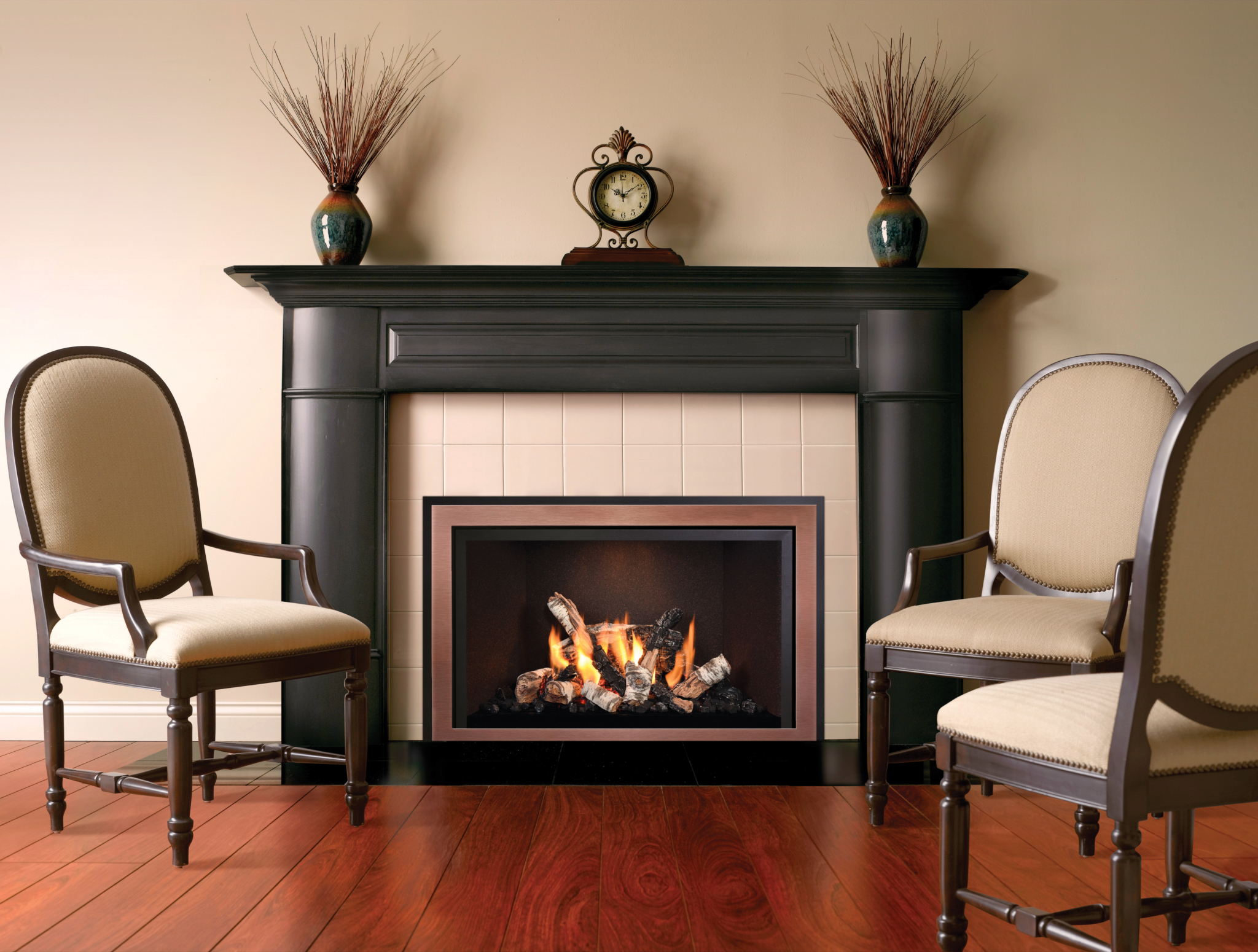 Make the Switch From Wood to Gas With Our Gas Logs
Are you in love with your wood-burning fireplace but have fallen out of love with burning wood as fuel? Make the switch to gas—buy gas logs!
Gas logs are a stack of ceramic logs that sit inside your existing fireplace and are usually more for looks and aesthetics than for warmth. While they will emit some heat, they do not discharge as much heat as you'll see with a gas insert or a built-in gas fireplace. That's because, just like burning wood in a wood-burning fireplace, most of the heat gas logs produce goes right up your chimney. However, for homeowners who want to make the switch from wood to gas, the most affordable solution is to buy gas logs.
Setting fire to a warmer and more inviting atmosphere means choosing the right gas log set for your space. This is one that matches both your comfort demands and your décor. At Bolton, we have only the most dependable brands of gas logs for sale in Gwinnett County, GA, Buford, GA, and beyond.
Keep in mind it's important to educate yourself about gas logs, before you buy them. This will help you make the most informed decision to achieve ultimate comfort.
To Choose Vented or Vent-Free. That Is the Question.
The most important factor to consider before you buy gas logs is whether you want vented or vent-free logs. To help you get started, give us a call today or learn more below!
For Ambience & Appeal, Choose Vented Gas Logs

The beauty of vented logs is that they deliver large, yellow/orange flames that flawlessly replicate what you'd see in a wood-burning fireplace. So, if you crave the appearance of a realistic fire, vented gas logs are your best bet.

But vented gas logs don't just offer the ambience of a wood-burning unit. They operate like one, too. While they're running, they emit carbon monoxide. So, like a real fireplace, vented logs need an open chimney or flue damper to operate safely.

Here's why you should choose vented gas logs:

Extremely realistic flame pattern that resembles a wood fire
Flames dance and wrap around logs like real wood
Odor-free operation

On the other hand, here are some reasons why vented gas logs may not be right for your home:

Prone to heat loss
Use a lot of gas to operate
Poor energy efficiency

Looking for Efficiency? Vent Free Is an Option

For indoor fireplaces, Bolton recommends vented products. However, vent free is also an option. Ventless gas logs burn cleanly with a lower flame that does not smoke, which means you can burn them with the damper closed. While ventless gas logs may not be as realistic looking as vented logs, their efficiency tops the charts with 99.9 percent of the heat they produce actually being delivered to your home.

However, careful consideration needs to be taken before choosing a vent-free product. According to studies, vent-free products should not be used by anyone with asthma or other breathing conditions. They are also not recommended for the elderly or children under 12. The American Lung Association recommends against unvented gas appliances. Vent-free products may not be used in bedrooms, bathrooms or as the sole source of heat in any room.

We frequently install vent-free logs on screened porches and outdoor living spaces—which are the best areas for vent-free products.

While vent-free products have been banned in some states, they are legal in the state of Georgia. Before purchasing, be sure you understand all of the pros and cons of vent free products.

Pros of vent-free logs:

Extremely efficient
Produce an even heat output
Require less gas consumption to operate than vented logs
Don't require a chimney to operate

On the other hand, here are some reasons why vent-free gas logs may not be right for you:

Don't look as realistic as vented logs
Aren't a good fit for small rooms
Can introduce excess moisture into your home, which can result in mold or mildew
Can aggravate allergy and asthma symptoms
Can produce an unpleasant odor

For your safety, ventless gas logs are equipped with an oxygen depletion system, which shuts the logs off if oxygen levels in the room get low. We strongly recommend that you install a carbon monoxide detector as well. Plus, there are BTU limitations based on the cubic feet of air available to your room. The maximum BTUs allowed are calculated using this formula: room width x room length x ceiling height x 20.
When It Comes to Gas Logs, Size Matters
The most common mistake people make is buying gas logs without calculating the correct size. Instead, they install the largest logs they can fit in their firebox. This is a fire hazard because it doesn't leave the critical air space that's needed for the burner. That's why it's important that you know the measurements of your fireplace to determine the correct size logs to install.
Here is a guide to help you measure your fireplace correctly.
Upgrade to Hassle-Free Warmth With Bolton
Whether you're looking to buy gas logs or searching for a top-of-the-line gas stove insert for sale in the Greater Atlanta area, Bolton has got your back! With a wide selection of fireplaces and fireplace accessories for sale and a team with unparalleled industry expertise, you can take comfort in knowing you're only one call or click away from turning your fireplace dreams into a reality! Fill out our online form, visit our showroom or call us at 770.268.2010 today!
FAQs
Got questions? We've got answers!
What's the difference between a gas log set and a gas insert?

Gas inserts are high-efficiency sealed systems that heat your home, keeping the warmth it produces where it belongs—inside. Gas logs are decorative appliances that are not typically energy efficient. Gas logs are usually more for looks and aesthetics than for warmth. This is one of the main factors that help you decide between the gas units Bolton offers. If you're looking for aesthetics and affordability, consider buying gas logs. If you are looking for more warmth, you should consider a gas insert or built-in gas fireplace

Can gas inserts or logs help monthly energy bills?

Gas Inserts can definitely help with energy bills.
Xtrodinaire offers a wide selection of U.S.-made gas stove inserts that are custom crafted with an artful eye for stylish detail. Behind these products' designer faces and expansive windows lie a convenient and clean comfort solution you can cozy up to. So upgrade your existing firebox, the right way.
Mendota
Mendota's gas inserts breathe life and warmth into the heart of your home—but without the mess and hassle of a real fire. These restoration-quality units slide directly into your existing firebox to enhance the beauty, functionality and convenience of your current wood-burning fireplace. Mendota offers the upgrade you've been waiting for.
Enviro's gas inserts are designed to heat and are built to last. For over 30 years, Enviro's unsurpassed quality and craftsmanship have made it an industry leader for innovative heating systems. Whether time-honored traditional or bold and modern, Enviro's dynamic range of gas inserts will complement any home décor. Design, functionality and efficiency merge to create exceptional products that will exceed all expectations.