There's nothing worse for your morning routine than stepping into what you're thinking is a refreshingly warm shower and getting blasted with ice-cold water. If you've suffered through a morning like that, it's probably an issue with your water heater.
Providing hot water throughout your home requires more than just functional plumbing to deliver it. A critical component to getting the water up to the desired temperature comes in the form of your water heater. Bolton Plumbing, HVAC & Fireplaces is here to help homeowners in Atlanta, Fulton County, and DeKalb County, GA, with their water heater repair needs! Knowing where to go in Atlanta, GA, for water heater repairs can make the difference between getting your hot water back quickly or waiting for days on end for someone to come out.
Is Your Water Heater Leaking?
Most homeowners will take their water heater for granted, assuming it will stand the test of time until they move out. However, even with your home's unit being built to last, sometimes you need water heater repairs for your Atlanta, GA, home. If you've noticed your water heater leaking, it's definitely time to get it looked at, but you can potentially avoid having to replace your system.
A leaky water heater might not seem like the kind of immediate repair concern you need to prioritize; however, it can quickly become a problem that affects your entire home. With your water heater's location being off the beaten path, it may take some time before you notice there's a problem, and that's the major issue that can develop. Having trained professionals on call to help address any problems can help you get in front of these issues before they become more serious.
Simply because your water heater started leaking doesn't mean you immediately have to replace the unit. You need to call the experts to perform water heater repairs in Atlanta, GA, so your unit can get back to being leak-free in no time!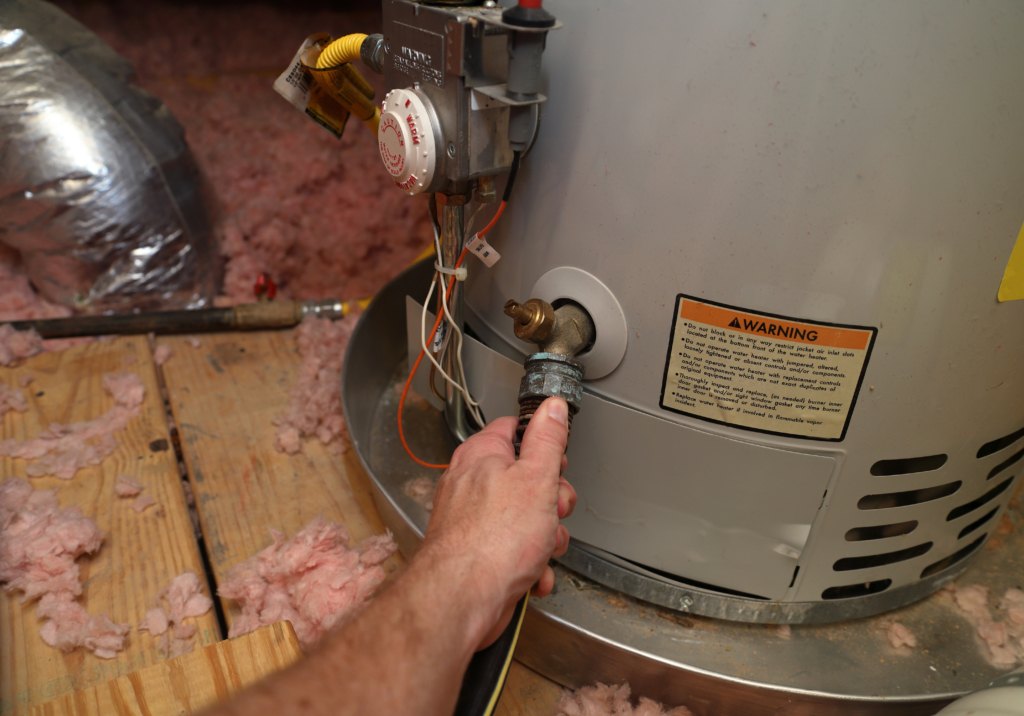 Thermal Expansion Tank Replacement and Installation
Sometimes your water heater needs an extra boost to deal with the built-up pressure during use. As this pressure builds and causes the water to expand, you need a reliable way to release this pressure without damaging your system. That's where the thermal expansion tank can prove helpful. If your system has one installed, you need to stay on top of it to keep everything in good working order.
Our Atlanta, GA-based team can perform the water heater repairs, including work on your thermal expansion tanks. Whether you need repairs done or a replacement thermal expansion tank installation performed, we are here to help you get your system back up and running in no time!
Trust Your Water Heater Repairs to the Experts!
Finding the right team to perform your water heater repairs in Atlanta, GA can quickly become a critically important decision for your home. Addressing any concerns you may have with your water heater's performance can help stop problems from worsening to the point where you need an entire replacement system. At Bolton Plumbing, HVAC & Fireplaces, we're here to help you get your water heater back to peak performance in no time.
In addition to our water heater services, we also offer a wide range of plumbing and water treatment services for our customers in Fulton County and DeKalb County, GA.
Contact our team to schedule your next appointment!