Fuel Your Home Comfort Differently
Gas fireplaces radiate the warmth and ambience of a real fire—but without the hassle. For this reason and more, the demand for these heating units is hot in the fireplace industry right now—and our team at Bolton doesn't envision this trend flickering out any time soon.
If you're looking for a heating solution that delivers both efficiency and the satisfaction of a real fire without the hassle, then it's time to forget about splitting wood. Instead, put up your feet and relax with Bolton. Our gas fireplaces for sale in Suwanee, GA, conveniently deliver the comfort you crave at the push of a button.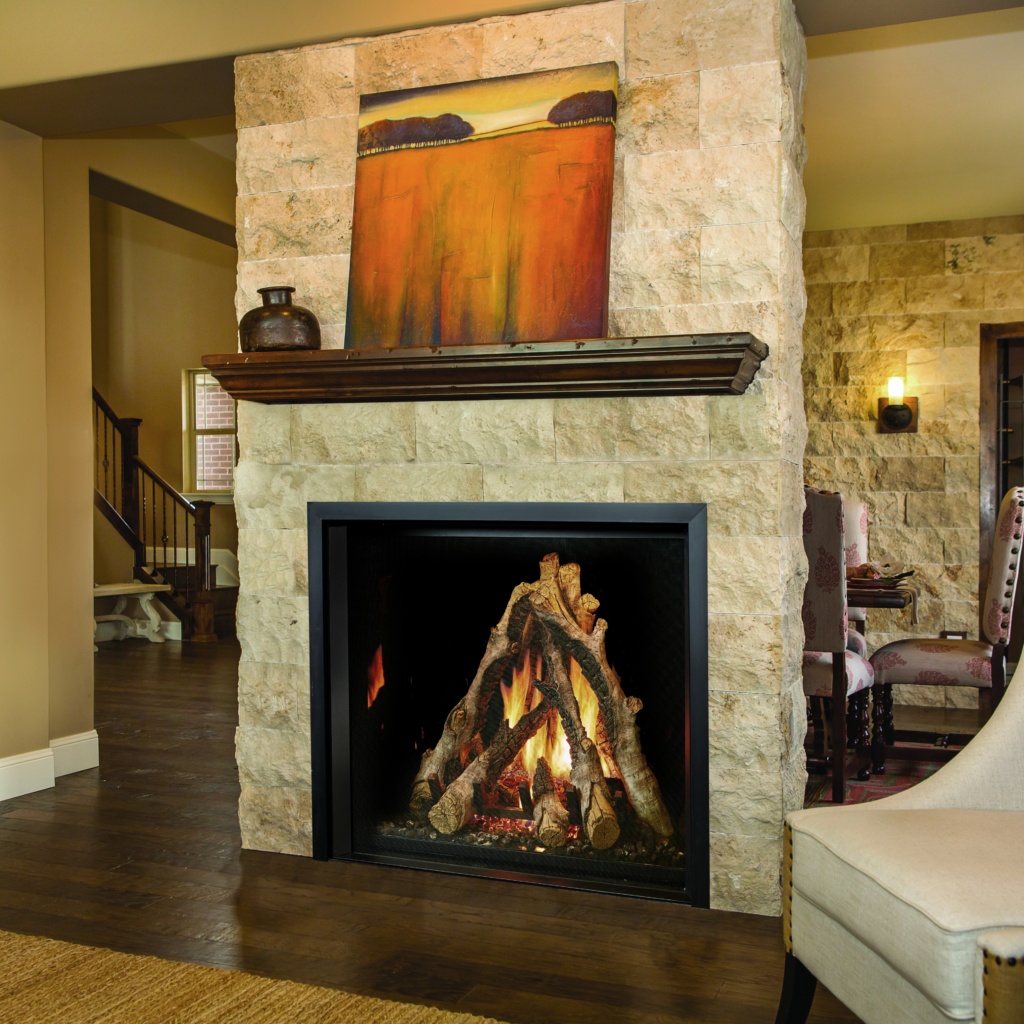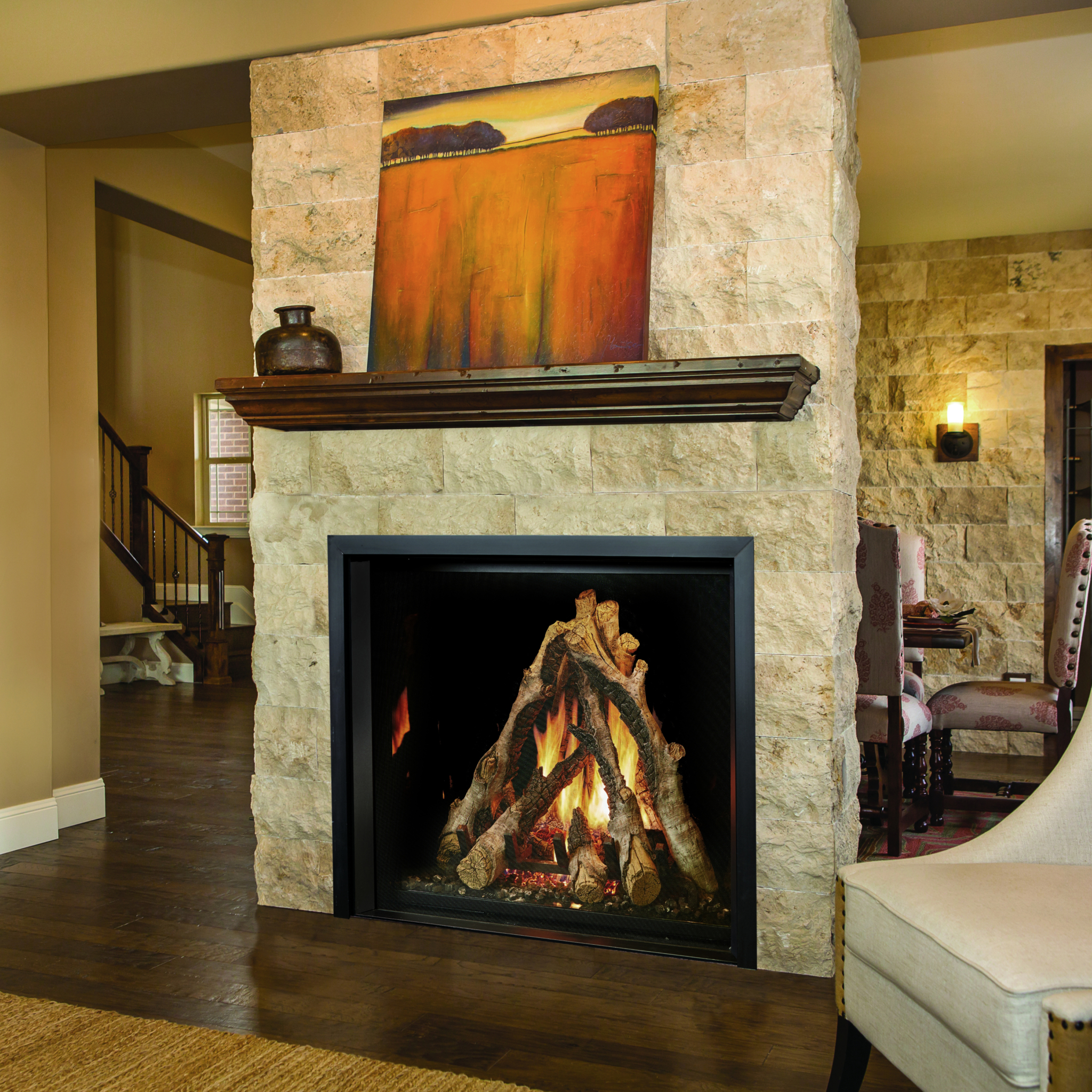 Igniting the Flame for a Warmer Home
From a warmer home to a safer space, there's a lot to gain from adding a gas fireplace to your home. Installed directly into the structure of your home, these modern heating solutions combine convenience, energy efficiency and warmth to ignite the ultimate luxury: complete home comfort that exceeds your expectations without destroying your budget.
Plus, there's more. Choosing a gas fireplace over a wood-burning fireplaces leads to an array of benefits:
Constant heat supply. Unlike wood-burning fireplaces that can burn out without notice, gas fireplaces never lose their spark. Even in the event of a power outage, your comfort will never give you the cold shoulder.
Lower heating bills. Natural gas fireplaces allow you to keep one room hot while the others stay cool. This will increase your home's energy efficiency and lower your monthly energy bills by 25 percent or more. These units are the sure-fire way to help you save cold hard cash while remaining toasty warm.
Easy to use and operate. Convenience is at the forefront of these modern heating solutions. Not only do gas fireplaces require little maintenance, they also ignite the warmth you crave with just a flip of a switch or a push of a button.
No wood, no mess, no problems. Eliminating real logs removes the mess that comes with them, too. Instead, when you choose to buy gas logs, you can cozy up to an ash-free and tidier home.
Cleaner air. Unlike wood, which emits fumes and particles into your home, gas burns cleanly. This means you can enjoy the comfort you crave with less risk to your indoor environment.
Warmth that won't cramp your style. With a vast selection of different designs to choose from, gas fireplaces allow you to customize your unit's appearance to match your home's décor and your personal style. This unique feature will add value to your home and improve the ambience at the same time.
Comfort from room to room. Gas fireplaces' built-in blowers extend the warmth you feel in front of the flames throughout your entire home.
Safety first. Flyaway sparks and flames mean danger. However, choosing a gas fireplace eliminates these hazards, providing a safer way to heat your home.
Tree-free heating. Real fireplaces rely on wood as their fuel. This means numerous trees go under fire—literally—to keep you cozy and warm. But gas fireplaces don't require any wood to operate. So save a tree—or multiple trees—by heating your home with gas.
Perfect addition to any home. A modern gas fireplace emits no smoke into your home, foregoes the need for a chimney and offers versatile installation options. So, whether you're building a new home or working on home improvements, a gas fireplace can be added to your space without hefty structural changes.
So what are you waiting for? Fuel your savings and your comfort with clean burning fuel today!
Fueling Your Gas Fireplace Desire With Bolton
If you're wondering where to buy gas fireplaces in Gwinnett County, GA, or a gas log insert in Buford, GA, then look no further. It's the same place you'd go to buy gas lights in Suwanee, GA, too—and that's Bolton. When you turn to us, you have the ability to explore all of our top-of-the-line fireplaces and stoves and superior fireplace accessories in person by visiting our showroom. While here, you also have the opportunity to ask our experts any questions you may have. This first-hand experience is one you won't find anywhere else in Buford and beyond.
From a contemporary design to a traditional style—and everything in between, we guarantee that through our variety of gas fireplace brands, we can help you find the perfect heating solution for you. But we don't stop there. With our fireplace installation and fireplace and logs service and repairs, we'll not only help you ignite the flame to a new fireplace, stove or insert, we'll ensure it stays lit, too.
To get started, fill out our online form, visit our showroom or call us at 770.268.2010 today!
Xtrordinair offers a wide selection of U.S.-made gas fireplaces that are custom crafted with an artful eye for stylish detail. Behind these products' designer faces and expansive windows lies a convenient and clean comfort solution. So, cozy up!
This world-class manufacturer of high quality gas fireplaces offers a large selection of steel and cast iron options. We certify that Lopi's products will feed your comfort flame for generations.
Indulge in the luxury of an authentic fire feel with Mendota's gas fireplaces. Handcrafted through true full-seam welding and heavy-gauge steel, these products burn with the quiet confidence of a century-old tradition that's proven to deliver a lifetime of comfort.
Enviro's gas fireplaces are designed to heat and built to last. For over 30 years, Enviro's unsurpassed quality and craftsmanship have made it an industry leader for innovative heating systems. Whether time-honored traditional or bold and modern, Enviro's dynamic range of gas fireplaces will complement any home décor. Design, functionality and efficiency merge to create exceptional products that will exceed all expectations.