The All-Around System for Year-Round Comfort
A heat pump is unlike any other comfort system. In addition to being one of the most energy-efficient units on the market, it can do what other comfort systems can't—heat and cool your home. This one system has the versatility to keep your home comfortable all year long.
If you're wondering what makes heat pumps unique in the world of home HVAC solutions, the Bolton Plumbing, HVAC & Fireplaces team can help give your home that all-year comfort that you've always wanted. Our heat pump services in Atlanta, GA, have helped countless homeowners reach the comfort levels they have dreamed of while trying to navigate the Georgia seasons.
Professional Heat Pump Installation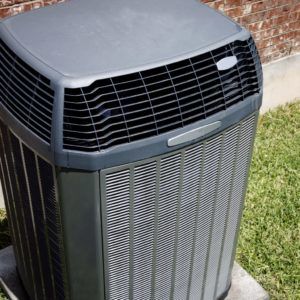 When installing a new or replacement heat pump in your home, you want to ensure that the team you bring has the experience to install it properly the first time around. Our technicians have worked extensively with many different styles of homes and heat pumps and will help you figure out the system that works best for you.
The All-Around System for Year-Round Comfort
The physics behind this concept isn't as complicated as it may sound. A heat pump doesn't produce heat like other systems. It transfers heat, moving it in and out of your home depending on your comfort demands. A heat pump extracts heat from the outside air during Georgia's cooler months and transfers it inside to fire up your home's coziness. Meanwhile, during the summer, the pump pushes warm air out of your home, leaving behind chilled relief.
From a heat pump installation to a repair, Bolton provides a full menu of heat pump services to Atlanta, GA, and its surrounding areas, including DeKalb County, GA, Gwinnett County, GA, and beyond.
Hot Benefits to Heating Your Home With a Heat Pump
Having a heating system in your Georgia home isn't an option. It's a necessity. But the type of heating system you choose is up to you. While you may think you're limited to more conventional HVAC and ductless HVAC solutions, a heat pump can provide you with consistent heating and cooling benefits throughout the year.
At Bolton, we not only deliver all of the heating and heat pump services that Atlanta, GA, Gwinnett County, Fulton County, and surrounding area homeowners need; we also offer an array of different heating options. Our solutions include:
Electric heating
Gas heating
Radiant heating
Forced air heating
Wood fireplace heating
Gas fireplace heating
Gas inserts & gas logs
Stoves
When it comes to choosing the right heating system, the trick is to find one that fits your comfort needs and budget. If you're looking for an efficient and affordable heating system that can adjust its capabilities to match your heating or cooling needs, then turn to us to schedule a heat pump installation in Gwinnett County, Fulton County, DeKalb County, and beyond.
If its versatility, affordability, and energy efficiency don't convince you to opt for a heat pump installation or replacement in Fulton County, GA, or nearby, maybe these added benefits will. A heat pump:
Saves space because it's small in size
Provides you with more control over your home comfort
Adds value to your home
Keeps air in your home circulating, fostering healthier indoor air quality
Air Source or a Ground Source? That Is the Question
Our heat pump services in Atlanta, GA, can provide you with the heating and cooling solution your home desperately needs, but what KIND of heat pump works best for your home? You can choose from two different types of heat pumps: ground source and air source. Although both work by moving heat, they extract it from other places.
Air source heat pumps pull heat from the air. This can create challenges in Georgia, where air temperatures can run well over 100 degrees in summer and below freezing in winter.
On the other hand, ground source heat pumps, also known as geothermal heat pumps, pull heat from the ground. Unlike air temperatures six feet below the surface, ground temperatures remain relatively consistent all year long, ranging from 50 degrees to 65 degrees. Because of this consistency, ground source heat pumps tend to be more efficient than their air-source counterparts.
Ready to Upgrade to a Do-It-All System?
Whether you're dissatisfied with your heating and cooling systems and or want a single system to work through the year, you can find a solution to fit your home and your budget. The Bolton Heating, Air & Fireplaces teams have seen how one heat pump installation and repair schedule can provide homeowners with a world of comfort they never thought possible.
In addition to our elite heat pump services in Atlanta, GA, we also provide our customers with the following services:
Contact our team to schedule your heat pump repair, replacement, or installation today!