The All-Around System for Year-Round Comfort
A heat pump is unlike any other comfort system. In addition to being one of the most energy-efficient units on the market, it has the ability to do what other comfort systems can't—heat and cool your home. Yes, that's right. This one system has the versatility to keep your home comfortable all year long.
The physics behind this concept isn't as complicated as it may sound. A heat pump doesn't produce heat like other systems. It transfers heat, moving it in and out of your home depending on your comfort demands. During Georgia's cooler months, a heat pump extracts heat from the outside air and transfers it inside to fire up your home's coziness. Conversely, in the summer, a heat pump pushes warm air out of your home, leaving behind chilled relief.
From a heat pump installation to a repair, Bolton provides a full menu of heat pump services to DeKalb County, GA, Gwinnett County, GA, and beyond.
Hot Benefits to Heating Your Home with a Heat Pump
Having a heating system in your Georgia home isn't an option. It's a necessity. But the type of heating system you choose is up to you.
At Bolton, we not only deliver all of the heating and heat pump services that Gwinnett County, Fulton County and surrounding area homeowners need, we also offer an array of different heating options. Our solutions include: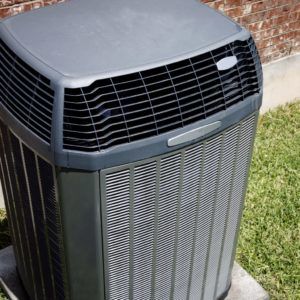 Electric heating
Gas heating
Radiant heating
Forced air heating
… And, last but not least, heat pumps
When it comes to choosing the right heating system, the trick is to find one that fits your comfort needs and your budget. If you're looking for an efficient and affordable heating system that can adjust its capabilities to match your heating or cooling needs, then turn to us to schedule a heat pump installation in Gwinnett County, Fulton County, DeKalb County and beyond.
If its versatility, affordability and energy efficiency doesn't convince you to opt for a heat pump installation in Fulton County, GA, or nearby, maybe these added benefits will. A heat pump:
Saves space because it's small in size
Provides you with more control over your home comfort
Adds value to your home
Keeps air in your home circulating, fostering healthier indoor air quality
Air Source or a Ground Source? That Is the Question
You can choose from two different types of heat pumps: ground source and air source. Although both work by moving heat, they extract the heat from different places.
Air source heat pumps pull heat from the air. This can create challenges in Georgia where air temperatures can run well over 100 degrees in summer and below freezing in winter. On the other hand, ground source heat pumps, also called geothermal heat pumps, pull heat from the ground. Unlike air temperatures, ground temperatures six feet below the surface remain fairly consistent all year long, ranging from 50 degrees to 65 degrees. Because of this consistency, ground source heat pumps tend to be more efficient than their air source counterparts.
Ready to Upgrade to the Does-It-All System?
At Bolton, we offer the most dependable heat pump services in DeKalb County, GA, Fulton County, Gwinnett County and beyond. If you'd like to drive your energy costs down without sacrificing your comfort, don't delay. Schedule a heat pump installation with us today by calling 770.268.2010 or contacting us online.
If you're struggling to choose between various heating solutions, your best bet is to consult our team at Bolton. Our experienced professionals have the skills and proficiency to help you identify the perfect heating system for you.