When it comes to your bathroom, you want to ensure that everything runs as smoothly as possible. Clogged toilets, faucets, and shower leaks can become a nagging issue that you need to deal with before they worsen. With the right bathroom plumbing services in Atlanta, GA, you can get your bathroom plumbing problems straightened out in no time. That's where Bolton Plumbing, HVAC & Fireplaces can help!
Our expertly trained plumbers can address a wide range of bathroom, water treatment, and kitchen plumbing issues that give homeowners a headache, including:
Sink Leaks
Faucet Leaks
Shower Leaks
Toilet Fill Valve Repair and Replacement
Bidet Installation
Toilet Supply Line Repair
Slow Close Toilet Seat
Shower Head Replacement
Tub and Shower Drain Cleaning
Shower Maintenance
And More!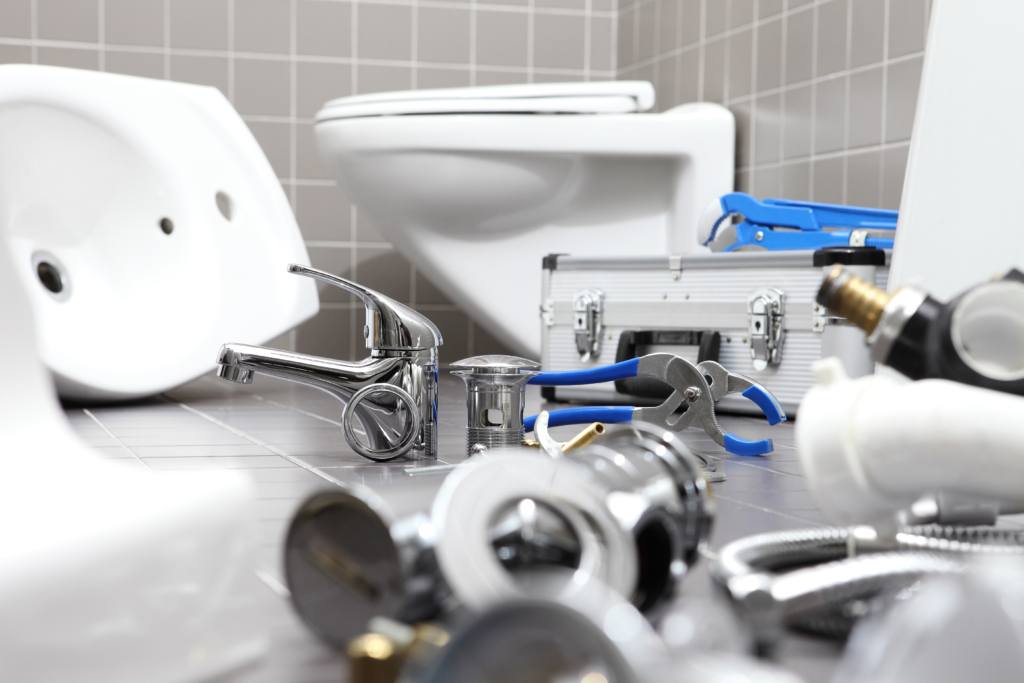 Clogged Toilets
Clogged toilets and drains can quickly make a bad day even worse for many homeowners. While you try endlessly plunging to unclog your toilet, the chance that the issue can rear its head again remains. Finding a bathroom plumbing service in Atlanta, GA, that can help address the root cause of the problem can help ease your plumbing-related anxiety.
Our team can handle a wide range of toilet-related problems with our end goal of providing your bathroom with the relief it needs. We can unclog and perform toilet repairs that will ensure your Fulton County, GA, bathroom won't have a recurring issue.
Toilet Replacement
Sometimes, toilet repairs won't be enough to fix the problem. Experienced bathroom plumbing services in Atlanta, GA, can help you go the extra mile and provide the toilet replacement your bathroom needs!
Whether you need a specific part — such as a toilet supply line or toilet fill valve repair or a slow close toilet seat replacement — or you want to make the transition with a bidet installation, we can help give you the bathroom of your dreams!
Sink and Faucet Leaks
While you might think your plumbing problems start and end when you unclog the toilet, other areas of your bathroom can cause a world of problems. Sink and faucet leaks can drive up your water utility bills and, in extreme cases, cause serious plumbing issues that could have been avoided. Our expert bathroom plumbing services in Atlanta, GA, and Dekalb County, GA, can help homeowners address lingering problems with their sinks and faucets before they snowball into something more serious — and expensive.
Shower Maintenance Services
Your shower represents a safe haven in your bathroom. It's where you can wash away the dirt and stress of the day and come out feeling refreshed for the next challenge. So when you need a shower head replacement, or a tub and shower drain cleaning, you want to call the experts. Our team can help identify the root cause of your shower issues and provide you with the shower maintenance services you need to fix the problem. Whether it's a sudden issue or a long-term one you have put off, Bolton Plumbing, HVAC & Fireplaces can help!
We have one of the best bathroom plumbing services in Atlanta, GA, and our goal remains to provide the same high-quality service that has defined Bolton Plumbing, HVAC & Fireplaces for years. Contact us today to schedule your first bathroom plumbing appointment and see how we have helped homeowners in Atlanta, Fulton County, and Dekalb County, GA!