See What's Cooking in Our Showroom
It's time to take your outdoor cooking to the next level—and the team at Bolton is here to help. From barbecues for sale in Gwinnett County, GA, to gas grills for sale in Fulton County, GA, our team has the high quality cooking apparatus your backyard and your taste buds need for a difference you'll be sure to savor. Plus, we dish out flawless gas grill installations for residents in Buford, Suwanee and surrounding Georgia communities, too.
Products Al Dente
When it comes to the value of our smokers and our gas, charcoal and pellet grills, Bolton only carries brands we trust. This certifies that no matter which of our products you choose, you can count on your grill or smoker to cook up professional grade food every time.
Stop searching for where to purchase gas grills in Fulton County, GA, or buy barbecues in Buford, GA. Bolton is right in front of your eyes. So, sink your teeth into the variety of top-notch grills, smokers and barbecues our first-class company has to offer for Georgia residents.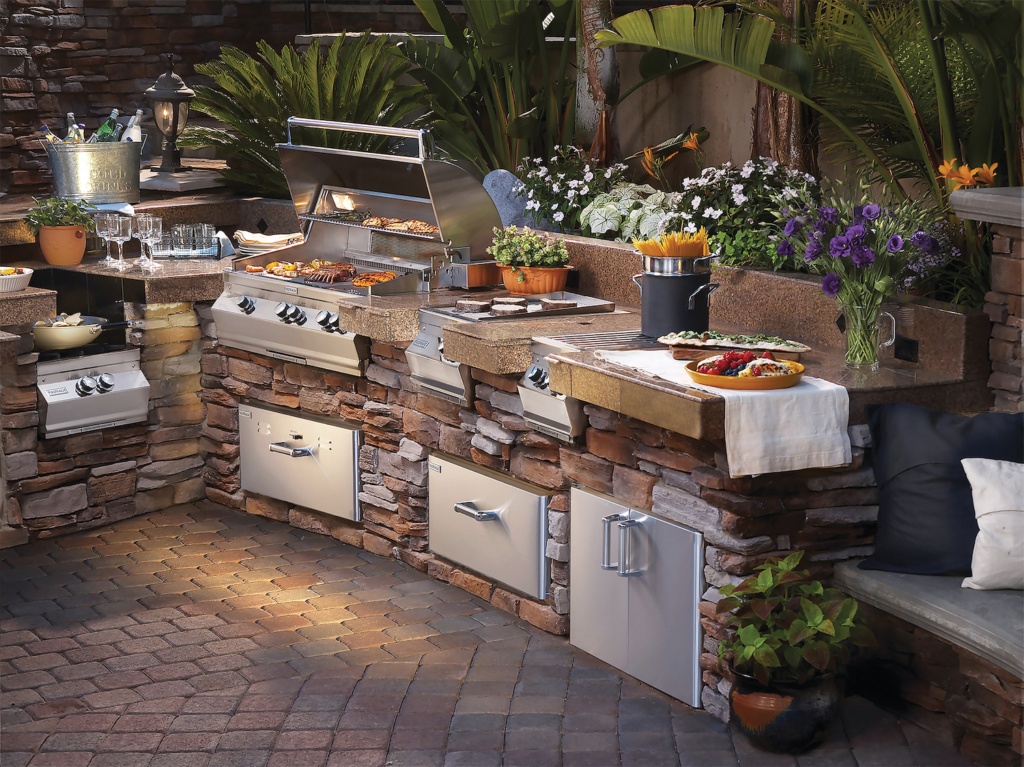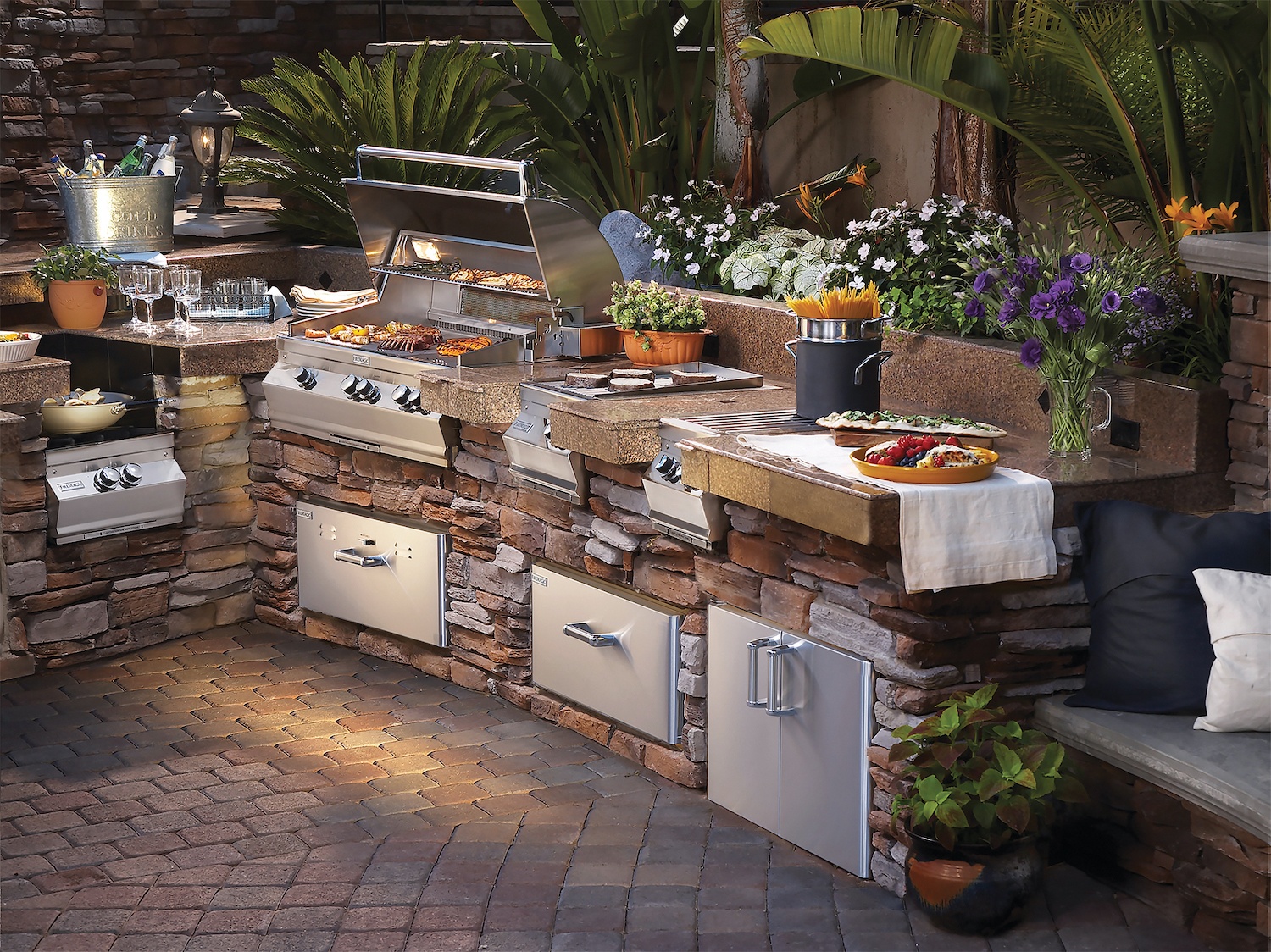 It's no secret that Fire Magic makes the finest outdoor grills you can buy. That's because this premium brand's products deliver the ultimate results in performance, durability and beauty. With a wide range of features, sizes and fuel options to choose from, we're certain that we have the cooking apparatus you need to bring your inner grill master to light. So, ignite the flame for professionally cooked food every time by exploring our Fire Magic products here.
Offering fancy yet affordable outdoor cooking equipment, American Outdoor Grill's products are what you get when no shortcuts are taken. From the serious grillers to the individuals who want a product that will last for years to come, these heavy duty, stainless steel grills are designed to meet—and then exceed—even the most avid outdoor cooker's expectations. Explore our AOG products here.
As one of the oldest makers of gas grills, it's clear that MHP's outdoor cooking equipment is reliable, trustworthy and backed by decades of proven technology. In fact, years ago, this brand pioneered unique features that are still reliable today. When you choose a MHP grill, you can rest assured that your appliance will last and perform to perfection for years to come. So, go ahead. Lift the lid to Modern Home Products here.
Broilmaster
If durability is at the top of your must-have list, then turn to Broilmaster. This brand offers the most resilient outdoor cooking equipment that's known to man. On top of that, these grills have the versatility you need to sear, grill, broil, smoke, slow roast or bake your food—all within a single apparatus. Explore our Broilmaster products here to choose the product that will get your taste buds' approval.
Traeger's wood-fired grills revolutionized outdoor cooking. Not only does this brand's wood pellet products naturally enhance your food's flavor for a taste you won't be able to resist, but its set-it-and-forget-it feature also makes cooking easier than ever. Check out our Traeger products here to relish the appetizing flavor you can create using these apparatuses.
The Big Green Egg defies cooking standards. Not only is it a grill, an oven and a smoker, but this brand uses a blend of ancient tradition, modern technology and proprietary processes to provide stronger, more durable and better heat insulation than any other outdoor cooker around. Check out the Big Green Egg here to discover why this product's speed, efficiency and "egg"cellent taste can't be beat.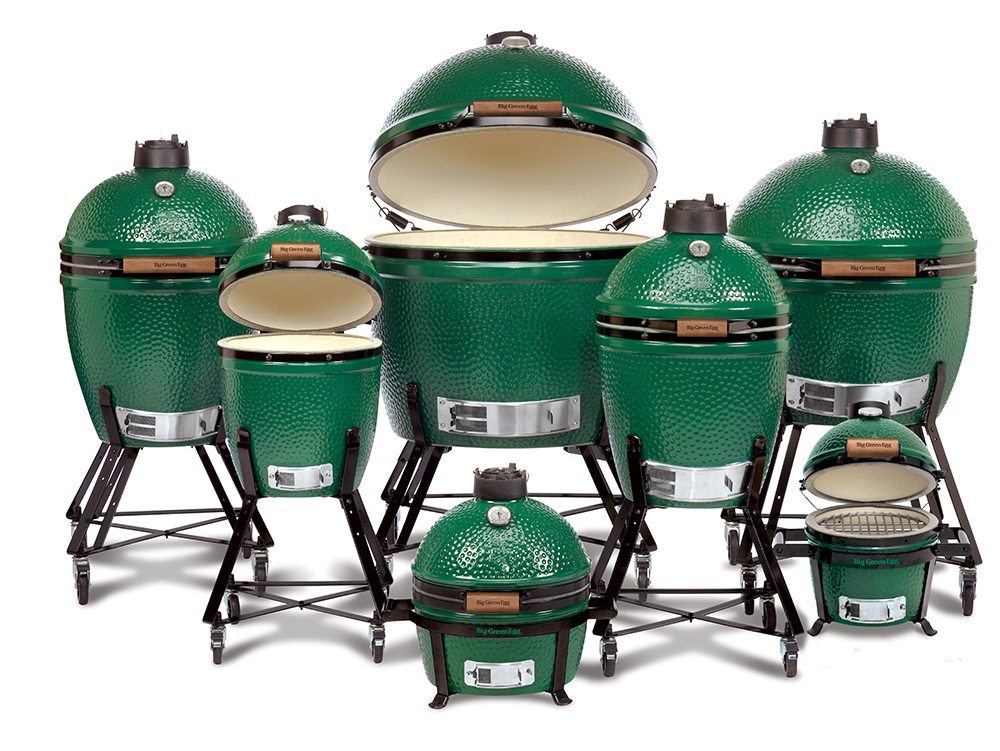 Craving a luxury grilling experience that fits your budget? Delta Heat can turn your outdoor cooking dream into a reality! As a leader in affordable, USA-made, luxury grills, Delta offers a line-up of outdoor cookers that are refined and perfected to ensure exceptional design, innovative engineering, precision construction and impeccable performance at a price that won't break the bank! Check out Delta's menu of grills to satisfy your appetite for the outdoor cooker you desire.
Are you thinking about expanding you inside kitchen space to an outdoor entertainment oasis? Whatever outdoor living means to you, Coyote Outdoor Living offers products to complement your style. With a firm commitment to deliver durable products that last a lifetime, Coyote designs all of its grills with precision, power and durability. From premium grade stainless steel—top to bottom—to double-walled stainless steel hoods and more, when you opt for a grill from Coyote, you're choosing a cooker that will dish out an even cooking experience every time.
Contact Bolton for Grills & Smokers
If you're deciding where to buy gas grills in Gwinnett County, GA, or buy barbecues in Fulton County, GA, there's no outdoor cooking store more capable of handling this task than Bolton, with our extensive selection of outdoor cookers for sale.
Not only does Bolton provide reliable outdoor cooking equipment, but we have gas log inserts, and gas fireplaces for sale, along with a whole menu of other hot hearth solutions and products, too. So if you're looking to buy gas logs in Suwanee, GA, or to purchase a new fireplace in Buford, we can help. Come visit our showroom or call us at 770.268.2010 today!