Seal the Deal for Higher Comfort & Lower Energy Bills
From doors and windows to electrical outlets, there are countless areas around your home where cool or heated air is seeping out while outdoor air is sneaking in. This air leakage makes for an inefficient, uncomfortable home with off-the-charts energy bills—but your home doesn't have to stay this way.
When you turn to Bolton, our air duct sealing services in DeKalb County, GA, will help you experience a more energy-efficient and comfortable home. In fact, air sealing your home is the simplest, most cost-effective way to enhance your home's energy efficiency and your comfort while lowering your heating and cooling costs. Plus, it'll improve the health of you and your family and lead to fewer illnesses, too!
Raise the Efficiency Bar to Lower the Energy Bills
As seasons and temperatures change, cracks and openings in your home's exterior tend to expand and contract. These shifts allow indoor air to escape and unwanted outdoor air to creep in. This problem is known as air leakage. It can lead to inadequate heat in the winter, excessive heat in the summer and, overall, an uncomfortable home. On top of that, these gaps stand as a passageway for moisture to make its way into your home and cause mold problems.
Unfortunately, digging up the areas where air leakage takes place is extremely difficult to do without proper equipment. That's because these gaps are too small to detect manually and, often, are in hidden spots, including:
Where plumbing and wiring penetrates your walls, floors & ceilings
In and around electric outlets & switches
Around your chimney
Sump pump holes
Attic doors
Bathroom fans
Recessed lights & ceiling fans
Basement windows
Windows & exterior doors
Basement & crawl space rim joists
Cracks & holes in your walls
… And numerous other areas!
Where Being Closed Off Is a Good Thing
So how do you stop your Fulton County or DeKalb County home from wasting a tremendous amount of energy? You turn to Bolton's "building scientists."
From performing blower door testing to adhering to proven air sealing strategies, our team will use sophisticated equipment and trusted methods to unearth the precise amount of air that's seeping out of your home and the area where it's escaping. Then, through our air duct sealing service in Fulton County and DeKalb County, GA, we'll eliminate the overwhelming majority of leaks so you can feel comfortable and maximize your efficiency at a low cost. It's what we like to call a win-win.
But keep this in mind. Air duct sealing alone is not enough for peak efficiency. It's crucial that you insulate your home, too.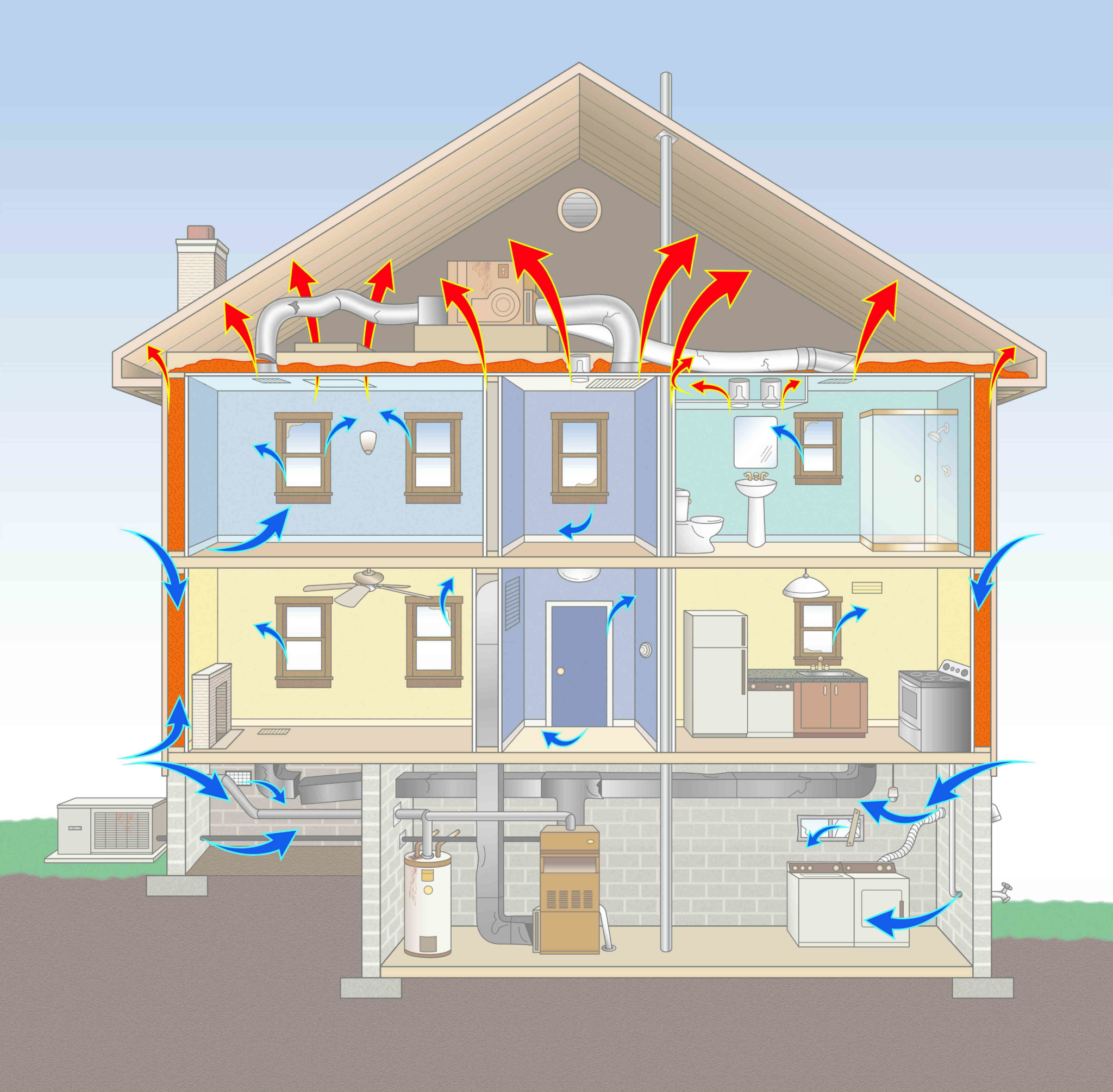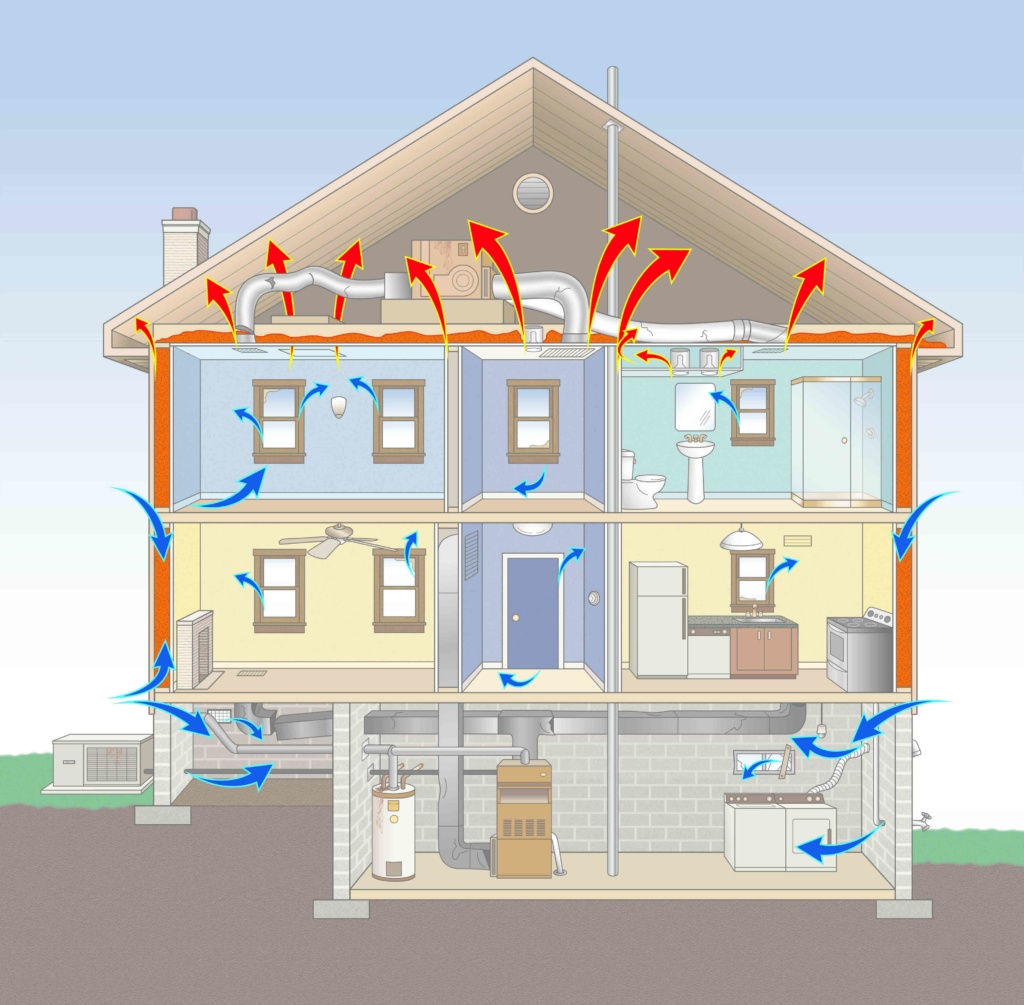 Insulation & Air Sealing Are Better Together
While insulation reduces heat transfer, it does nothing to resist airflow. So, if you want total comfort, optimum efficiency and superior energy savings, then you need to air seal your home, too. If you do one without the other, you'll miss out on significant energy savings and your home won't be as comfortable as you want.
Reducing your home's airflow should be your first move. Then, after your home has been properly air sealed, the next step is to prevent heat transfer through our insulation services. As insulation specialists, we'll properly insulate your attic, basement and more to help you enjoy a more comfortable and energy-efficient home.
Following this process is the key to maximum efficiency. It also prevents mold and moisture growth, which protects you and your home from disastrous problems.
Together, air sealing and rigid foam or blown-in insulation make for a difference you can feel in your comfort and health—and see in your budget.
Let's Get to the Bottom of Your Comfort Problems
From air sealing your home to insulating it, when you seal the deal for a more energy-efficient home, you're investing in a brighter future for your comfort, your wellbeing and your budget.
Are you ready to make the move to what you deserve? If so, contact us online today or call 770.268.2010 to schedule your appointment right away!