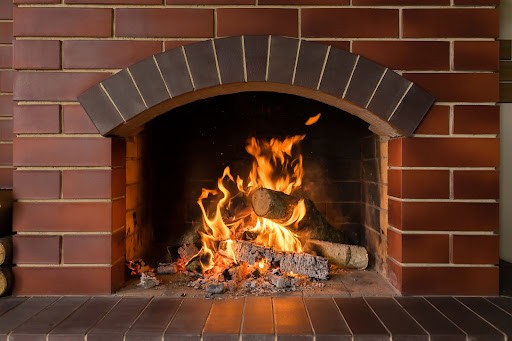 Homes with wood-burning fireplaces offer a certain level of ambiance during the winter months that you lose with other heating options. However, when it comes to these styles of fireplaces, you need to have a maintenance routine in place to help keep them running smoothly. Neglected fireplaces can present homes with unforeseen problems and consequences that you will have to deal with down the road.
Trying to establish a maintenance routine on your own without the help of professional fireplace repair technicians can prove challenging. Still, you can develop a home maintenance checklist to help keep your fireplaces in check. Here are some of Bolton Heating, Air & Fireplaces' favorite fireplace maintenance tips.
Check the Interior
The start of any maintenance list for your wood-burning fireplace begins with inspecting and cleaning the interior of your space. With the soot and other materials accumulating over time, it can create an environment where airborne diseases can thrive. Cleaning the interior of your wood fireplace allows you to address any lingering material that can prove hazardous.
Install a Blower
When it comes to using a fireplace for heating your home, you want the system to be as efficient as possible. Ensuring the heat gets to everywhere it needs to go throughout your home can require a little help. Installing a blower or a fan can help improve your home's heating efficiency by leaps and bounds.
The blower helps to spread and circulate heat throughout large areas of your home. After installing the fan, make inspecting it a regular part of your fireplace maintenance routine to ensure it's operating at maximum efficiency.
Pick the Right Kind of Wood
It's a concept that grillers and food smokers are intimately familiar with; however, homeowners may not be aware of the impact that the type of wood you burn plays on your fireplace. Efficiently burning wood in your fireplace becomes equal parts science and art when it comes time to pick the kind of wood you use.
Different types burn at different rates and have varying sap content that can directly affect how easy they handle and what kind of by-products they leave behind in your fireplace and chimney.
Inspect Your Chimney and Cap
Over time, your fireplace and chimney experience a great deal of use and potential smoke damage. Inspecting your chimney for smoke damage and soot accumulation on a regular basis becomes vital with this in mind. During the inspection process, you should check out the masonry or metalwork on your setup to ensure that cracks or breaks haven't started forming. If you let these types of issues linger, they can worsen and require more extensive repairs in the future.
The chimney cap represents another vital component to keep track of during your inspections. The cap faces the highest likelihood of experiencing direct contact with the elements — potentially getting damaged as a result. Inspect your chimney cap for signs of physical damage and call in a chimney repair specialist to handle the more intensive repairs.
Get Your Chimney Inspected by the Best in Dekalb County
Homeowners in and around the Dekalb, Fulton, and Gwinnett County areas can get their chimneys checked by the best in the business at Bolton Heating, Air & Fireplaces. Our expertly trained technicians have extensive experience working with wood-burning fireplaces in all kinds of homes. Contact our team to schedule an appointment and find the best fireplace accessories today!