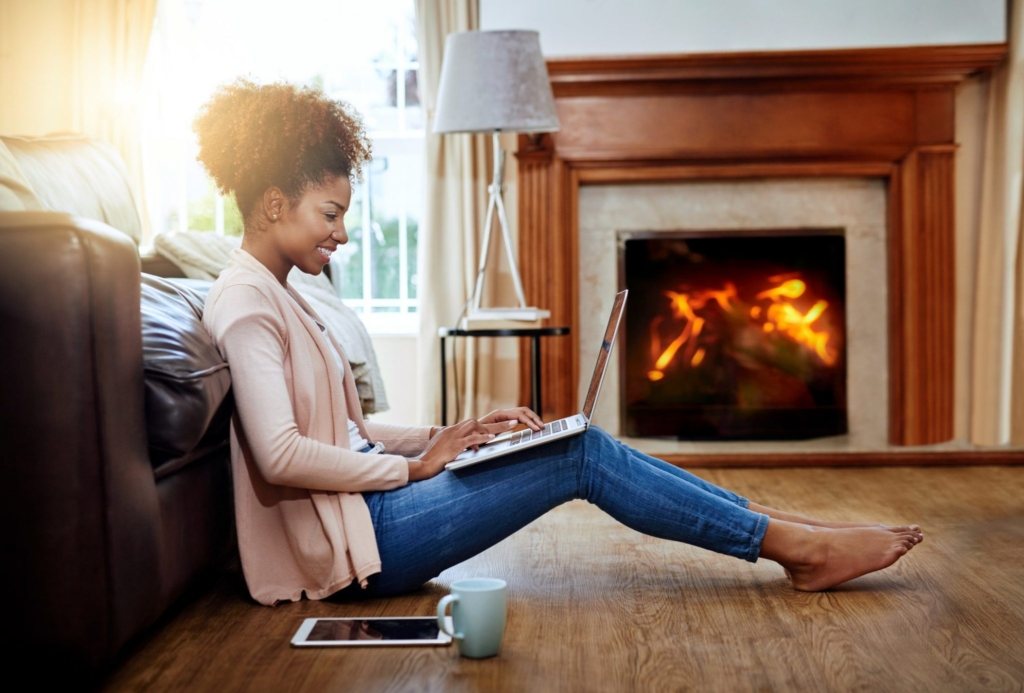 Discover the Hot Benefits of Adding a Fireplace to Your Home
Fireplaces turn your indoor space into a cozy oasis. But did you know a fireplace is capable of doing more than just creating a warmer home? That's right. Fireplaces spark an array of benefits. And, as the experts for fireplace installation services in Gwinnett County, GA, Bolton Heating, Air & Fireplaces is committed to bringing those advantages to light.
Fire Up Your Home's Aesthetic Appeal
Of all of the benefits, the allure of a fire is what blazes the brightest. A fireplace can help you accomplish whatever aesthetic you're aiming for, while enhancing your home's décor. It's the home accessory you didn't know you needed—and now the one you can't live without.
Your Biggest Ally Against the Electric Company
The cost of electricity is on the rise. But when it gets cold out, you have no choice but to crank up the heat and watch your energy bills rise. Or do you?
Adding a fireplace keeps your home cozy and warm without burning a hole in your wallet. You see, whether you choose a gas fireplace or a wood-burning one, you can reduce or eliminate your reliance on the electric company. It's the more budget-friendly way to keep your comfort from getting left out in the cold. Plus, choosing a wood-burning fireplace means you can stay warm, even when the electricity goes out.
To further foster energy independence and help you save money on your electric bills, you can use your wood-burning fireplace for other heat-related chores such as cooking or reheating food. Essentially, fireplaces are the natural and inexpensive way to live a more comfortable and luxurious life.
Keep the Environment Healthy
Fireplaces are efficient, produce a plethora of heat and, best of all, use less fossil fuel to keep you cozy on those chilly winter nights. Not only does this make them affordable, but it makes them eco-friendly, too. If Mother Nature could choose a heating solution for you, a fireplace would be at the top of her list.
Increase Your Home's Value
Fireplaces are hot commodities—literally. Though they aren't specifically accounted for in home appraisals, having a fireplace still adds value to your home. In fact, according to a National Association of Realtors survey, 46 percent of homebuyers said they would pay more for a home that has at least one fireplace with the median additional price being $1,220.
Keep in mind, if you add a fireplace to your home, you want to get as much bang for your buck as you can. So, to increase its value, our fireplace installation company in Gwinnett County, GA, advises that you build your fireplace in a room that's frequently used, such as the living room or great room. You can also install a fireplace to change the look and feel of a specialty room, such as an office or den.
Make your home more comfortable to live in—and more comfortable to sell.
Contact Bolton to Fire Up Your Comfort
The benefits of adding a fireplace are better felt than explained. At Bolton, our fireplace installation experts can help you ignite your home's comfort, while extinguishing the high-energy costs you're currently paying.
Since we offer an array of different types and brands of fireplaces to choose from, we encourage you to come visit our showroom to see our products firsthand.
To eliminate cold feet and costly energy bills for good, fill out our online form. But we suggest you hurry. The first cold snap isn't far off.