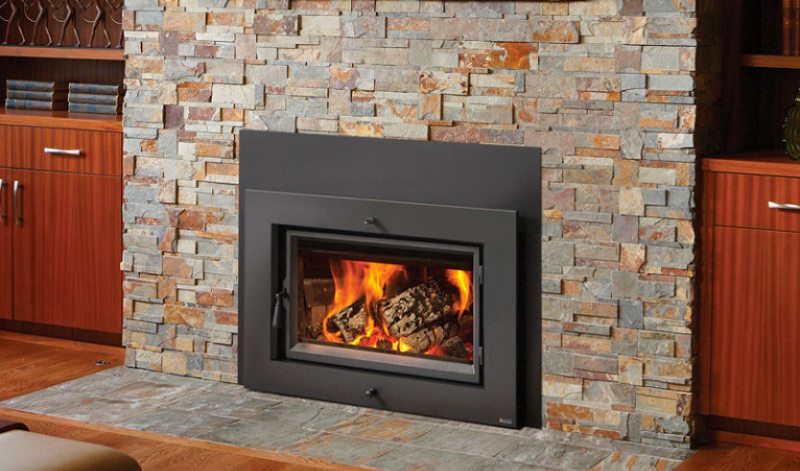 Greet the New Year With a Wood Stove Insert
A brand new year is here and, as always, some things change while others stay the same.
Here's one thing that remains constant. Peachtree Comfort Gallery is the pre-eminent fireplace installation company in Gwinnett County, GA. But here's something that's changed. There's been a shift in the hearth industry's trending products: Traditional wood-burning fireplaces are so last year!
But don't worry. A wood stove insert is the hotter, more efficient trend taking its place—literally.
Here's why we encourage you to leave your traditional fireplace behind and ring in the new year with a wood stove insert.
Out With the Old, In With the Efficient
A traditional wood-burning fireplace's coziness is a dream. But, its energy efficiency is a nightmare! In fact, only 5 to 10 percent of the heat it produces actually stays in your home, while the rest of its warmth goes right up the chimney.
But a wood stove insert doesn't drop the ball on efficiency like a traditional fireplace does. Instead, a wood stove insert fires up a cozy ambience and keeps you warm.
Installed directly inside your old fireplace, an insert is a reliable, energy-efficient alternative offering you all of the advantages of a fireplace without the inefficiencies. With a venting system that prevents heat from escaping up the chimney and a heat distribution fan that pushes the heat it produces into your home rather than out, this unit can be up to 80 percent more efficient than your old fireplace. Now that's a difference you'll feel!
But the celebration doesn't stop there. With a dual combustion system, a wood stove insert generates a hotter, longer lasting fire that stays lit for hours before it needs more fuel.
An Environmental Change for the Better
Wood is a renewable, sustainable resource, making it one of the most environmentally friendly fuel options. But, unlike your traditional fireplace, a wood stove insert gets more out of wood. It's able to burn wood for up to eight hours before it needs to be replenished. This leads to fewer trees being cut down to keep you warm, which reduces your impact on the environment.
But with an insert, you can embrace another welcoming change. When burning wood, an insert burns up the harmful combustion byproducts that a traditional fireplace releases into your home. In fact, it emits less than one gram of smoke per hour, which exceeds the EPA's clean air standards. This makes it a friendly heating source for your indoor environment, too.
Pop the Cork for Savings!
When it comes to energy efficiency, your traditional fireplace devours your budget. That's because your fireplace's opening allows heat to escape and cold air to come inside.
With a wood stove insert, you get a fresh efficiency start. You see, wood inserts are installed into your fireplace's opening. This unit insulates your home and stops heat from escaping through your chimney. This, in turn, increases your home's energy efficiency and leaves high heating bills in the past.
3, 2, 1…Happy Transformation!
Overtime, the appearance and structure of a traditional fireplace will lose its spark. When this happens, you can do one of two things: Pay the hefty restoration price or install a wood stove insert.
By choosing to install a wood stove insert, you're able to restore the integrity of your fireplace, while upgrading its appearance to match your home, too. Plus, in addition to the diverse range of stylish insert designs, these units offer features that you can't get with a traditional fireplace such as: thermostat control, heat distribution fans, self-cleaning glass and more. This allows you to transform your fireplace into one that matches your home's décor and your lifestyle.
Get on Board With 2018's Hottest Trend Today!
If you're ready to kiss your old fireplace goodbye, then pucker up to the gas fireplace repair company in Gwinnett County, GA, you can trust—Peachtree Comfort Gallery.
Come visit our showroom today to see our wood stove inserts first hand. Or, if you have any questions, feel free to reach out to us or fill out our online form.