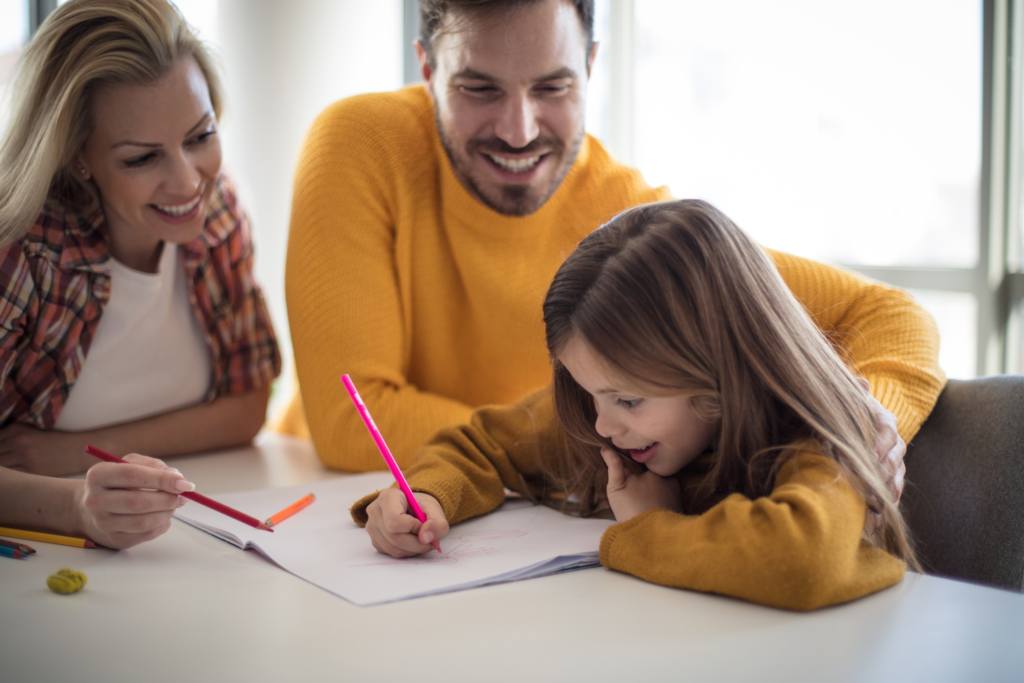 Secure the Safe & Comfy Home You Deserve Today!
"Oh, the weather outside is frightful …" OK. Maybe it's not exactly frightful in the Greater Atlanta area, but our outside temperatures dip low enough during the winter months that you need to keep your home warm. This is where Bolton comes into play. Bolton offers the reliable heating services and solutions you need to ward off winter chills.
Regardless of how you choose to keep your home warm, it's important to keep safety at the forefront. By taking the following precautions, your home will be both safe and comfortable all winter long.
Smoke Alarms & Carbon Monoxide Detectors Are a Must!
Make sure you have smoke alarms and carbon monoxide detectors.
If you have a gas furnace (or any gas appliances), then carbon monoxide detectors aren't optional. They're vital to keep you and your family safe!
You should have a carbon monoxide detector, along with a fire and smoke alarm, on each level of your home. Also, it's important to check regularly that they're operating correctly. This means testing each fire alarm, smoke alarm and carbon monoxide detector twice a year and making sure they're equipped with working batteries.
Use Caution When Operating a Portable Space Heater
If you use a portable electric space heater, make sure you:
Always turn it off and unplug it while it's unattended.
Keep objects a safe distance (approximately three feet) from the heater.
Never plug it into an extension cord. Doing so can cause an electrical fire.
Make Caring for Your Unit a Priority
Your heating system works hard to keep your home cozy. But this hard work comes at a cost, slowly chipping away at the condition of your unit. However, there's a way you can protect your system and that's by scheduling regular maintenance service. Doing so leads to:
A longer system lifespan
Lower monthly energy bills
Higher energy- and cost-efficiency
Elimination of unexpected breakdowns
… And more!
When you schedule maintenance with Bolton, our pros will perform a thorough inspection of your unit to ensure it's working properly. If there's a problem, we'll find it and recommend the appropriate solution. We'll also provide your system with the TLC it requires to continue operating safely, efficiently and problem-free. This includes:
Cleaning or replacing its air filter
Lubricating all motors, bearings and fans as needed
Adjusting airflow for proper temperature control
Checking and testing all safety controls
… And more!
Take Extra Precautions With Your Fireplace
Having a fireplace in your home fosters an inviting atmosphere, adds value to your home's resale value, can lower energy bills when used as the main or alternative heating solution and so much more! But don't let the benefits of a fireplace make you forget about the dangers of fire.
If you have a wood-burning or gas fireplace, remember to take necessary precautions. These include:
Keeping any flammable objects away from the opening of the fireplace
Ensuring that your home is well ventilated
Disposing of ashes properly
Using fireplace screens, fireplace rugs and other essential fireplace accessories that are designed to make your fireplace safer to operate
Plus, depending on the type of fireplace, it is a good idea to have it serviced annually along with your heating system. This will allow your fireplace to operate safely and efficiently. It also will help prevent carbon monoxide leaks.
A Safer & Cozier Home Is Only a Call Away!
Comfort and peace of mind—Bolton specializes in providing you with both! Whether you're in need of a heating repair, replacement or you'd like to learn more about our heating and fireplace options, we're here to help! Give us a call at 770.268.2010 or fill out our online form and our pros will head your way!