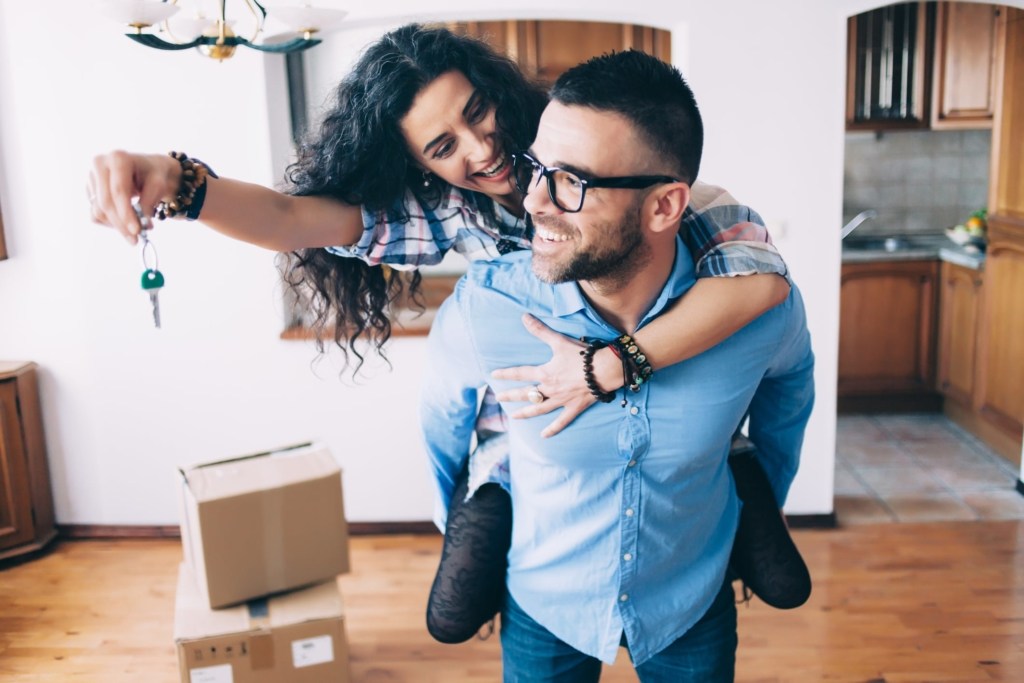 Advice for New Homebuyers That Hits Home
Finally. After months of searching for a house, you finally found one to call home. Congratulations! As a house-warming gift, our team at J.R. Bolton boxed up these crucial tips to make the transition from homebuyer to homeowner as smooth as possible.
Unlock Healthier Indoor Air
You're all moved into your new house. Now, the goal is to make it feel like home. Once it does, you'll crave coming home to this safe haven. But is your space sheltering you from harm—or putting you in harm's way?
When it comes to the quality of your indoor air, homesick takes on a whole new meaning. That's because mold, mildew, pet dander, dust, bacteria, viruses and countless airborne contaminants hidden in your indoor air are threatening your home's health and, ultimately, your wellbeing.
Breathing in these contaminants raises an array of health-related issues, including:
Headaches
Coughing
Fever
Fatigue
Dizziness
Allergies
Muscle aches
Sinus infections
Other respiratory conditions
From our free indoor air quality inspections in Fulton County, GA, to our air duct cleanings in DeKalb County, GA, at J.R. Bolton, we have all of the IAQ services and solutions you need to make harmful pollutants move out of your new home—for good.
Home in on Your HVAC Unit's Wellbeing
Before you signed on the dotted line for your new home, a certified professional examined your space from top to bottom to unearth its true health. This included your home's roof, its foundation, its electrical system, the HVAC unit and more.
But here's the thing: Despite receiving the "all clear" through this thorough inspection, you might have purchased a home with a problem HVAC unit.
You see, a home inspector isn't an HVAC professional. So, although your unit was examined to the best of the inspector's ability, there's a good chance a small problem or a major issue was overlooked. Relying on the home inspection alone may cost you in the end.
This is where our team at J.R. Bolton can help. Our trained and certified technicians will use their expertise to inspect your HVAC unit in depth. If there are any problems, you can count on us to catch them. Then, we'll work with you to address the issue and restore your HVAC unit to its peak condition. Plus, we'll help you get to know your HVAC unit better, including its age, efficiency rating, warranty and more. This, in turn, gives you an accurate estimate of when your system will need to be replaced, protecting you from facing an unexpected expense your budget can't afford.
Welcome Home Increased Energy Efficiency
Buying a home is a major life step. It's also a large financial investment that takes a sizeable chunk of your budget, leaving little, if any, room for unexpected expenses. However, your money-saving efforts could be going right out your new front door—or windows, roof and more.
So, how do you stop your home from eating up your savings—literally? By scheduling a home energy audit with the expert insulation contractors in DeKalb County.
During an audit, our team will thoroughly inspect your home to unearth the ways in which your home is wasting energy. Then, using our findings, we'll compile a complete list of where your home is using and losing the most energy. Plus, from upgrading your equipment to insulating your attic, we'll not only suggest improvements you need to make and the order in which you should make them, but we'll also provide a free estimate that includes the exact cost of each improvement.
It gets better! Because we perform energy audits at an affordable price, you have nothing to lose and everything to gain. This means scheduling an audit for your new home comes at no risk to your budget. Plus, you can follow through with our recommendations—or not. It's completely in your hands.
However, heeding our advice will increase your home's energy efficiency, which could help you save 5 to 30 percent on your energy bills. Even more, operating a more energy-efficient home:
Enhances your indoor comfort
Reduces moisture issues (no mold, leaks, condensation, etc.)
Increases your home's resale value
Reduces fossil fuel use and greenhouse gas emissions
Improves IAQ
… And more!
We're Ready to Meet Our New Neighbors!
With our HVAC company on your side, there's truly no place like home. To lay the foundation for a healthier, comfier home, fill out our online form or call us at 770.268.2010 today!