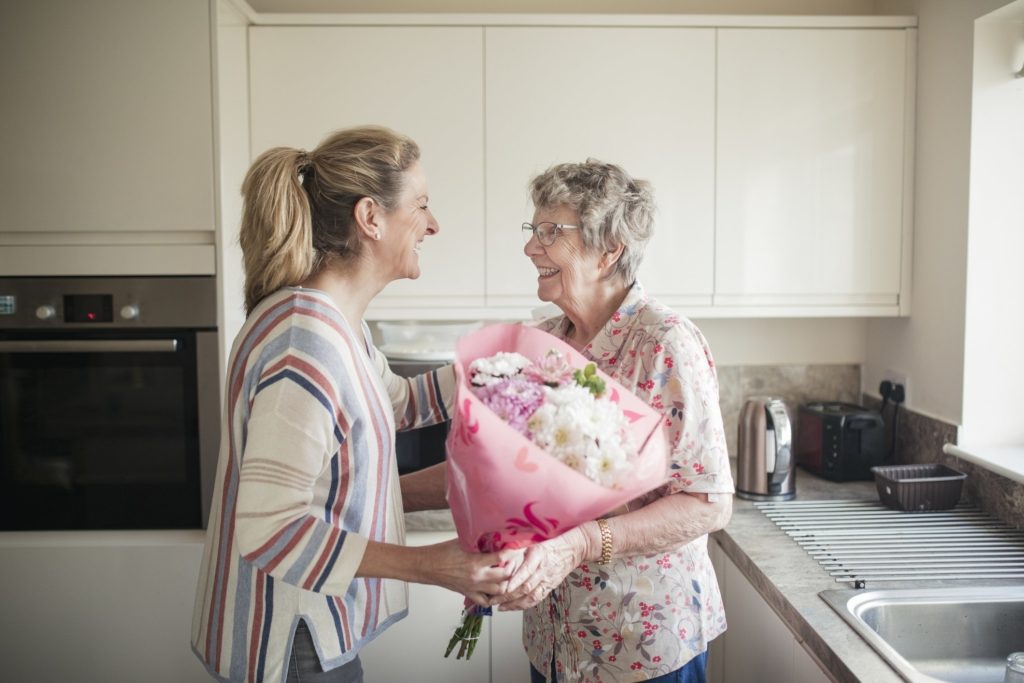 Here's the Can't-Go-Wrong Gift for Mom!
Moms deserve more than a one-day celebration. That's why, if you really want to show your mom, the mother of your children or the mother figure in your life how much you appreciate her, give her a gift that will keep giving 365 days a year, for years to come. Give her the gift of comfort.
Your mom has comforted you through the highs and the lows of life. Now, it's your chance to comfort her through the highs and lows of Georgia's weather. At J.R. Bolton, our air conditioning services in Gwinnett County are the mother of all gifts.
Unwrap the TLC Your Mom's AC Needs
Being a mom is hard work. It requires patience, strength, empathy, endless love and so much more. Most notably, being a mother involves consistently putting others' needs before your own. To continue being the best moms possible, it's important that they take care of themselves, too.
Air conditioners are a lot like moms because they work hard, day in and day out, for others' benefit. Unfortunately, although your air conditioner is tough, consistently battling the heat to keep you comfortable does a number on it. Like moms, your cooling system requires TLC to operate at its best. Plus, regular AC maintenance prevents small problems from escalating into major issues, extends your system's lifespan, lowers monthly energy bills and more.
This Mother's Day, treat your mom to headache-free operation by scheduling AC maintenance with J.R. Bolton.
Box Up a Mother Lode of Comfort
You should never reveal your mother's age. However, it's important to know the age of her air conditioner. If your mom's air conditioner is 10 or more years old, it's probably consuming excessive electricity and costing her more than it should.
This Mother's Day, stop your mom from burning a hole in her pocket by upgrading her aged cooling system to a new, high-efficiency air conditioner. When you do, you're giving her:
Significant savings. A new system operates more energy- and cost-efficiently than an aged unit. Because your mom's new system doesn't have to work as hard to keep her home cool, she'll find herself paying less on monthly energy bills. She can use the savings to treat herself with a day at the spa, a manicure or whatever she enjoys.
Peace of mind. When an air conditioner needs to be replaced, it's common to notice inconsistent temperatures from room to room. If this is the case, then as your mom maneuvers around your house, she'll find it extremely difficult to stay comfortable. However, you can eliminate these hot and cold spots and the stress that comes with them by replacing the air conditioner. With your mom's new cooling system delivering uniform comfort, she'll find herself completely comfortable—no matter where she is in her home.
A breath of fresh air. New air conditioners do a better job of controlling humidity, temperature and odor—collectively known as indoor air quality. Your mom can breathe easy knowing her new cooling system is keeping her home healthy and clean.
Do It for Your Mom. Contact J.R. Bolton!
This Mother's Day, our team at J.R. Bolton will keep your mom cool, calm and comfortable.
To schedule a preseason tune-up or an air conditioning installation in Gwinnett County, fill out our online form or call us at 770.268.2010 today!