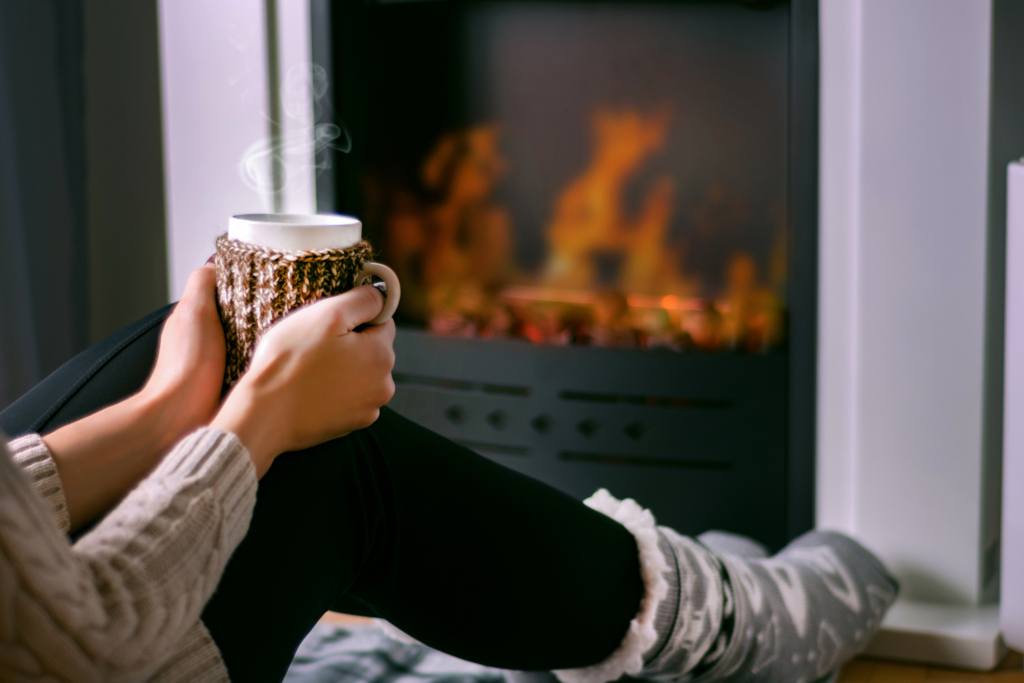 Prepare for Heating Season Today!
Georgia's chillier weather will be back before you know it! Are you prepared for its arrival?
In honor of National Fireplace Month, Bolton is here to help you secure the right heating solution for your home. Inside our showroom, you'll find a broad range of exceptional fireplaces, wood and gas log inserts and stoves. With so many options, we're confident that you'll find the ideal fireplace choice for you!
Here are two standout possibilities!
Linear Fireplaces—Your Stylish Solution for Lower Heating Bills
Do you want to lower your winter utility costs? Bolton offers just what you need—a linear fireplace! This new and innovative heating solution delivers reliable heat in an energy- and cost-efficient manner while providing a remarkable range of possibilities for complementing fresh and modern décor.
Linear fireplaces are gorgeous, sleek and incredibly versatile units. These rectangular gas fireplaces, which also are referred to as contemporary fireplaces, can be installed inside walls—recessed or flushed—using practically any building material. Rooms on each side of a wall can share the warmth and beauty of a single linear fireplace; this choice also works for indoor-outdoor walls. When it comes to modern design, there are no limitations with linear fireplaces.
What people love most about a linear fireplace is its convenience. This unit can be started by a remote control, thermostat adjustment or wall switch and the flames can be turned on and off instantly! Plus, if you choose to switch to a linear fireplace, you'll also enjoy:
Lower operating costs
Consistent heat for as long as needed
Cleaner air
Minimal upkeep
… And so much more!
Inserts—Your Solution for Improving Your Existing Fireplace's Efficiency
There's so much to love about wood-burning fireplaces. But if there's one area where these units could be improved, it's their efficiency. This is where a gas insert or wood stove insert comes into play! You can transform your fireplace into an extremely efficient source of heat because this option fits into your current firebox. There's absolutely no need for major construction, which can be messy, costly and time consuming.
Installed directly into your existing firebox, an insert fills in for your open chimney, putting an end to drafts and significant energy loss. Plus, with a venting system and a heat distribution fan, this unit effectively prevents heat from escaping up the chimney and ensures the heat it produces is sent into your home rather than out. As a result, an insert can be up to 80 percent more efficient than your old fireplace, which can potentially lower your energy bills by 25 percent!
Featuring realistic flames, there's no need to worry about losing the cozy feeling that your wood-burning fireplace creates. Plus, an insert:
Potentially resolves draft problems in your pre-existing fireplace
Requires no chimney since it's a sealed system
Uses a blower to enhance its heating range
Creates opportunities for zone heating
… And more!
Start Your Heating Season Preparation Today!
Interested in installing a linear fireplace or an insert in your home? Our pros are here to help you choose the exact unit that's right for you and then install it flawlessly! To get started, fill out our online form or call us at 770.268.2010 today!
Would you like to see more fireplace options? Visit our showroom to see our selection in person today!
We also encourage you to check out our assortment of fireplace accessories, which includes firebacks, screens, tool sets, grates, fireplace rugs and glass fireplace doors that Gwinnett County, GA, homeowners need to make their hearth more efficient, safer and easier to operate!