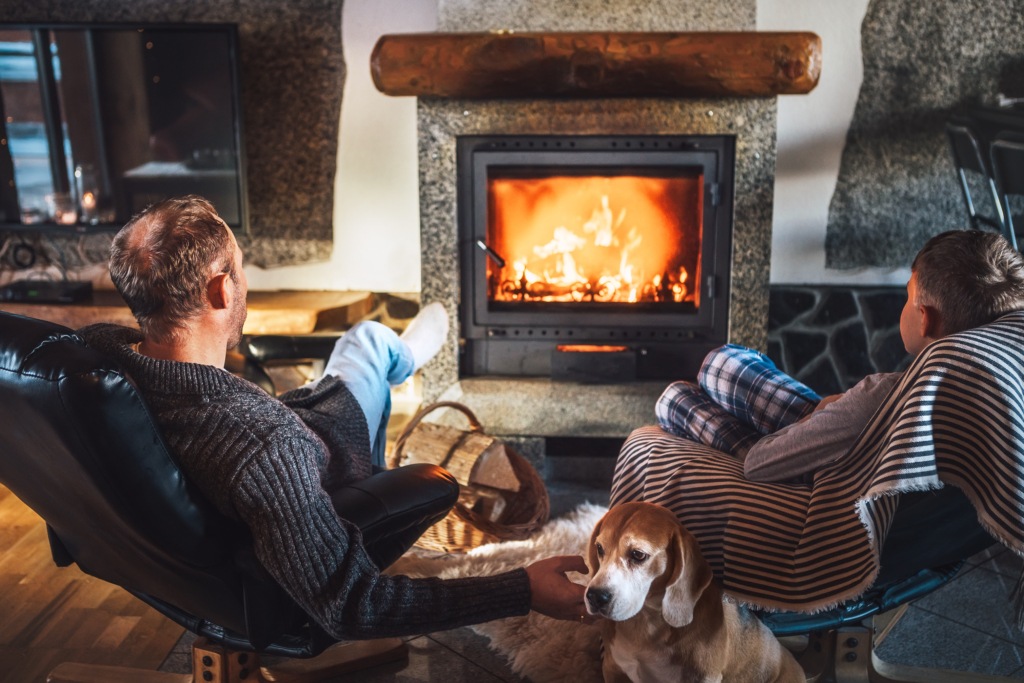 Start Preparing for Georgia's Cooler Weather Today!
September is a time of change. It's a chance to leave old habits behind and embrace the beginning of something new. If you tend to procrastinate preparing for Georgia's cooler weather, we'd like to challenge you to change your ways and get started on your fall to-do list now—and our team at Bolton is here to help! From offering an elite lineup of fireplace options to delivering prompt, reliable gas fireplace repairs, we offer the heating services and solutions you need to keep your home warm and cozy all winter long.
First things first: You need to secure your comfort. Here's how.
Own a Fireplace? Start Here!
To begin this challenge, you need to enter the upcoming heating season prepared. How? For fireplace owners, this means getting a head start on servicing your fireplace. Properly preparing a fireplace, stove or insert for winter isn't an option. It's a necessity. This requires scheduling expert fireplace service before starting the unit for the first time!
From an in-depth cleaning to an extensive safety inspection, having our pros thoroughly inspect and clean your fireplace helps eliminate any safety hazards, such as a blocked chimney, weather-related deterioration or invasive animal nests. This necessary TLC also:
Ensures your unit will operate without interruption
Reduces the risk of breakdowns
Maintains your unit's peak efficiency
Leads to cleaner and safer operation
… And more!
Don't assume you have plenty of time to schedule your fireplace service appointment. If you do, you may end up on our waiting list—like others did last year. Your best bet is to reach out to the Bolton team now—before it gets cold! Fill out our online form or call us at 770.449.3692 to schedule your appointment today!
Don't Own a Fireplace? Start Here!
If you don't own a fireplace, then you should seriously consider purchasing one. Adding a fireplace, insert or stove will ignite a welcoming ambience, add value to your home, lower high energy bills and more!
From fuel choices to unit makes and models, we have a variety of options, including:
Not sure which unit is right for you? Visit our showroom to speak to a knowledgeable fireplace expert. We will evaluate your needs and listen to your preferences, and then recommend fireplace options in your price range that meet your requirements.
After you choose your unit, you don't need to go searching for someone to install it. We're the experts you can rely on for fireplace installations! Plus, we perform annual cleaning and safety inspections, which are designed to give your unit the attention it requires to continue operating at its best for years to come. With us, one call really does it all!
Enjoy the Peace of Mind You Deserve by Contacting Us Today!
Right now, Georgia's warm weather is still going strong. But, before you know it, things will start to cool down and you'll find yourself longing for warmth. Don't wait until then to install a fireplace in your home or to schedule the fireplace service your unit requires. Fill out our online form or call us at 770.268.2010 today!
Not ready to say goodbye to summer just yet? We're not either! However, we're soaking up what's left of summertime by cooking outdoors as much as possible. We encourage you to do the same. If you need an outdoor cooker, we're the go-to place for buying gas grills in Suwanee, GA, and beyond. Visit our showroom to see our selection in person today!