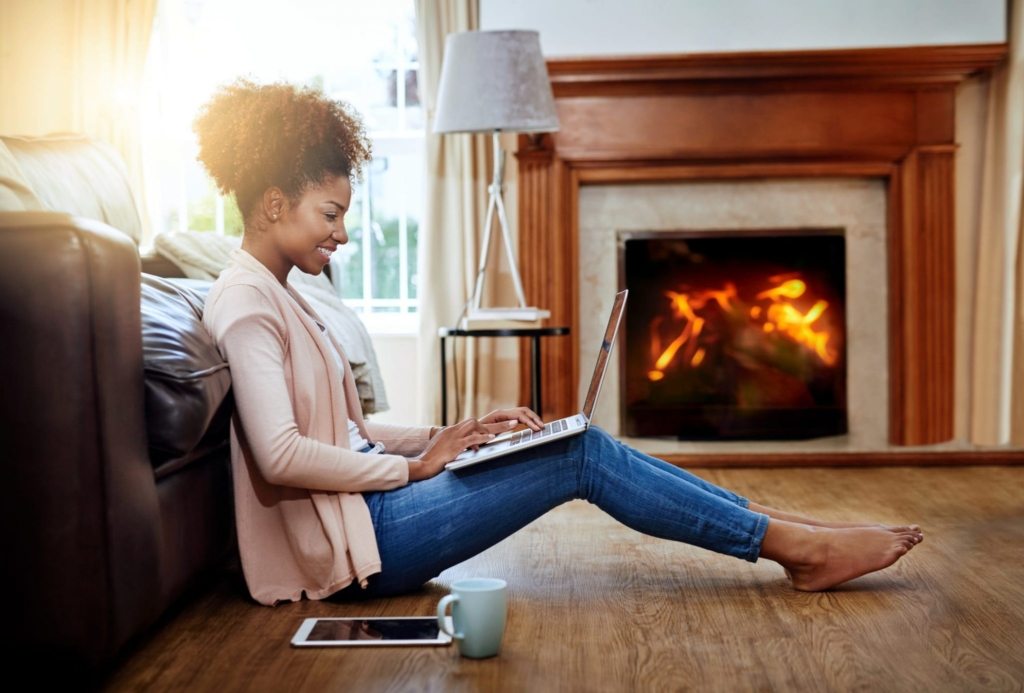 Tips to Avoid Unwrapping a Dangerous Situation
Giving season is here! To celebrate, our fireplace store in Atlanta, GA, is sharing the gift of fireplace safety with you.
Schedule a Fireplace Inspection
Oh, the weather outside is frightful, but the fire is so delightful. That is, of course, if your fireplace is operating properly. If it's not, you run the risk of a dangerous situation developing. To make this a "snow"-worries heating season, schedule an annual cleaning and safety inspection with Peachtree Comfort Gallery.
When you're considering gas fireplace repair companies in Gwinnett County, GA, we stand out from the rest. During annual safety inspections, our trusted team will:
Test the gas pressure and main burner operation
Check for natural gas leaks
Inspect the valves and connections underneath a fireplace or insert for damage
Check whether a fireplace's heat output is correct
… And so much more!
It's our hearth expert's goal to ensure you don't unwrap a dangerous situation this holiday season. That's why we'll give your fireplace the TLC it needs to certify it will work properly all winter long. Plus, we'll double-check your unit to protect you and your family from carbon monoxide leaks. In large amounts, this colorless, odorless gas is deadly. Carbon monoxide is still harmful in small amounts, too. It causes frequent headaches, nausea, flu-like symptoms and more.
Ventilating Your Home Isn't an Option—It's a Necessity
Using your fireplace to spark your holiday spirit? It's important to ensure your home is well ventilated. Here's how:
Open your chimney flue damper to draw smoke outside.
Don't be afraid to open a window to let fresh air inside.
Replace your wood-burning fireplace with a gas insert. Click here to learn why an insert is safer—and more efficient—than a traditional fireplace.
Dispose of Ashes Properly
Believe it or not, ashes can remain hot enough to start a fire for days after a fire has been extinguished. Ashes are extremely flammable. So, regardless if they've had time to cool down or not, it's best to treat all ashes as if they're hot and to dispose of them properly. Don't throw ashes in a trash bag or a flammable container. Instead, put them in a metal container, wet them and then place the ash-filled container outside.
Don't Grill in Your Garage
Of course, it's just as important to practice safe grilling habits.
As the temperatures outside drop, it might be tempting to move your grill indoors to the garage. But this practice is dangerous, even if you keep the garage door open for ventilation.
Each year, grilling mishaps cause an average of $118 million in direct property damage. One of the leading causes of fire is a grill placed too close to a structure. Grilling in your garage is even riskier. In addition to being a fire hazard, grilling in your garage allows smoke and other gases to seep inside your home. So, no matter what the weather is, it's crucial that you never grill inside your garage.
The
More

Safer, the Merrier

If peace of mind is on your wish list, choose wisely when considering gas fireplace repair companies in Gwinnett County, GA. Choose our team at Peachtree Comfort Gallery. Fill out our online form or call us at 770.268.2010 today!