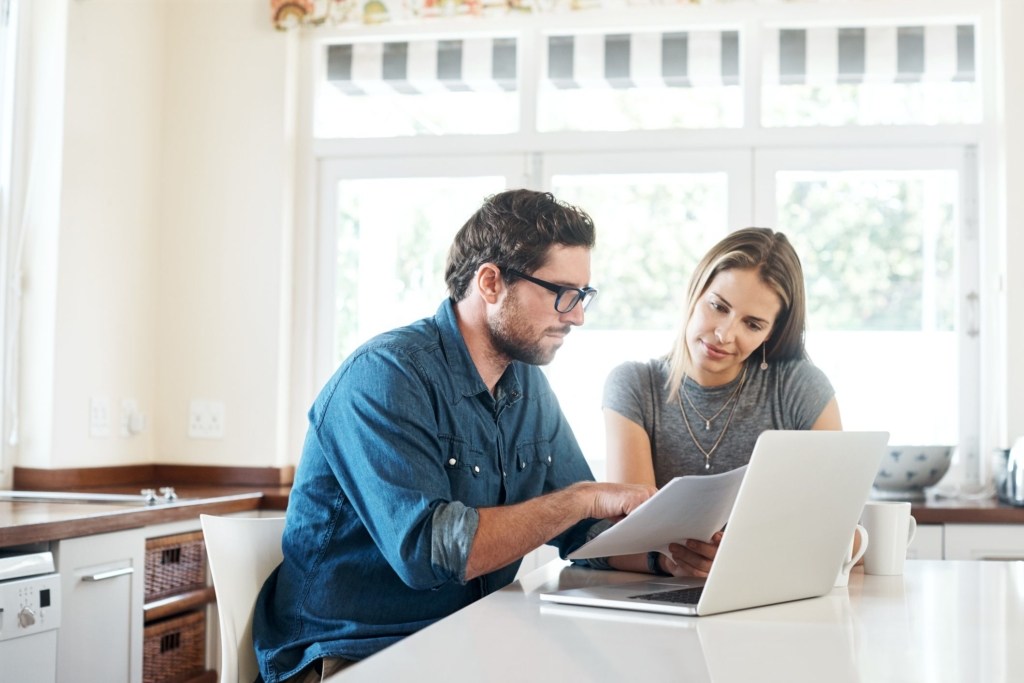 Discover Home Improvement Resolutions for the New Year
From getting fit to eating better, many New Year's resolutions focus on self-improvement.
This year, however, our team at J.R. Bolton challenges you to mix things up a little. In addition to resolutions aimed at bettering yourself, set ones that will result in better care for your home, too.
From agreeing to schedule a gas furnace repair in DeKalb County sooner rather than later to keeping your home cleaner and more organized, there are endless possibilities that can help make you a better homeowner. For starters, consider these home improvement resolutions this year.
January: Change Your HVAC Filter
Did you know that clogged filters are the No. 1 cause of HVAC unit failure? However, you can stop this costly comfort catastrophe from making an appearance this year by changing your filter every one to three months. Don't wait. Ring in your unit's fresh start today! In turn, your unit will work in a more energy- and cost-efficient manner.
February: Paint Over Your Cabin Fever
Cabin fever? Not for long! Give your mind a much-needed distraction by picking a room (or two) in your home and giving it a fresh coat of paint. With just this minor change, you could fall in love with being inside your home all over again.
March: Schedule an Air Duct Cleaning
It's during this time of year that people start craving fresh air. Well, you don't have to wait for spring. Breathe in cleaner and healthier indoor air by scheduling an air duct cleaning. This IAQ service removes harmful contaminants from your home, protecting your indoor air.
April: Get Your AC Unit Ready to Beat the Heat
Proper preparation prevents poor performance. That's why it's important to make sure that your cooling system is in tip-top shape before summer's heat arrives. Scheduling an AC tune-up in April is the secret to ensuring the next few months are no sweat.
May: Give the Outside of Your Home a Good Scrub
April showers bring May flowers. However, it takes more than flowers to boost your home's curb appeal. Pick a sunny day in May to clean up outside. Here are some ways to make your home exterior and your yard shine:
Powerwash your siding, deck and driveway.
Pick up branches and other debris in your yard.
Clear away twigs and other debris from your HVAC unit to prevent them from getting lodged in your system and causing damage.
June: Focus on the Inside
Make your indoor space sparkle and shine, too! Rather than watching Netflix on that rainy day in June, put on your rubber gloves and get to work. Give your windows a deep clean, vacuum your carpet, sweep your wooden floors and dust. You'll eliminate dust, dirt and pollen, which are harmful to indoor air quality. A clean home isn't just a happy home. It's a healthy home, too.
July: Schedule an Home Energy Audit
With Georgia's heat at its max, it's common for energy bills to rise in July and August. But, if you notice a significant spike, it could indicate your home isn't energy efficient. Discover the truth by scheduling an affordable energy audit with J.R. Bolton. Our energy efficiency experts will perform a thorough evaluation to determine where your home is using and losing the most energy. Then, we'll make recommendations on how you can improve energy efficiency and drive those high energy bills down for the month of July—and the remainder of the year.
August: Take Action From Your Audit
Now that you know the truth about the energy efficiency of your home, dedicate August to creating an action plan for how to implement our experts' recommendations. If you need help, we're only a phone call away!
September: Seal the Deal for a More Energy-Efficient Home
By September, the kids have been immersed in their back-to-school routines for weeks. Show your children that you value education, too, by clicking here to study up on the importance of properly insulating and air sealing your home.
October: Put a Stop to Spooky HVAC Performance
Nothing's more frightening than complete HVAC system failure. Schedule a pre-season inspection for your heating system or a checkup for your cooling system to stop your unit from sending chills down your spine.
November & December: Form an Alliance With J.R. Bolton Services
Whether you host the holidays or not, comfort systems are used heavily during November and December. A problem with your water heater or HVAC unit creates added stress you simply don't need at this time. That's why it's important to have a team of experts you can trust on your side. From performing a gas furnace installation in Hall County to a heating system replacement in DeKalb County, we offer all of the services you need to trim away discomfort worries and wrap up peace of mind.
Ready to Get the Ball Rolling?
Don't delay getting started on your home improvement resolutions. Fill out our online form or call us at 770.268.2010 today!