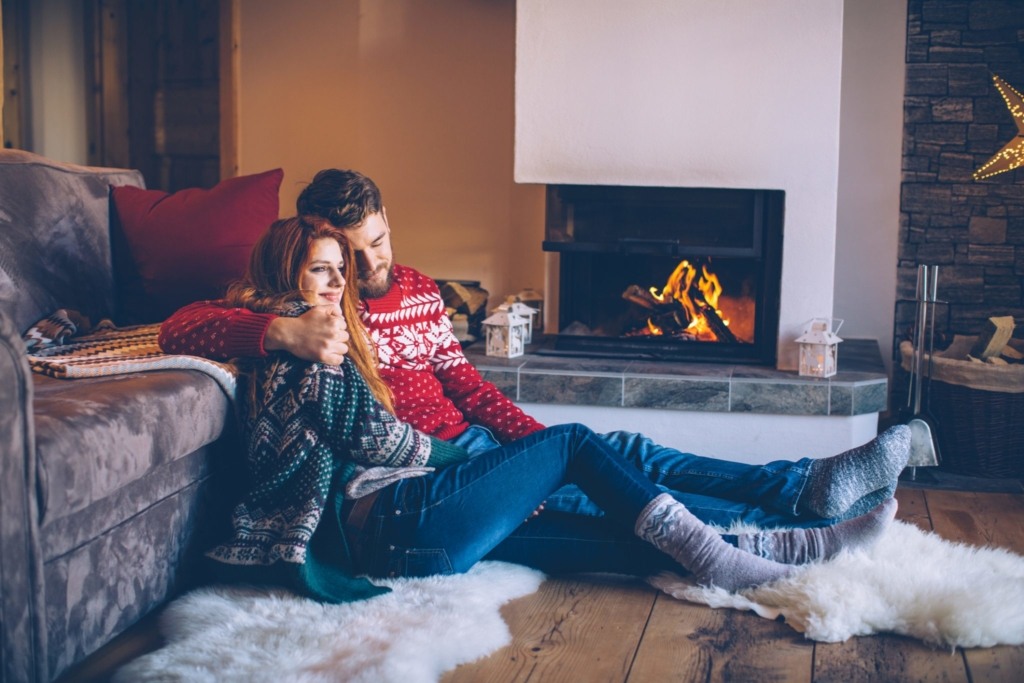 Prepare to Fall in Love With These Helpful Accessories
From hot cocoa and marshmallows to ice cream and sprinkles, some things in life are just better together. On Valentine's Day, we celebrate the things that fall into this category, including fireplaces and their accessories.
The right accessories make your fireplace more efficient, safer and easier to operate. The trick is finding the complementary accessories for your fireplace. Thankfully, Bolton is here to help. In addition to delivering the full menu of fireplace service in Buford, GA, we also offer all of the fireplace accessories you need.
Are any of these items the perfect match for you and your fireplace?
Fireplace & Heat-Resistant Gloves
Everyone knows when you play with fire, you could get burned. But you shouldn't have to worry about getting a burn when you're being a responsible fireplace owner and tending to your unit's needs. Fortunately, wearing a pair of fireplace gloves or heat-resistant gloves helps protect you from danger. Our heat-resistant, comfortable, flexible gloves give you confidence to toss a log in the fire, brush embers aside or grab a poker to stir up the coals.
Wood Holder
Some fireplaces are designed with an area to neatly stack logs, while some aren't. A wood holder is extremely helpful and handy for hearths that fall into the latter. This accessory is convenient, attractive and useful.
Fireplace Tool Set
From building and managing a roaring fire to cleaning out the fireplace afterward, a wrought iron fireplace tool set includes all of the gadgets needed to streamline your job as a fireplace owner. The tongs help place logs or adjust them when the flames die down; the poker can shift embers or reposition logs; and the shovel and broom work together to clear ashes after a fire has burned out.
Bellows
Put an end to wasting breath to keep fires lit. Bellows pump air into a fire, helping the flames grow hotter and higher. Plus, when it's perched near the fireplace, this beauty can enhance your hearth's aesthetics.
Grates
Fire is dependent on oxygen. Grates support this relationship by elevating the wood in your fireplace, permitting air to effortlessly circulate underneath the logs and keep your fire roaring. Unlike those you often see in local hardware and big box stores, at Bolton, we offer grates that are built to last.
Glass Doors, Screens & Fireplace Rugs
According to the National Fire Protection Association (NFPA), thousands of homeowners experience property damage every year. Don't become a statistic. A majority of fireplace mishaps can be prevented with a screen or glass doors.
Screens provide excellent ash protection and effective coverage from any sparks or embers, making them a good fit for a wood-burning fireplace.
Glass fireplace doors complement gas fireplaces, preventing sparks and cinders from flying out and landing on your clothing, furniture or other household items. They also keep logs from rolling out of your fireplace. Today's fireplace doors are stylish and can increase your fireplace's efficiency.
At the very least, you should consider a fireplace rug, which helps protect your home when sparks or embers do escape. At Bolton, all of our rugs are crafted with fire-resistant materials and come in a variety of sizes, colors and styles to match your home's décor.
We're Committed to Making Your Life Easier
From offering an elite roster of fireplace units and accessories to performing dependable installations and gas fireplace repairs in Buford, GA, and beyond, Bolton is the ideal companion for fireplace owners in the Greater Atlanta area.
To schedule fireplace service or to learn more about why you should put your trust in us, fill out our online form or call us at 770.268.2010 today!