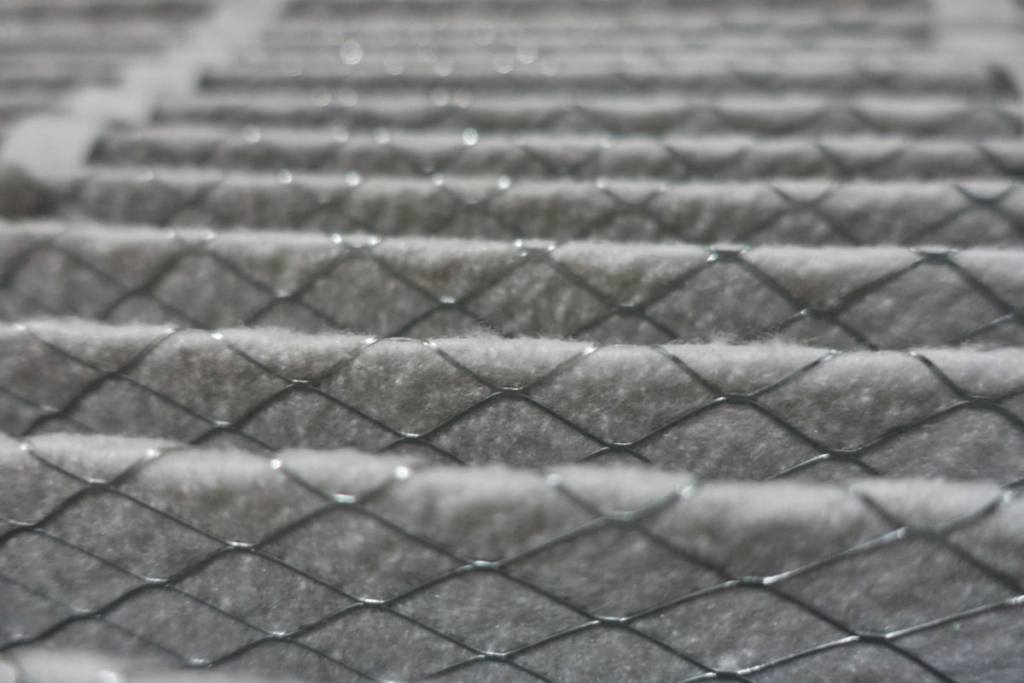 If you've been keeping up with your furnace maintenance needs, then you know the importance of a furnace. While picking the same filter type in the same aisle in the same section of your local hardware store is a great habit, you might miss out on a few additional benefits by not exploring the other types of air filters. While changing our air filters regularly does lead to improved indoor air quality, there are also different types of furnace filters that provide more than just a few basic benefits. Let's look at what other options homeowners have if they want to maximize the clean air in and around the home.
Fiberglass Filters
The most common option you'll find on the market is fiberglass filters. These options are cheap and disposable and do the minimum required job of an air filter. They catch up to 80% of particles 50 microns or more and catch 25% of particles in the range of 3 and 10 microns. Fiberglass filters do an effective job of keeping your furnace or air conditioning unit operating with ideal airflow. However, they aren't as good at preventing harmful contaminants from roaming around the home.
HEPA Filters
HEPA or high-efficiency particulate air filters are one of the highest quality filers you can find today. They filter out almost 100% of all particles at .3 microns (about 99.97%) and are great for families with health conditions like allergies, asthma, or respiratory illnesses. The glass woven fibers are great for your air quality, but they can reduce the airflow that goes through the unit, which can lead to increased utility costs.
Disposable and High-Efficiency Pleated Filters
Pleated filters are much more efficient than fiberglass filters, trapping particles as small as .3 microns without reducing airflow. They are extremely affordable options and can capture mites and spores with great effectiveness, but be sure to stay on top of how often you change them, as they can easily clog and prevent airflow to your system.
High-efficiency pleated filters consist of synthetic cotton attached to a strong metal grid and filter out even the tiniest particles. Along with HEPA filers, these options are great for individuals with autoimmune diseases and other respiratory problems. These filters are often used in environments like hospitals where having quality filters is of utmost importance, but they typically aren't available for every system. Check with a local HVAC company to be sure this option is obtainable for your unit.
Disposable and Permanent Electrostatic Filters
Disposable electrostatic filters do exactly what the name implies. They collect small particles via an electric charge that acts as a magnet to attract these particles. These disposable filters are made with self-charging electrostatic cotton and are wonderful options for homeowners who smoke or have pets running around.
Permanent electrostatic filters, also known as washable electrostatic filters, don't require you to buy a new filter when the old one goes bad. These are machine-washable filters that can be used for eight years or more. Be sure to wait for the filter to dry properly to prevent mold and mildew buildups that risk the health and comfort of individuals in your home.
Activated Carbon Filters
These filters are commonly used to remove gasses and volatile organic compounds (VOCs) released from household appliances and products. They can remove the smells of tobacco and smoke from the area, but don't expect them to prevent bacteria and viruses from traveling around the home. These filters have a specific use, but in the right environment can create quality air when you need it most.
How to Choose the Right Filter for Your Home
Numerous factors must be considered when choosing the right filter for your home. If you want a geothermal heat pump installed or have an older unit, it might be better to filter your furnace with something higher quality. If you're operating on a budget, a fiberglass filter is a great option that won't run you a high price. Here are some factors to consider when choosing which furnace filter you need:
Outdoor air quality around your home
The typical indoor air quality in your home
The health of your family
Your budget
Bolton Can Help Keep Your Furnaces Running for Years to Come
With our professional heating services in Atlanta and beyond, Bolton Plumbing, HVAC & Fireplaces has all the tools and tips to keep your furnace performing at its best. Whether you want a filter that gets the job done or one for more specific uses, our contractors can give homeowners all the information they need to make the right choice. Discover the countless ways we've helped support residents in Georgia by contacting us today for any HVAC services or needs.