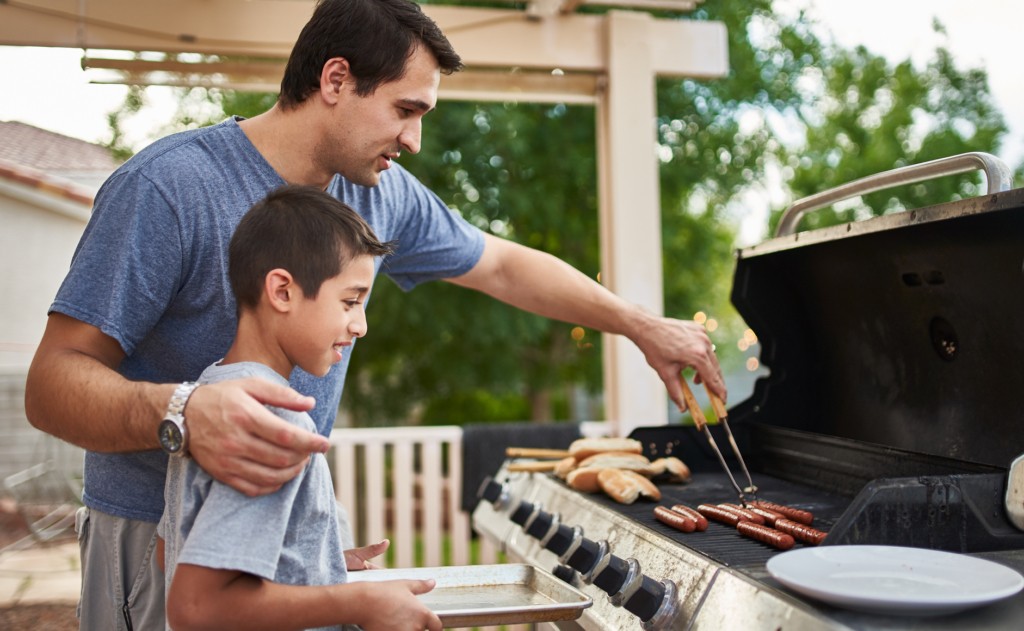 Take Your Grilling Game Up a Notch With These Tips!
We are so thankful that you put your trust in us when it comes to buying a gas grill in Buford, GA. To show our gratitude, we invite you to come join us for food, fun and great discounts at this year's Customer Appreciation Day from 9 a.m. to 3 p.m. Saturday, Aug. 24.
Here's a taste for what you can expect:
BBQ lunch
15% off all grills!
$100 off gas log installation
Buy Two Get One Free 20-lb. bags of pellets (Limit: Buy 10 Get Five Free)
20% off all tools and screens
Big Green Egg cooking demo
Bouncy house for kids
Plus, we'll be hosting a blood drive at this year's event. To thank you for your participation, we'll provide each donor with a free plate of delicious BBQ. If you're interested in donating blood, please contact Karis Lupo to reserve a time slot. Call her at 678-541-6776 or email karis@jrbolton.com before Aug. 24.
In the meantime, check out these five quick tips that will have a major impact on your grilling game.
Leave the Meat Alone!
Do you have a difficult time getting meat to cook evenly? If so, are you keeping your steak or chop in the same spot? Or, are you continuously flipping it?
Flipping a cut too often prevents it from cooking evenly and puts you at risk of shaking off the seasoning. However, keeping meat over the same spot allows for uniform cooking. It also saves you time, energy and preserves your food's flavor.
'Acid' What You Did There!
Grilling is about cooking hot and fast, not low and slow. Here's a trick to help meat cook faster: Add acid from vinegar or citrus juice to the marinade. Using the ratio of ¼ cup acid to ¾ cup oil will help break down the meat's muscle and significantly speed up your cooking time. 
Gear up for Better Grilling
Even the most skilled outdoor chef relies on grilling accessories for help. The trick isn't just making sure you're equipped with the right tools. It's also making sure you're using each tool correctly. Following these two rules will elevate your grilling game effortlessly.
Because grill masters are only as good as their tools, here are a few weapons to add to your arsenal:
Meat thermometer: Don't "eye" your meat to check if it's done. This can put you at risk of consuming food that's unsafe. Instead, use a meat thermometer to ensure meat is cooked thoroughly.
Tongs: Stop using a fork to flip meat. Every time you stab meat, it loses delicious flavor. Use tongs instead.
Grill cover: Certify your outdoor cooker sticks with you for years to come with a grill cover. Through rain, sleet and more, a grill cover will protect your cooker from Mother Nature's wrath.
Practice Patience Post Grilling
Patience is a virtue. It's also a super effective tool for juicier food. As tempting as it may be to dig into fresh-off-the-grill meat, restrain yourself. Let meat sit for 10 minutes. As torturous as it may seem, waiting for 10 minutes allows the juices to reabsorb into the meat, leading to more juice in every bite (rather than on the cutting board).
Clean Your Grill
If you want your grill to remain a lean, mean cooking machine, then you need to keep it clean. Not only will doing so lead to tastier food, it will also spark a longer lifespan.
Keep in mind: Heat makes it easier for you to remove grease, food and anything else that may be stuck to your cooker's grates. So, clean your grill once it's heated up and while it's cooling down.
Get a Taste for Our Elite Cooker Brands
With a roster of the best-of-the-best outdoor cookers, Peachtree Comfort Gallery is the preferred store to buy gas grills in Gwinnett County, GA, and the surrounding areas.
Plus, we make it easier for you to take your dream grill or smoker home with our brand new financing option. Rather than paying for a new grill or smoker upfront in one large sum, with our "3 Months Same as Cash" financing, you can purchase a new outdoor cooker and spread out the cost over three months. As long as the purchase is paid in full within 90 days, your payments are interest-free!
To learn more about how we can help you improve your grilling game, come visit our showroom, fill out our online form or call us at 770.268.2010 today!