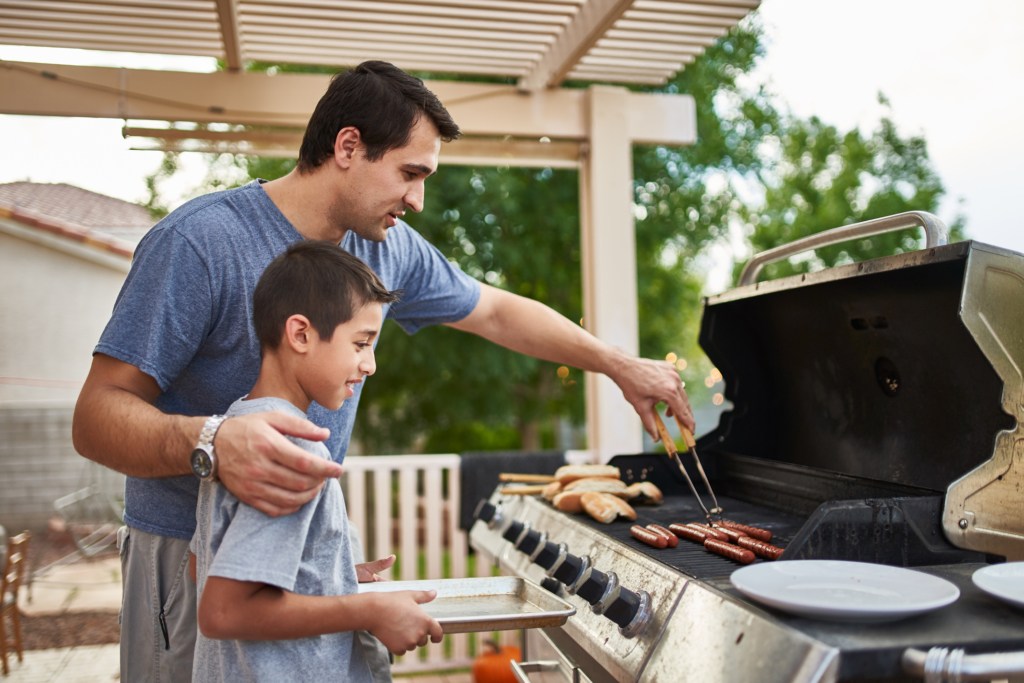 Use This Time to Up Your Grilling Game!
During the COVID-19 outbreak, it's vital that we follow the Centers for Disease Control and Prevention recommendations, especially by staying home—and, if we have to go out, practicing social distancing. These efforts will protect us all by helping to slow the spread of this virus.
Our team at Bolton—the team you can count on for all of your grilling needs, fireplace services and fireplace installations in Buford, GA, and beyond—is trying to stay focused on the positive—and we hope you can, too! So, since you have to stay in, why not grill out?
Here are ways to take your grilling game up a notch:
Get to really know your grill. Are you taking advantage of all your grill has to offer? There's only one way to find out! Dig out your owner's manual and take time to read through it!
Refresh your grilling basics. You've probably mastered Grilling 101, but that doesn't mean you can't perfect your skills.
Make easy-to-reference cheat sheets. Look up the safe temperatures for foods and recommended cooking times. Then, create a chart you can refer to mid-grilling.
Borrow a page from the experts. From cooking hacks to grilling tricks, research well-known grill masters' advice to discover new ways to cook outdoors.
Check out new recipes. Expand your grilling capabilities by searching the Internet for new recipes and tasty tips!
Need a Grill or Smoker? We Can Still Help!
When it comes to outdoor cooking, every griller has a secret or two up his or her sleeve to make the end product the best. But there's one ingredient no griller can do with out—and that's an outdoor cooker! From a grill to a smoker, Bolton offers top-of-the-line cooking units.
When it comes to smokers and gas, charcoal and pellet grills, we only carry brands we trust. As a result, you can count on your grill or smoker to cook up professional-grade food every time. Inside our showroom, you'll find elite outdoor cookers from the best brands in the cooking industry, including Traeger, FireMagic, Broilmaster, Big Green Egg and more!
We are doing our part to keep our community safe and healthy during this pandemic. That's why our showroom is currently closed. However, store visits are available by appointment and we're practicing safe social distancing.
Reach Out If You Need Us
To help keep everyone safe, our team is following recommended hygiene and cleaning protocols, wearing gloves and refraining from shaking hands.
To check out our elite outdoor cookers or to schedule a gas fireplace repair in Buford, GA, and beyond, fill out our online form or call us at 770.268.2010 today!
Big Change Coming Soon!
Our company has some exciting news on the horizon. Since spring 2005, our company has remained under the umbrella of our parent company J.R. Bolton Services—the HVAC company homeowners across Northeast Georgia have put their trust in for over 30 years. But, after 15 years, we've decided to bring Peachtree Comfort Gallery and J.R. Bolton together as one company. Now, when it comes to addressing any and all of your HVAC, fireplace and grill needs, it only takes one call to Bolton Heating, Air & Fireplaces! Keep an eye out for this new brand to hit the streets soon!