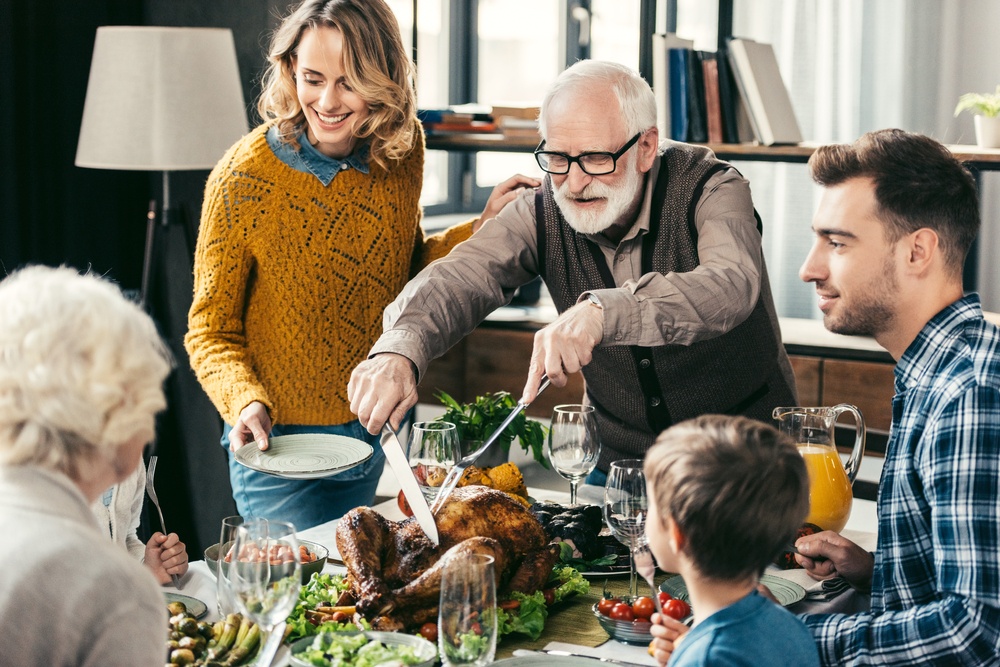 With Halloween behind us and holidays like Thanksgiving, Christmas, and New Year's Eve on the horizon, you'll be hosting parties for friends and extended family in no time. As you start planning menus, coordinating times, and who's coming over when, some aspects of your home may get pushed to the back of the priority list. However, you shouldn't let your home's indoor air quality and HVAC maintenance be one of them.
Why Indoor Air Quality is Important This Holiday Season
The holidays represent a time where friends and family come together to celebrate love, feelings of togetherness, and thankfulness for what they have. Before the season begins in earnest, you want to get your HVAC system looked at before your guests start arriving. If your home's heating system isn't operating correctly or has dirty air filters, dangerous contaminants could fill your home. A fully working HVAC system helps mitigate any potential air pollutants, allergens, and the like that negatively affect your IAQ.
Identifying Problems in the System
HVAC units have multiple components that work together to deliver high-quality air and heat throughout your home. Whether you have a traditional system or a more modern heat pump, ensuring that your system undergoes regular maintenance can help keep your home's indoor air quality at optimal levels.
If you don't have an air quality checking device on hand, there are still ways to identify dips in your IAQ. Some common symptoms of poor indoor air quality in your home include:
Coughing or difficulty breathing
Increased sneezing or allergic reactions
Dry and irritated skin
Headaches and nausea
Trouble sleeping
Increased dust buildup
Random hot and cold spots
Unpleasant odors
If you have noticed any of these symptoms — and can't connect the coughing, sneezing, and nausea to a specific illness — getting your HVAC system inspected can help readily identify the potential problems before your guests arrive for the holiday festivities. Choosing between the right company can make the difference between having a comfortable holiday season and having your guests feel unsettled during their visit.
How to Protect Your Indoor Environment
Taking the proper steps ahead of time can help keep your indoor environment clean and safe from indoor air pollutants during the holidays. The right maintenance plan can help you identify indoor air quality problems before they worsen and affect you, your family, and your guests. An experienced HVAC technician can diagnose your unit and determine where the system most negatively impacts your home's IAQ.
If the problem is tied to issues with dirty air filters or something within the system is broken, having an experienced technician make the necessary repairs can help give you the indoor air quality boost you need. Additionally, appropriately weatherizing your home can help improve your home's overall IAQ.
How Humidification Can Help
There are multiple factors that go into the quality of your indoor environment. Humidity control helps regulate indoor air quality to help you feel better by controlling the excess of heated air flowing through your home, along with other external factors that can affect your health and the air you breathe in every day. If you've ever gotten a nosebleed in the wintertime, it's most likely because of the dry air, and humidification can help combat these instances. With the help of housing humidification services, homeowners can be more proactive about fighting back against rising dry air in their homes, improving their IAQ in the process.
Taking these steps will help minimize the number of entry points pollutants have to enter your home and ultimately help improve your IAQ.
Know Who To Trust With Your Indoor Air Quality
With your home's IAQ having such a direct impact on the quality of life for everyone in your home, ensure that you use a trustworthy and reliable HVAC company for maintenance. In the Dekalb County area, gas furnace repairs and maintenance can help improve your overall indoor air quality scores, and Bolton Heating, Air & Fireplaces can help make these improvements efficiently. Contact our team to schedule your maintenance call and get $100 off your new indoor air quality device from now until December 31st!