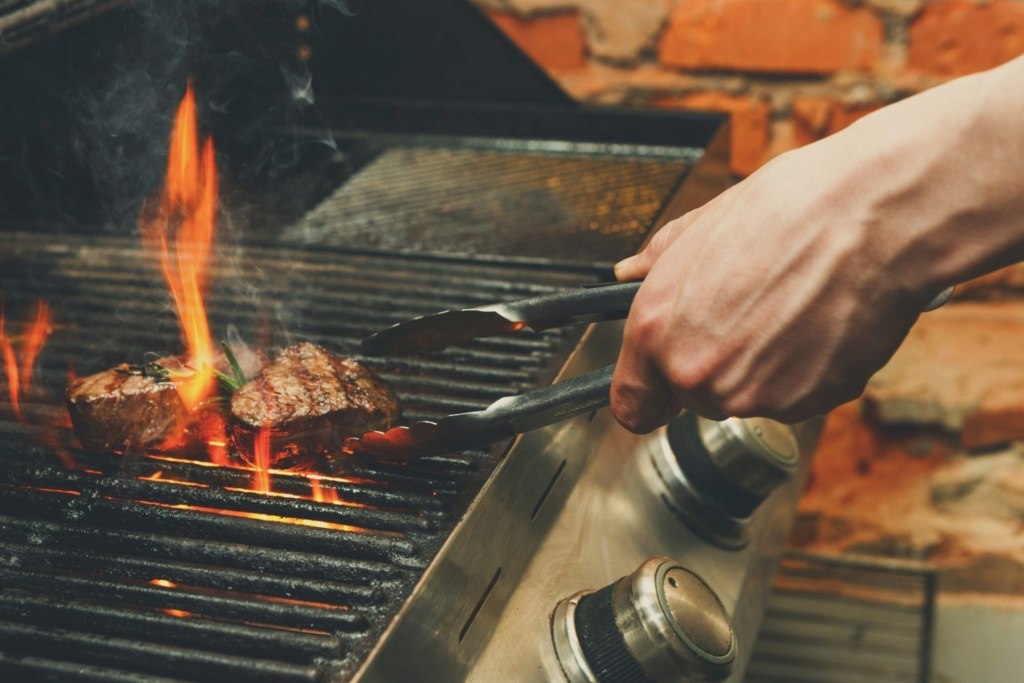 Learn Grilling Tips & Tricks Worth Savoring
At Peachtree Comfort Gallery, our team is fired up right now. You know why? Because May is National BBQ month!
As the go-to store for buying barbeque grills in Gwinnett County, GA, and performing flawless gas grill installations in Suwanee, GA, how could we not lose our cool over 31 days that are dedicated to doing what we love most—lifting the lid to outdoor cooking?
So, whether you're a seasoned griller or just picking up the spatula for the first time, we invite you to join in on the celebration by sinking your teeth into these grilling tips and tricks.
Patience Is Key
To kick off our BBQ guide, we'll start with these three words: low and slow. You see, when it comes to barbecuing, cooking on a low temperature for a longer period of time is the tastiest technique for barbecuing.
With this approach, you must stop lifting the lid and accept your food isn't going anywhere. In fact, there's really no reason to open up the cooker for the first couple of hours. Then, after that, it's important to avoid checking the temperature more than every half an hour at most. Anything more than that will cool your BBQ off and, when it comes to barbecuing, staying heated is a good thing!
Remember this: If you're looking, it isn't cooking.
Looking for a Closer Scrub After You Grub?
Maybe you don't have a grill brush on hand. Or, maybe your grates just need an extra scrub-down. Regardless, using aluminum foil to clean your grill makes a remarkable difference.
Here's what you need to do. After you're done cooking, turn your grill off and let it cool down. During this waiting period, crumple a sheet of heavy-duty aluminum foil into a ball that's the size of a navel orange. Then, when your grill is cool enough, pick up the ball of foil with tongs—or your hands—and rub it across your cooker's grates to scrub off any caked-on residue. For an even squeakier clean, wipe the racks down with a wet sponge afterwards. This is the closest you'll get your grill to like new again. 
Thumbs Up for the Perfect Patty
Tired of burgers shrinking on the grill or cooking unevenly? If so, then it's time to follow the rule of thumb—literally—for making the perfect patty every time. 
First, prepare your hamburger meat by flattening it into patties. Then, before you throw it on the grill, use your thumb or the end of a wooden spoon to poke a shallow hole in the top center of each patty. This simple trick will help your burgers cook faster and ensure they cook through evenly—and, in case you were worried, the hole disappears as you grill! 
Taste the Difference of Time
If you're like us, nothing gets your mouth watering quite like fresh-off-the-grill meat. However, biting into this meat right away is one of the biggest grilling mistakes you can make. That's because allowing meat to sit for a few minutes seals in the juices and keeps it from drying out. Even more, don't cut the meat until you are ready to serve it.
Is Your Next Grill Cooking in Our Showroom?
As a Georgia resident, the backyard barbecue is an essential part of your upbringing. And though you may take great care in selecting and preparing the foods you serve, the success of your meal often comes down to the quality of your grill. So, whether you're buying a new barbeque grill in Gwinnett County or beyond, or you're just browsing, you can get a taste for the cooker you deserve by visiting our showroom today! While here, our team is more than happy to answer any questions you may have. Or, if you would like to speak to one of our professionals right now, fill out our online form or call us at 770.268.2010!