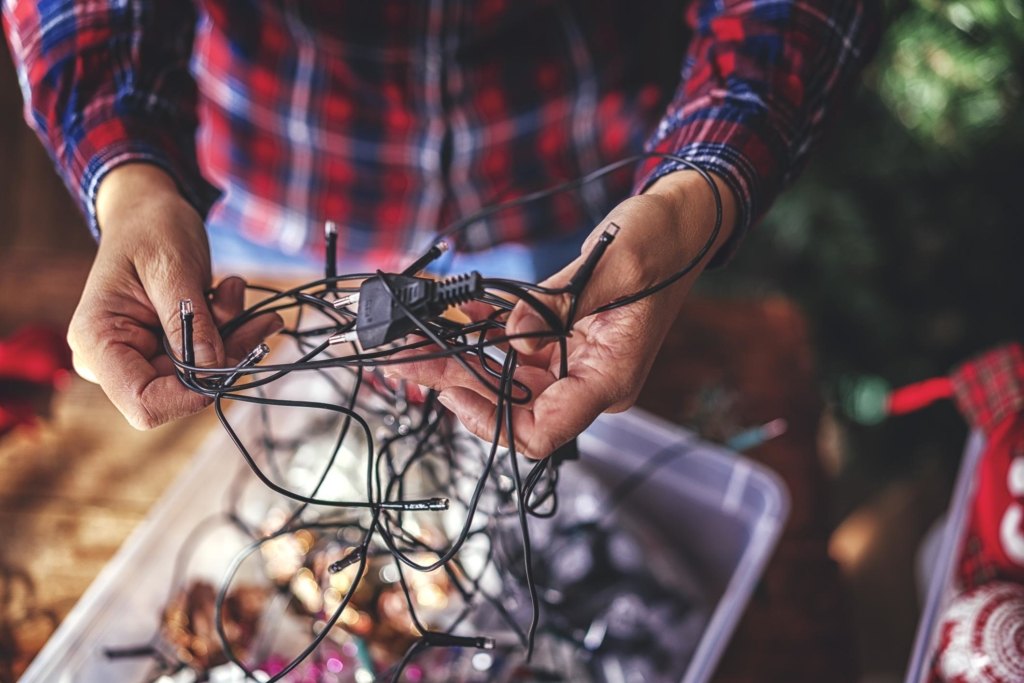 Avoid These Holiday Decorating Mistakes
If you're anything like our team at J.R. Bolton Services, nothing gets you more in the holiday spirit than decorating. But, if you're not mindful of how you decorate your home, merry will turn into scary.
From hiring only the most knowledgeable HVAC technicians to performing flawless heating, cooling and heat pump services to Gwinnett County homes and businesses, it's evident safety is at the forefront of our company—and it should be at the top of your priority list, too.
Don't make these common holiday decorating mistakes:
Ho, Ho, Hold Off on Decorating Your Thermostat
If you're thinking about decorating your thermostat, think again. To accurately gauge your home's indoor temperature, your thermostat must be exposed. Choosing to cover it with a DIY project or embellish its appearance with sparkly holiday lights hinders its ability to operate properly and can cause false readings. When that happens, your thermostat will signal your HVAC unit to run or shut down unnecessarily. Instead of unwrapping total comfort, you'll be stuck with a consistently uncomfortable indoor environment and higher energy bills.
Avoid a Furnace Fiasco
From making room for all of your decorations to guests visiting for the holidays, rearranging furniture is common at this time of year. Be smart about where you place furniture, gifts and other objects. The last thing you want to do is block your air vents.
Blocking air vents interferes with your HVAC unit's ability to maintain a comfortable temperature throughout your home. It forces your system's blower to work harder, which leads to costly repairs and can take years off of your system's lifespan.
If you have a live tree, it's crucial that you don't put it by air vents. Doing so causes your tree to dry out faster, creating a potential fire hazard.
Trim Away Potential Hazards
Nowadays, lights aren't the only decorations that require electricity. To keep the holiday season safe, limit the amount of wires you plug into a single power strip. A tangled mess of wires is unsightly and you run the risk of starting a fire if your power strip overheats.
Before you begin decorating, decide where everything will go. Rather than loading up one power strip, use multiple outlets. If you feel a wire getting warm, unplug it immediately.
To make sure your holiday cheer doesn't turn into fear, it's important to schedule a checkup for your furnace with J.R.Bolton. During an inspection, our certified technician will examine your furnace inside and out to determine whether it's in good condition or not. If we find any faulty parts or potential problems, we'll recommend solutions for safest operation.
Choosing to schedule furnace maintenance in Fulton County is a gift that keeps giving. It:
Stops small problems from escalating into major issues
Enhances system efficiency for more reliable, energy- and cost-efficient operation
Adds years to your furnace's lifespan
Promotes healthier indoor air quality
… And more!
To schedule an inspection for your furnace, request a free estimate for installing a new system or to learn more holiday safety tips, fill out our online form or call us at 770.268.2010 today!