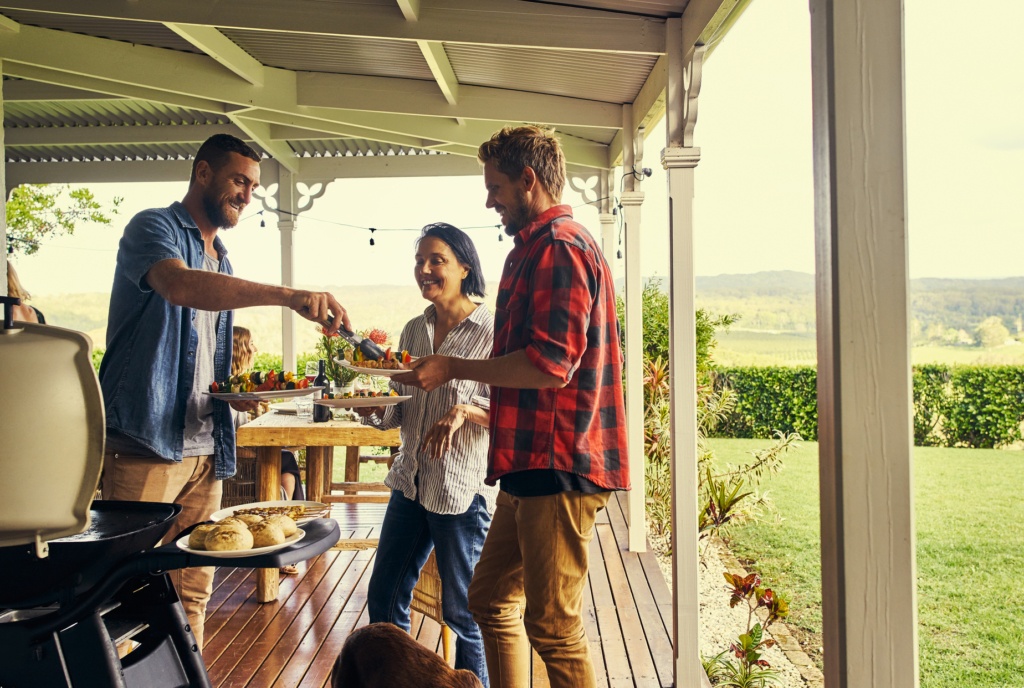 'Steak' Out Our New Wood-Pellet Grills
As the go-to store for buying barbeque in Gwinnett County, GA, it's no surprise that our team at Peachtree Comfort Gallery is stoked it's National Barbecue Month.
In honor of this tasty month, we invite you to join us in giving a warm welcome to the newest additions to our menu of outdoor cookers: the new wood-pellet grill series from Traeger.
After cooking up wood-fired flavor for over 30 years, Traeger is back in the kitchen, revolutionizing the grilling game all over again with its new lineup:
Pro Series. The Pro Series is a tastier version of the best-selling wood-pellet grill's classic design. Infused with an increased barrel size for more grilling room and better airflow, a more comfortable working height and more, this grill makes it easy to fire up incredible tasting wood-fired food.
Ironwood Series. Looking to elevate your craft? Lift the lid to the all-new Ironwood Series. With next-generation grill technology and a superior structural design that's forged from commercial grade stainless steel, this grill will satisfy your craving to cook like a seasoned chef.
Timberline Series. The Timberline Series pushes the limits of possibility with its double-wall insulation for unrivaled precision, a pellet sensor for refill alerts and more. Ignite this mighty cooker to take your grilling game to the next level.
This new line-up features industry-changing grilling technology for enhanced wood-fired flavor. Here's how Traeger WiFire technology and D2 Direct Drivetrain unlock your food's true potential.
Wood-Fired Flavor on Your Terms With WiFire
You can now stay completely in control of your grill without grilling controlling your entire day thanks to Traeger WiFire. By injecting cloud-based technology into the new wood-pellet grills, WiFire allows you to change your grill's heat level, monitor your food's temperature and add smoke from anywhere, at any time, right from your smartphone. All you have to do is download the Traeger mobile app and connect it to your WiFire compatible grill—and voila! A world of flavor is at your fingertips.
Take a Drive Toward More Power & More Flavor With D2 Direct Drivetrain
Ready to reach hotter temperatures faster? Nothing is hotter than D2 Direct Drivetrain—the most powerful motor and fan ever.
This new series is built to last with its Direct Drive fan and variable speed auger powered by an industry-first, brushless motor. It brings to the table tons of torque, broader temperature ranges and a fan that generates twice the amount of airflow, stoking and circulating of heat and smoke. The result is precise cooking temperatures for consistently unbeatable wood-fired flavor.
Hungry for a New Wood-Pellet Grill?
Ready to lift the lid to the next generation of wood-fired flavor in person? Come visit our showroom today!
To learn more about the new lineup of Traeger wood-pellet grills or to schedule a gas grill installation in Suwanee, GA, fill out our online form or call us at 770.268.2010. Our experts are here to help you conquer your craving for the mouth-watering food you deserve.