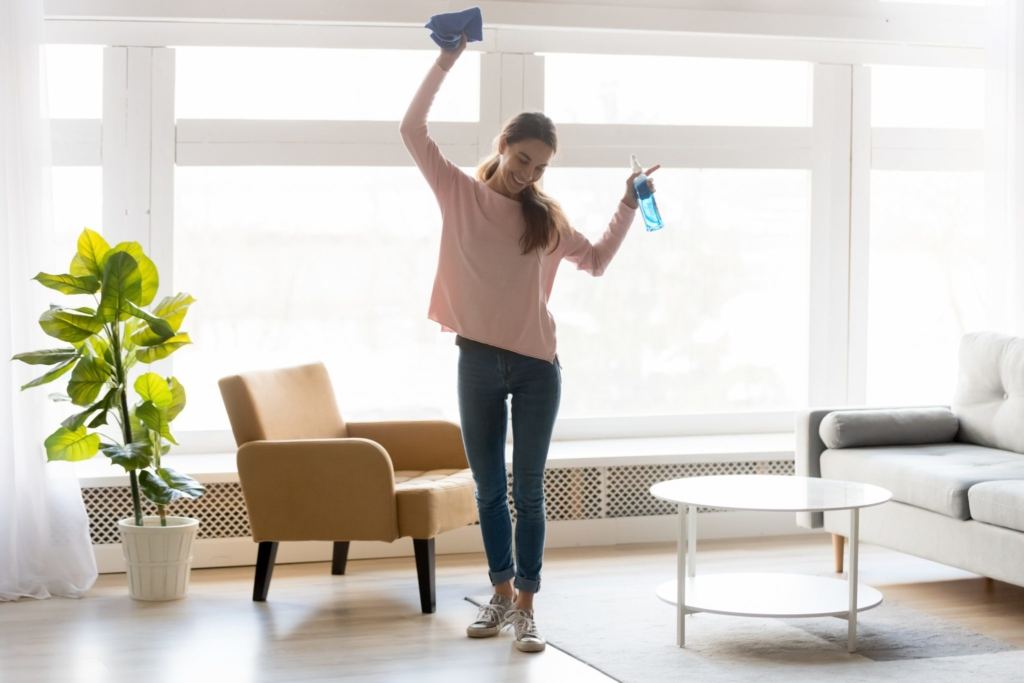 Here's 3 Must-Dos to Prepare Your Fireplace for Spring
March 19 marks the beginning of spring! As you look forward to the warmer days ahead, you may wonder, "What do I do with my fireplace in the spring?" Well, turning it off and neglecting it isn't the answer.
Thankfully, Bolton is here to answer this question! With a full line-up of fireplace services and an elite roster of fireplaces for sale in Suwanee, GA, we have the expertise to help you prepare your fireplace for the spring season.
Here's what you need to do.
Give Your Fireplace a Good Spring Cleaning
Before you can spring ahead to the warmer weather and leave your reliance on your fireplace behind, you need to clean it.
Cleaning a wood-burning fireplace can be a dirty job. We recommend you wear old clothes, lay newspapers in front of the fireplace, cover nearby furniture and use goggles or a facemask to avoid getting dust or ash particles in your eyes or lungs.
Now, you can proceed with these steps:
Remove the grate and any remaining logs. Create a natural cleaner by mixing equal parts water with vinegar. Use this solution to scrub your grate.
Clean out the ashes. Store them in a metal container or recycle them in your garden. Ashes help maintain a fire so consider putting aside a small amount for next season.
Vacuum any remaining debris in the firebox.
Use a wire brush to scrape away creosote from the inside walls. Need some extra assistance? Mix baking soda with water to create a natural paste, apply it to the creosote, scrub and then rinse with water.
Use a wet cloth to wipe down any remaining soot or dirt.
Use water or a streak-free window cleaner to clean the fireplace door's glass.
Clean the masonry surround and mantle.
Return the clean grate to the firebox.
Many of our customers ask us, "Does my gas fireplace need to be cleaned?" The answer is yes! While gas fireplaces burn relatively clean, they still need some TLC to remove dust, soot, dirt and creosote.
For your safety and to protect your equipment, it's best to call in trained experts to clean your gas fireplace or gas logs. The Bolton team provides this service. Not only does a professional cleaning keep your fireplace running efficiently, but it also includes a safety inspection. We will check your burner, pilot light, spark ignition, valve, safety switches, thermostat, electrical system and more. Check out our service plans here.
Address Any Issues You Noticed This Winter
Now that the sun is taking over your fireplace's job of keeping you warm, it's the perfect time to address any issues, such as problems with:
Your pilot light
Your fireplace thermocouple or thermopile
Inefficiency due to a faulty main control valve
Safety that stems from a gas leak or other dangerous situation
If you notice any of these or any fireplace problems, reach out to our team today. Our gas fireplace repair company in Gwinnett County, GA, will repair your unit quickly with a lasting solution!
Plus, feel free to check out our full menu of fireplace accessories here.
Spring Into Action Today!
From addressing a fireplace issue with a repair to buying a new set of gas logs with a blower in Suwanee, GA, you can count on our team at Bolton to help you with all of your fireplace needs. Fill out our online form or call us at 770.268.2010 today!