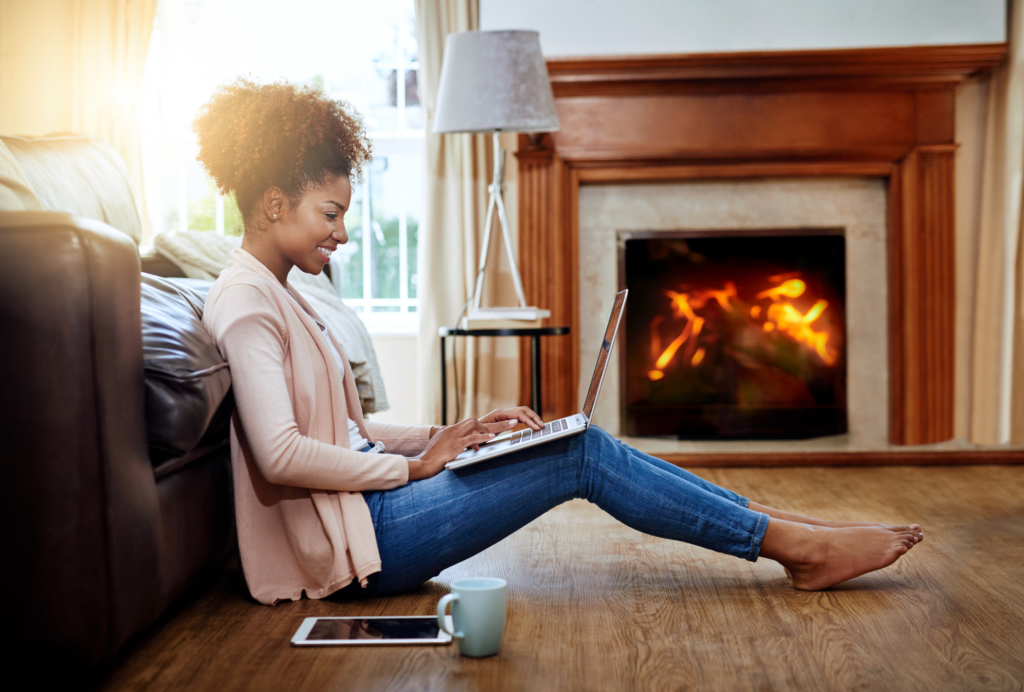 Follow Our Fire Distinguisher Guide to the Right Unit!
When you're looking to buy a fireplace, three words come to mind.
No. 1: Excitement. Excited? How could you not be? Think of all of the cozy nights by the fire that lie ahead!
No. 2: Confusion. Fireplaces are not what they used to be. Back in the day, a fireplace was a fireplace. Period. Today, things are very different. From the type of unit to its fuel source, there is a magnitude of fireplace options available. While it's nice to have options, we know too many options can make it confusing. How do you know which unit to choose? Better yet, where do you even start?
No. 3: Serenity. When you let Bolton's fireplace experts be your guide, the last and most important word that comes to mind is serenity (peace of mind). Our team of fireplace experts is committed to making your fireplace search stress-free. In fact, that's why our fireplace installation company put together a cheat sheet that's designed to help you get started on your quest!
Fuel 101
In days gone by, if you wanted a fire in your home, it required hauling and chopping wood. But, in modern times, you have other fuel options. Even so, there are a lot of factors to consider when choosing your fuel type. Ultimately, it comes down to preference. So, here are some quick facts to help you decide.
Natural gas:
Burns clean
Produces fewer polluting emissions
Requires little to no maintenance
Operates in an energy-efficient manner
The cost of installation may be higher than other units
Wood:
Is a renewable, carbon-neutral fuel source
Adds an intimate, cozy vibe to a room
Requires annual cleaning for safety purposes
Electric:
The most flexible option, only requiring an outlet and space
Allows you to enjoy the benefits of a fireplace without the hassles
Ideal for apartments, town homes, offices or spaces that can't be vented
Not the most cost-effective method for heating a home
Inoperable if the power goes out
Identify the Ideal 'You'-nit for You!
Traditional wood-burning fireplaces no longer dominate the fireplace world. The industry offers several options, which include:
Gas fireplace: With this unit, all it takes is a flip of a switch for you to enjoy the warmth and ambiance of a fire—without the mess of a wood-burning fireplace. In addition to convenience, gas fireplaces combine energy efficiency and superior heating to bring a cleaner, more affordable fireplace solution to your home.
Fireplace insert: This unit allows you to upgrade your traditional fireplace's energy efficiency and appearance without major construction work. Wood and gas inserts are designed to slide directly into your current fireplace's firebox with ease—putting a stop to air drafts, increasing your heat and efficiency output, improving your home's indoor air quality and more!
Stove: A stove has withstood the test of time as a dependable heating source for homeowners. Now, with the help of industry advancements, stoves have been reborn to feature modern designs and more dependable, energy-efficient warmth.
Call on Our Fireplace Pros for Help!
Don't let the excitement of buying a new fireplace be overshadowed by confusion or frustration. Reach out to Bolton online or call us at 770.268.2010 for total peace of mind! We have the best selection of fireplace inserts, stoves and gas fireplaces for sale in Suwanee, GA, and beyond