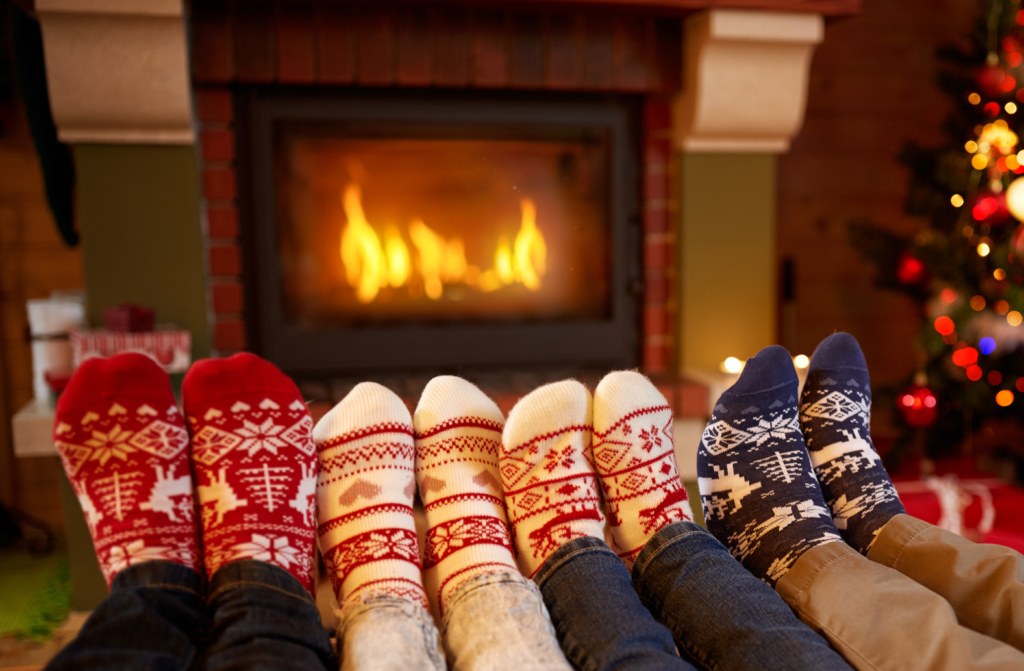 Give the Gift Everyone's Guaranteed to Love!
Trying to find a gift for everyone on your list is … stressful, to say the least. It's also time consuming and can get pricey. If only there was a simpler solution … Believe it or not, there is!
All you have to do is turn to Bolton—the team you can trust for all of your fireplace repairs, installations and fireplace supplies in Suwanee, GA, and surrounding areas. We're offering you the opportunity to give one gift that will cover everyone on your list—a fireplace insert!
Unwrap the Ins & Outs of Fireplace Inserts
An insert is an alternative fireplace option that's installed directly inside your existing firebox where it transforms your traditional fireplace into a super-efficient heating solution. Best of all, it does this without sacrificing all the aspects you love about your wood-burning fireplace, including its ambience, the allure of a real fire and more!
If you choose to upgrade to a gas or wood stove insert, you'll get more of what you love and less of what you don't. This means you'll enjoy more dependable heat, more efficient operation and more affordable energy bills without the mess, hassle and inconvenience that come hand-in-hand with traditional fireplaces!
Interested in making the switch? Great! Now you just need to figure out which type of insert is right for you—a wood insert or a gas insert!
Wood Inserts
Do you love burning real wood in your fireplace? If so, then a wood insert is the option for you.
From its fuel source to its flame, a wood insert includes many of the greatest features of a traditional fireplace. It's just that wood inserts are better designed for today's technology-driven world. As a result, efficiency takes center stage. Not only does this unit prevent heat loss through the chimney, but it also gets maximum use from the wood it burns. Unlike wood-burning fireplaces which require new logs after one or two hours, a wood insert continues operating for hours longer before more fuel is needed. In fact, depending on its size, a wood-burning insert can burn for five to 10 hours before requiring new wood. At Bolton, we offer inserts that provide a tremendous amount of heat with amazing burn times and emissions that meet the strictest EPA standards.
Gas Inserts
Ready to say goodbye to wood for good? Consider installing a gas insert into your wood-burning fireplace! With this unit, you can enjoy the look and feel of a traditional fireplace but without the mess and hassle of burning wood! Plus, you'll enjoy efficiency that's second to none with 70 to 99 percent of the heat a gas insert produces actually heating your home! That's a major improvement over a wood-burning fireplace's 10 percent heating efficiency—and also an improvement over your current heating system if your unit is aged or inefficient.
'Tis the Season to Upgrade to an Insert!
Give the holiday gift that keeps giving comfort and peace of mind for years to come. To schedule a fireplace insert installation, fill out our online form or call us at 770.268.2010 today!
At Bolton, we offer an extensive menu of inserts, stoves and gas fireplaces for sale in Suwanee, GA, and beyond. Visit our showroom to check out all of the heating options available to you!