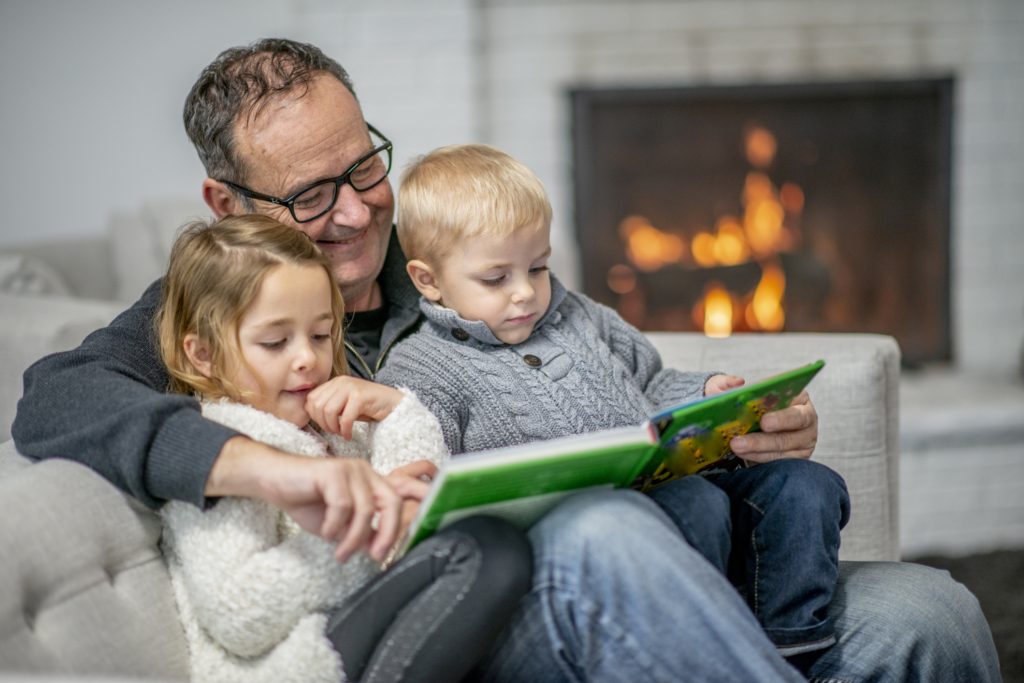 Gas Log Sets Make Doing So Easy & Affordable!
You love the look and feel of your wood-burning fireplace, but you're over the hassle and mess. If you want to make the switch to gas, forget about those other fireplace installation companies. Trust Bolton! We'll help you make the transition to a great heating source: gas logs! The switch to gas is easy, affordable and allows you to continue enjoying the cozy feeling of a wood-burning fireplace!
Forget the Mess
With gas, a stack of decorative logs sits inside of your fireplace and generates the atmosphere of a real fire. As a result, you can make the switch from wood to gas without sacrificing anything—except the mess. However, like a wood-burning fireplace, most of the heat that gas logs produce will go up the chimney. So, if you're looking for an increase in heat, you're better off upgrading to a gas insert or a built-in gas fireplace.
Before switching to gas logs, figure out which log set is right for you! Don't just consider your home's décor. Consider vented vs. vent-free gas logs.
Vented Gas Logs
Vented logs are odor free and produce large, bright flames that perfectly imitate a wood-burning fire. However, like wood fires, they also generate carbon monoxide, which is why an open chimney or flue damper is required for your safety. While there's a lot to love about vented gas logs, here are some reasons they may not be right for you:
Prone to heat loss
Use a lot of gas to operate
Offer poor energy efficiency
Vent-Free Gas Logs
When it comes to indoor fireplaces, our team recommends vented products. However, we offer vent-free gas logs as an option! These logs may be the choice for you if efficiency is a priority!
Ventless gas logs burn cleanly, allowing them to operate without an open chimney or flue damper. Because of this, vent-free gas log sets offer superior efficiency, keeping 99.9 percent of the heat that's generated inside your home! Plus, they produce an even heat and require less gas than vented logs.
The drawback? Their flames aren't as realistic. Plus, they're not recommended for:
Anyone with asthma or other breathing conditions
Families that include the elderly or children under 12
Bedroom, bathroom or small room use
Use as the sole heat source in any room
For safety reasons, ventless gas logs are equipped with an oxygen depletion system to monitor a room's oxygen levels and shut off the logs when levels are too low. Outdoor living spaces, such as screened-in porches, are best for these logs. If you use these logs indoors, make sure you have a functioning carbon monoxide detector.
Hit the Gas With Bolton!
Gas logs are a great choice if you want to make the switch from wood to gas! From adding a gas log set to your home to performing a gas fireplace repair, our team is here to help you with all of your gas fireplace needs. Fill out our online form or call us at 770.268.2010 today!