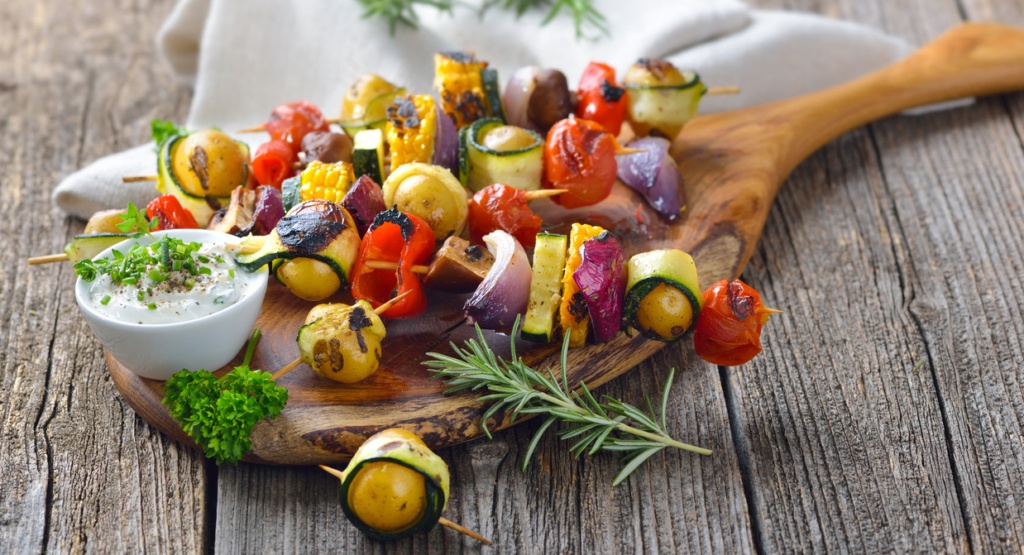 Grilling Tips That Are Sure to Make Veggies Grow on You
As it turns out, your parents were right. You really do need to eat your vegetables.
Vegetables provide you with nutrients that are vital to your health. Consuming a veggie-packed diet:
Provides you with nutrients that are vital to your health
Reduces the risk for some chronic diseases
Reduces your risk for heart disease, including heart attack & stroke
Protects against certain types of cancers
Lowers blood pressure
Protects you from developing kidney stones
Decreases bone loss
… And more!
Despite these undeniable health benefits, we "herb" it through the grapevine that many people fail to meet their recommended daily requirement of vegetables. Why's that? For many, it's because of taste.
Well, Peachtree Comfort Gallery is about to "squash" your view that veggies aren't delicious with our gas grills for sale in Gwinnett County, GA. Your grill makes it easier and tastier to add more vegetables to your meals. In fact, veggies are so "grate" on the grill that you may just forget they're good for you, too!
To get you started, here are our cream-of-the-crop tips for grilling vegetables.
Grill at Lower Temperatures
Vegetables taste best when they're nice and tender. To avoid burning or overcooking them, we suggest you use low to medium-low heat and make sure to grill your vegetables on all sides as they're cooking.
Enhance Flavor With Basting
Brushing veggies with a light coating of oil or with a blend of lemon juice, olive oil and herbs while they're on the grill helps seasonings stick in a more uniform manner and accentuates flavors. It also keeps your vegetables from drying out! If you choose to baste your vegetables with oil, be careful not to use too much. Doing so will add too many calories and may cause grill flare-ups. 
Grill Your Salad
Grilling your salad may sound strange, but don't toss this idea aside until you try it! Give this recipe a try:
Cut a head of romaine lettuce in half lengthwise
Season each head with olive oil, lemon juice, salt & pepper
Grill each side for 2 minutes at 450 degrees
Remove from the grill and add your choice of toppings & dressing
Swap Foil Packets for Grilling Baskets
Go against the grain. Swap foil packets for a grilling basket. This will infuse your veggies with more flavor.
Grill Your Salsa
If you want to spice things up with your salsa, grill the tomatoes, onions and jalapenos for 2 minutes per side at 450 degrees—and then blend the ingredients together.
It's 'Thyme' to Start Eating Your Veggies
Want to give grilled veggies a try but don't have a grill? Do yourself, your taste buds and your body a "flavor" and buy a gas grill in Suwanee, GA, from Peachtree Comfort Gallery. Come visit our showroom, fill out our online form or call us at 770.268.2010 today!