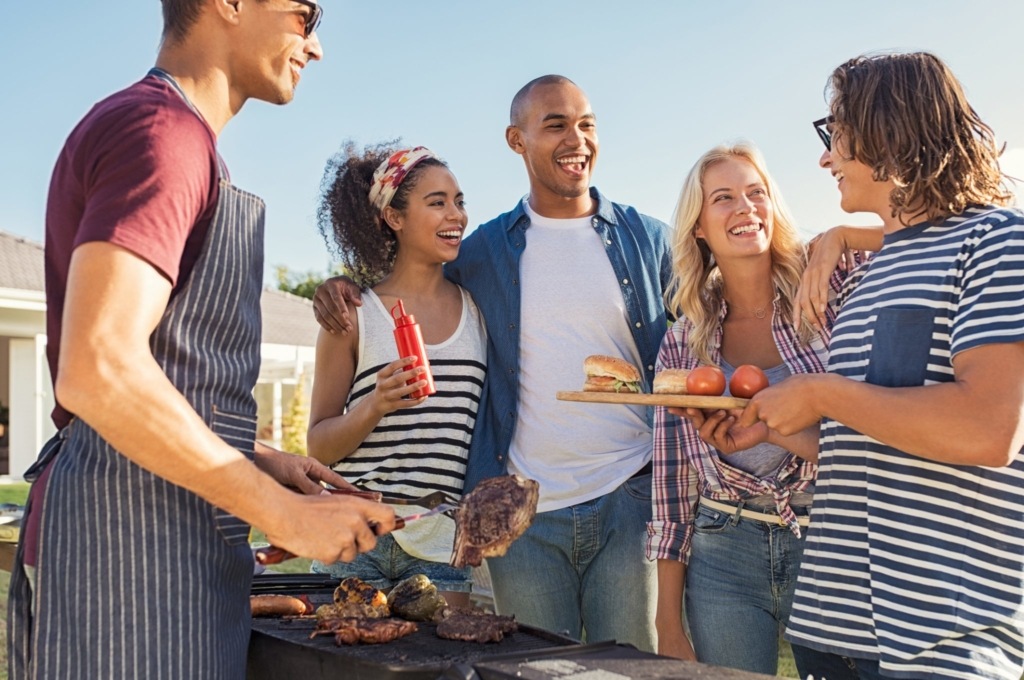 Get Fired Up to Become Grill Master
March Madness is here! Right now, collegiate basketball teams across the country are laying it all on the court in hopes of clinching that championship title.
Why sit on the sidelines when you can get in on the action? This year, our fireplace shop in Gainesville, GA, challenges you to raise the "steaks" with your grilling game. In turn, you may just score a title of your own: grill master.
Here are a few tips to help you get the ball rolling.
Remember, It's a Team Sport
When most people think about grilling, they usually picture one person hard at work in front of the grill. But grilling is actually a team sport. Here's why: The grilling game doesn't start when you fire up the grill and toss on the steaks, burgers, dogs, veggies, etc. It starts when you purchase your grill. And knowing which brand and type of outdoor cooker is right for you is a team effort. This is where Peachtree comes into play. Our experts will help you draft the outdoor cooker that's right for you from our talented roster of all-star brands, including:
Traeger
Big Green Egg
Broilmaster
American Outdoor Grill
… And more!
After you choose your MVP, you'll want to fill the remaining spots on your team with grilling tools and accessories. The key is to concentrate on your starting five and then worry about filling your bench later.
To help, here's our starting five:
Outdoor cooker
Spatula
Tongs
Grill brush
Meat thermometer
Get Your Head in the Game
The moment you lift that lid, it's game time. Unless you want your meal to go up in flames, you should have your game plan ready to go!
The key to executing a winning strategy is a solid game plan that identifies the following:
You need to know the ideal cooking temperature for the best taste. But you also need to be aware of the minimum internal temperature required to eat particular foods safely and to avoid foodborne illnesses.
Know what seasonings or marinades pair well with the food you're preparing.
Different types of wood pellets or chips bring out different flavors. Choose a wood that complements the food you're grilling. Generally speaking, poultry pairs well with sweet, fruit-flavored wood chips; pork and beef are better suited for more intense, savory-flavored wood chips.
Is there a specific area of the grill that's recommended for the meat? For foods more sensitive to heat and cook time, like fruits and veggies, getting the temperature and cook times just right make all the difference for the outcome.
Get Warmed Up
Athletes don't hit the court cold. Before every practice and game, they warm up their muscles and joints. It's important to warm up your grill, too.
As a result, you'll get the most use out of your grill and be guaranteed the best tasting food. First, you'll want to preheat your grill for at least 10 to 15 minutes. This helps remove some of the residue from prior use—but not all of it. That's why you need to clean the grates with a grill brush before use, too.
It's Game Time in Gwinnett County!
Our team at Peachtree Comfort Gallery is the fireplace installation company in Gwinnett County, GA that you can count on to help coach you toward victory.
To learn more grilling tips and tricks or to take a peak at our roster of outdoor cookers, fill out our online form or call us at 770.268.2010 today!