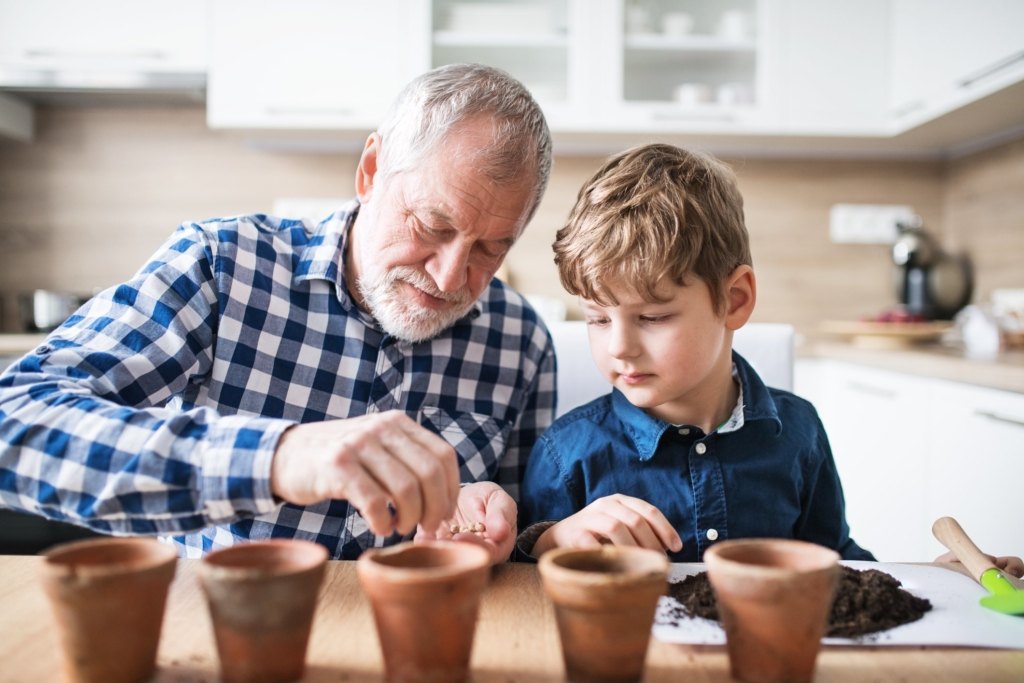 Your Indoor Space Is Guaranteed to Blossom
Growing tired of living in an indoor environment that is too sticky one minute and too chilly the next?
During National Garden Month, we highly recommend that you turn to J.R. Bolton Services. We can help you nip your comfort problems in the bud with our garden of HVAC services in Gwinnett County.
Plus, we're making it more affordable to experience the comfortable home you deserve. From now until June 14, you can finance a new Lennox system for as little as $116 a month or earn up to $1,700 in rebates. For starters, Lennox is offering $1,250 in rebates for a complete qualifying home system, including a gas furnace or blower coil, an air conditioner or heat pump and a thermostat. You can enjoy additional rebates of $150 each for the purchase of an iComfort S30 Smart thermostat, iHarmony zoning and a PureAir S air purification system.
Why Lennox? Because, when compared to other brands, the grass is, in fact, greener on Lennox's side. This brand's air conditioners, heat pumps and furnaces are engineered to deliver best-in-class comfort and efficiency and:
Deliver a continuous supply of perfectly heated or cooled air
Maintain your home's indoor temperature with exact precision
Offer unmatched energy efficiency
Operate among the quietest in their class
… And so much more!
If you want to harvest comfort that's beyond compare, consider planting these products in your home, too.
iComfort S30
Do you want total control over your heating or cooling system while you're home and away? Look no further than Lennox's iComfort S30. This Wi-Fi thermostat features cloud connectivity, allowing you to check, monitor and adjust your home's temperature directly from your smartphone, tablet or other Wi-Fi-enabled device. It's also smart enough to work without your help. Depending on whether you're home, at work, asleep or away, the iComfort thermostat will automatically adjust to the most energy- and cost-efficient temperature, while keeping your home perfectly comfortable.
iHarmony Zoning System
Your home is always in perfect harmony with an iHarmony zoning system. This system allows you to divide your home into as many as four temperature zones, which can be customized to meet specific comfort needs. With this personalized approach to home comfort, no one in your home will find himself or herself feeling too hot or too cold. Everyone will feel perfectly comfortable.
Plus, not only does this system keep everyone in your family cozy, it also eliminates energy waste from overheating or overcooling areas of your home.
PureAir Purification System
Your home isn't as safe as you think it is. According to the U.S. Environmental Protection Agency, indoor air can be two to five times—and, in some cases, up to 100 times—more polluted than outdoor air. Lennox's PureAir Purification System is the effective way to improve the quality of your home's air.
Unlike other systems that are designed to combat a specific type of indoor contaminant, PureAir addresses all three major areas of air quality, combatting allergy-aggravating particles, molds and germs, and chemical vapors and odors. This, in turn, leaves the air in your home cleaner and healthier to breathe than any other system you can buy. Even more, this whole-home solution provides highly effective air filtration without using much electricity.
We'll Help You Get Your Comfort Out of the Woods
J.R. Bolton is proud to serve as a Lennox dealer. From an air conditioning replacement in Gwinnett County to a furnace repair in Hall County, this elite partnership has what it takes to handle any comfort problems that may arise. Our relationship with Lennox also provides us with the opportunity to offer unbelievable deals.
Speaking of deals, don't miss out on your chance to finance a new Lennox system for as little as $116 a month or earn up to $1,700 in rebates. June 14 isn't far off. Fill out our online form or call us at 770.268.2010 today!