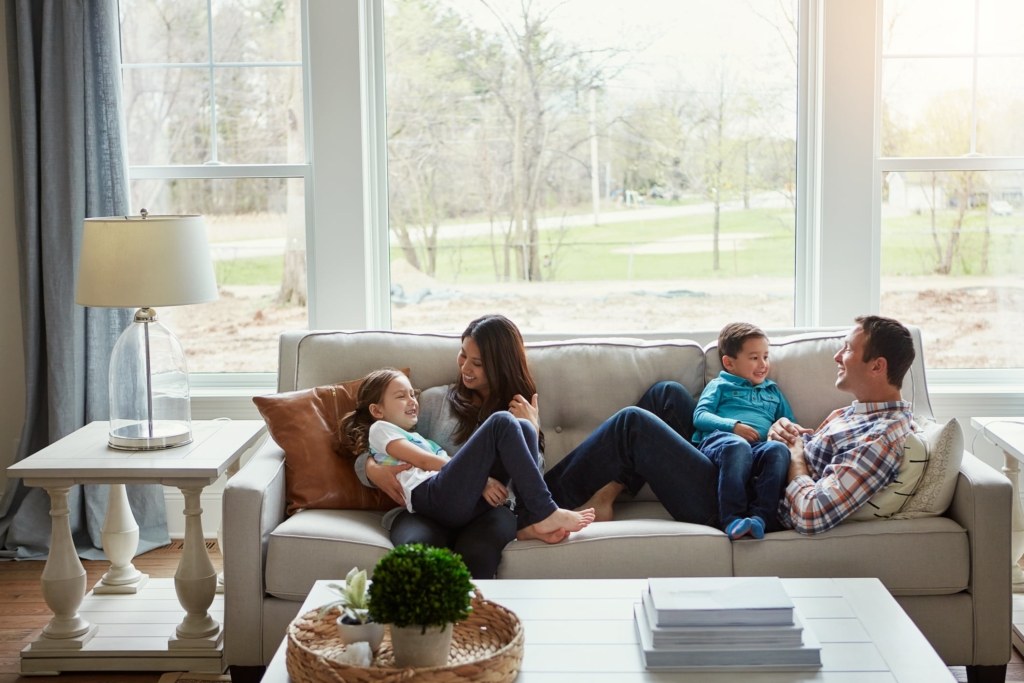 Discover the Difference of Choosing a Lennox Air Conditioner
Sometimes, it makes sense to buy the generic brand. Then, there are those times when only the best will do. Well, when it comes to your air conditioner, you should never settle for second best.
At J.R. Bolton, we're known for delivering the most trustworthy air conditioning installation services in Fulton County. But earning this reputation stems deeper than just our superior service. It's rooted in the quality of the air conditioners we offer.
Here's why choosing an air conditioner from Lennox plays a major role in keeping Georgia residents cool.
Total Comfort to the Nth Degree
Every air conditioner is designed to keep the inside of a home cooler than the outside. However, no cooling system delivers chilled relief like a Lennox air conditioner.
From one competing brand's air conditioner to the next, it's common for systems to produce temperature swings as they cycle on and off. But Lennox's Precise Comfort two-stage technology enables its air conditioners to combat this comfort catastrophe by delivering a continuous supply of perfectly cool air. This, in turn, keeps your home's temperature within half a degree of where you set it, no matter where your unit is in its cycle.
Protect Yourself From Facing a Sticky Situation
It's not just the heat your air conditioner has to beat. It's the humidity, too.
Humidity controls how hot or cold a room actually feels. When there's too much moisture, a room will feel hot and sticky—even when the thermostat says it shouldn't. But you can dry out your excess humidity worries with Lennox's Climate IQ technology. Designed for humidity control, this technology offers three different levels of moisture removal that's aimed to correlate with your areas specific humidity levels. From removing a lot of moisture to just a little, Lennox air conditioners deliver precise comfort, allowing you to keep your home comfortable and your energy bills low.
Powerful Operation That's Kept Quiet
Lennox's air conditioners have the strength to ward off even the hottest temperatures. But if you think this powerful cooling capacity comes hand-in-hand with loud operation, then think again. Thanks to Lennox's SilentComfort technology, its air conditioners are among the quietest in their class and across the entire HVAC industry. In fact, these units are so quiet that, unless you stand right next to them, it can be hard to hear anything.
Avoid Wasting Energy—and Money!
Ideally, you want an air conditioner that delivers the maximum level of chilled relief while consuming the minimum amount of energy. This ratio of an air conditioner's cooling output in comparison to its energy consumption is referred to as its SEER rating. The higher the SEER rating, the more efficiently the unit operates and the lower the cooling costs. Because of this, all Lennox air conditioners are engineered for efficiency.
When compared to the SEER rating of older air conditioners, which rate at around 8 or 9 SEER, and competing units, some of which reach a max of only 13 SEER, Lennox's units can't be touched, delivering industry-leading efficiencies of up to 26 SEER. This off-the-charts efficiency can help save you hundreds of dollars in utility costs every year.
But the energy and cost savings don't stop there. Lennox's Energy Star-certified units are designed to help the environment, too. So, on top of significantly reducing your monthly utility costs, these units may qualify for federal tax credits and local utility rebates, too.
Plus, they offer SunSource solar-ready units. Designed to work with solar-powered homes, these systems harness energy from the sun for operation, reducing your heating and cooling costs even further.
Innovation at Its Finest
Technology is always advancing. So are Lennox's systems, offering the most advanced technology available in the industry. This, in turn, gives you more control over your home's comfort and your energy bills, especially when its air conditioner is paired with an iComfort S30 or iComfort E30 smart thermostat. These smart thermostats adapt to your routine and adjust temperatures accordingly to ensure you're keeping your home comfortable in the most energy- and cost-efficient manner. Plus, as long as you have access to a computer, tablet or mobile device, you have complete control over your cooling system, whether you're at home or away.
Ready to Enjoy a Sweat-Free Summer?
At J.R. Bolton, we're committed to helping you "coolax" your way through summer by offering and flawlessly installing industry-leading air conditioners from Lennox. But that's not all. We also ensure this comfort investment is no sweat for your budget with a sizzling hot deal.
From now until Aug. 3, you can earn rebates as high as $1,500 or up to 60 months of no-interest financing when you purchase a qualifying home comfort system from Lennox, including an air conditioner, heat pump, gas furnace or blower coil. Plus, you can enjoy additional rebates by purchasing an iComfort S30 Smart thermostat, iHarmony zoning and a PureAir system, too. But hurry! This deal won't be around for long. Fill out our online form or call us at 770.268.2010 today!
For even more peace of mind, discover how we can help you attain a healthier indoor environment through our IAQ services and thorough air duct cleaning in DeKalb County.