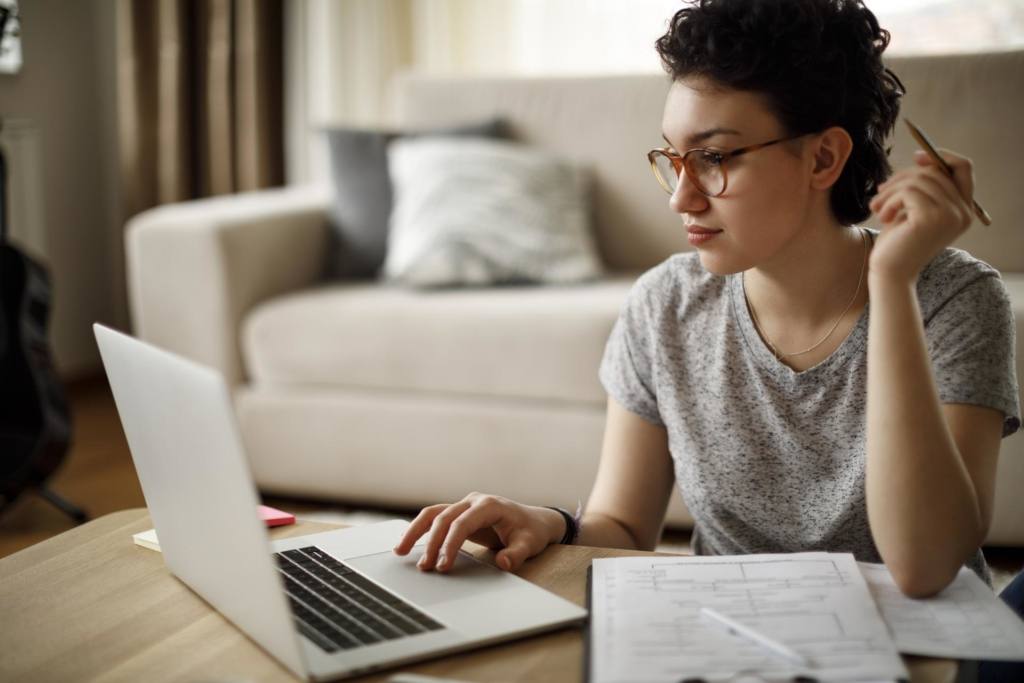 Study These Tips to Ace Your Next Test
Summer break is coming to a close and kids across Gwinnett County are heading back to school.
Students aren't the only ones who need to hit the books, though. Homeowners should, too! As a homeowner, you're constantly being put to the test by home-related problems. The only way to certify you make the right choice for your home is to study up.
To get you started, our team at J.R. Bolton Services put together a brief study guide, which incorporates questions our customers have frequently come across.
Should I Repair or Replace My Existing System?
Your air conditioner isn't acting right. You know the only way to get it back on track is to give your unit the AC service it needs. But which service is that? Will scheduling air conditioning repair service in Gwinnett County get your system up and running again? Or, is it time to start looking for a new system?
With these strategies, you'll have this in the bag:
Find out your unit's age. A typical air conditioner's lifespan is 10 to 15 years. If your unit it less than 10 years old, lean toward a repair—unless your unit is out of warranty and experiences a catastrophic failure. If your cooling system is more than 10 years old, replacing your unit could eliminate the risk of facing unnecessarily high energy bills and costly repairs in the near future.
Calculate percentages. Choose to replace your system if the repair costs 30% of a new system purchase. Older, less-efficient systems use more, higher priced electricity, which leads to higher energy bills. Compare your energy bills over time. If you notice your utility bills have doubled or increased even more, it's time to replace your unit.
Keep an eye out for warning signs. An air conditioner isn't good at hiding its age. Its efficiency and performance decrease as the years pass. Although your unit will kick into overdrive, working tirelessly to meet your comfort demands, it will begin showing clear signs it needs to be replaced: runs constantly yet fails to reach and maintain the set temperature; causes inconsistent temperatures throughout your home; and needs frequent and costly repairs.
How Can I Cut My Energy Bills?
Cooling and heating your home consumes about 44% or more of your energy bill. In fact, the average U.S. household spends half of its utility bill on keeping its indoor space comfortable. So, how can you cut down your energy bills and save some cash?
Upgrade to a new air conditioner. Today's units are designed to use less energy. In comparison to units that are 10 years old or more, Energy Star systems operate up to 60% more efficiently. This means you pay 60% less every month to keep your home cool. To find out just how much money you can save on your energy bills with a new top-of-the-line brand unit, give us a call today!
Discover how you can cut your energy bills even further by scheduling an affordable home energy audit with our team at J.R. Bolton. Our techs will evaluate your home and recommend energy efficiency measures.
Following through with our recommendations will lead to more cash in your wallet. Check out this quick fact sheet for possible savings:
Save up to $250 a year by properly insulating your home.
Cut your power use by 15% to 35% by choosing Energy Star-certified appliances and fixtures. For example, an Energy Star-certified ceiling fan is 60% more energy efficient than a standard ceiling fan.
Save 15% or more on your monthly utility bills by dropping your water heater from 140 degrees to 120 degrees.
Save up to $180 a year by installing a programmable thermostat.
Save $100 a year by changing your system's filters every three months.
Save over $100 a year by unplugging electronics when they're not in use.
Switch to more energy-efficient light bulbs. LED light bulbs use 84% less energy than incandescent bulbs and last 25 times longer.
How Do I Select the Right HVAC System?
When it comes to purchasing a new heating or cooling system, size matters. If a unit is too large for your home, it will short cycle, which means it will shut off before it finishes running through a full cycle. This is bad because it causes your energy bills to skyrocket, leads to more humidity in your home and takes years off of your unit's lifespan. On the other hand, a unit that's too small for your home will struggle to keep your space cool. This forces the unit to overwork itself, increasing the risk of frequent and costly repairs or worse—a premature replacement. However, a unit that's sized perfectly for your indoor space will effortlessly deliver uniform chilled relief throughout your entire home.
Selecting the right unit it only half of the battle. It's also crucial that your unit is installed correctly. At J.R. Bolton, we make the entire installation process no sweat. We deliver air conditioning installation service to Gwinnett County and beyond that is no sweat. Our expert techs will evaluate your home's layout and your comfort needs. Using this information, we'll guide you toward the perfect sized system for your home—and we'll install your new system flawlessly the first time, too!
Get Your Pencil & Paper Ready. Here's How to Contact Us!
Want to learn more tips and tricks? Scroll through our blog or you can give us a call and one of our experts will help you out. As always, if you need to schedule AC service, please contact us online or call us at 770.268.2010 today!